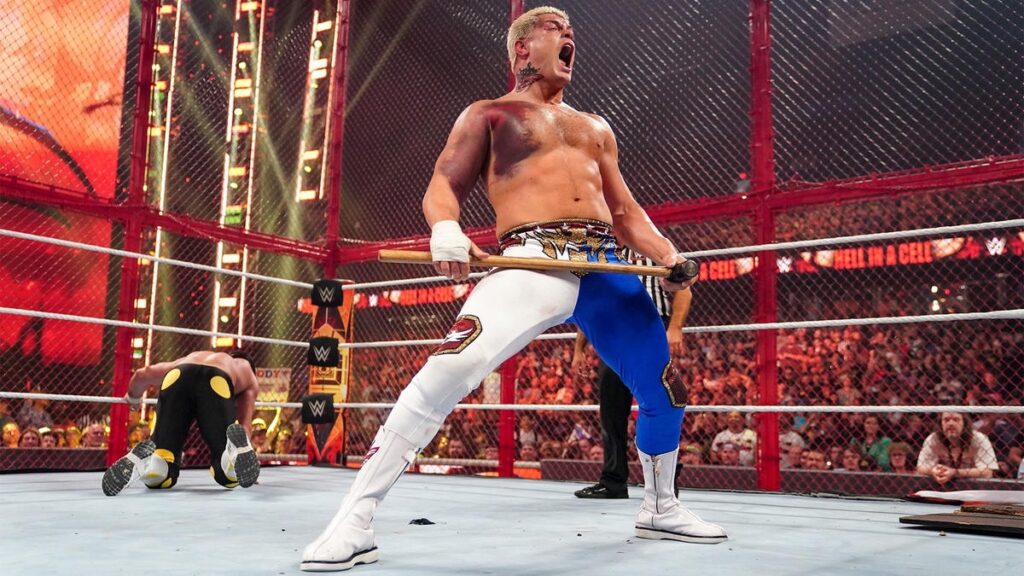 Cody Rhodes reveals the easiest thing he's ever done in his career was leaving AEW.
Cody Rhodes helped found AEW with The Young Bucks (Nick and Matt Jackson), Kenny Omega, and Tony Khan. Cody Rhodes was persistent in the main event scene during his time in AEW, becoming a three time TNT Champion. In February 2022, Rhodes departed from AEW and returned to WWE at WrestleMania 38. Rhodes has been a top talent and heavily featured in WWE programming since then.
Recently, in an interview with GQ Sports WWE Superstar Cody Rhodes went into depth about his AEW departure. When asked how hard it was to close the AEW chapter of his career and walk away Rhodes interestingly stated it was the easiest thing he's ever done.
No, it was the easiest thing I ever did. It's because I had a personal issue that I wasn't going through, over, or around. I was just going to steer clear of it. If anything, I wanted to look at what we had done at AEW and say, 'Amazing, what a wonderful time, a beautiful memory, and very special in every way. Now it's time to move on.' You know, all good things. It certainly was like that with me. So I mean it not in a negative way, like I was happy to burn rubber and speed out, but it just wasn't a decision that was difficult for me at all. Or for Brandi [Rhodes]

– Cody Rhodes (via GQ Sports)
This may come as a surprise to many fans as Rhodes' departure seemed to be a clean break, however in recent interviews, such as this one, Rhodes persistently has stated he had personal issues inside AEW. This was also stated in Rhodes' recent documentary "American Nightmare: Becoming Cody Rhodes" and the succeeding interviews about the documentary.