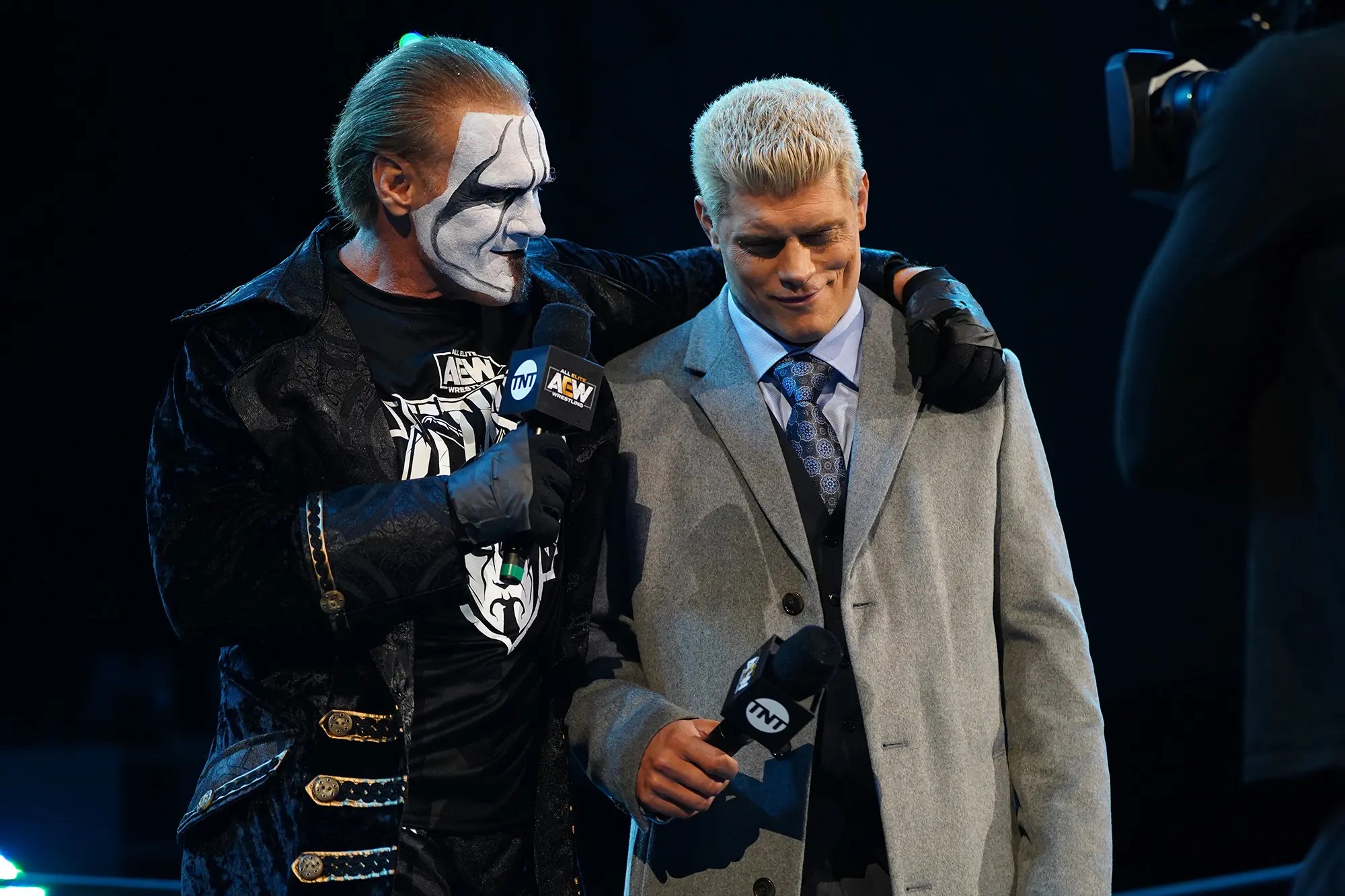 Dusty Rhodes never wrestled against Sting, but his son almost did.
In the final months of Cody Rhodes' time in AEW, fans hoped that he would turn heel after being rejected as a babyface for over a year. That heel turn never fully came, but if it did, he would've had the chance to wrestle one of his heroes, Sting.
Speaking with ComicBook.com, Rhodes revealed the "endgame" for his heel character in AEW was a match against The Icon, but he instead decided to go back to WWE after six years away.
"I was going to wrestle Sting. I don't think I've ever shared that with anybody and nothing was on paper or anything like that. But I can say I got a tremendous offer from AEW creatively, financially, the full package. You won't hear me say anything bad about AEW or Tony (Khan) or my time there. It was a tremendous offer, but the offer wasn't right for me. What I wanted to get back to was the first goal that I ever had (winning the WWE Championship). But yeah, that probably would've been the endgame. That's what had been discussed, was to get one (match) with one of my heroes, Sting. And it's one of those things, you can wrestle one of your heroes or you can work with one of your heroes and he can be the head of creative (Paul Levesque), you can't have it all. And I think one thing I do pride myself on as a wrestler is I will make a decision. It might be a left turn, it might be exactly where you think I'm going, but I will make a decision. I will not get stuck because I felt like I'd been stuck early in my career and never want to be that way again."

– Cody Rhodes
Since returning to WWE, Rhodes has been one of the company's top stars, and is seemingly poised to dethrone Roman Reigns at WrestleMania 40 after being unsuccessful this past April.
In AEW, Sting continues to be aligned with Darby Allin, serving as a mentor and occasional tag team partner. With the 64-year-old seemingly nearing the end of a legendary in-ring career, a bout between he and Rhodes looks likely to remain a dream match.
H/T to Fightful for the transcription.