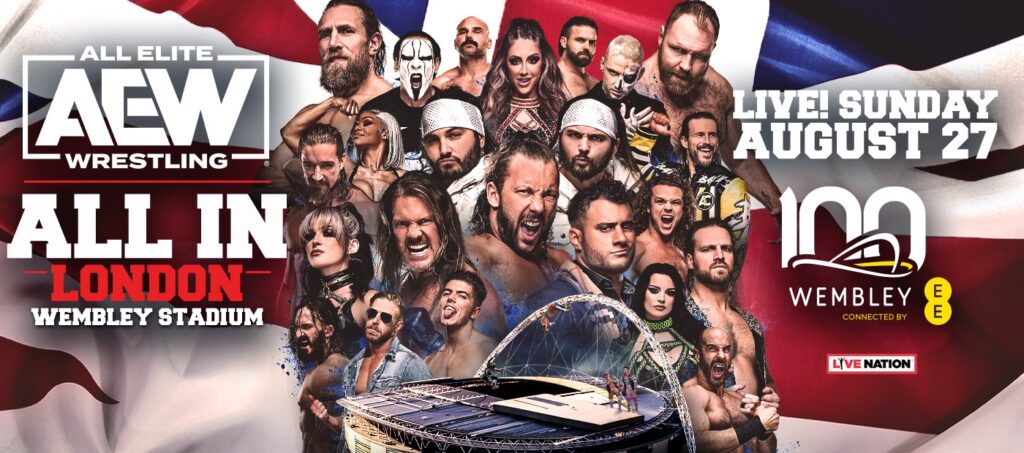 We now have further details on how fans will be able to watch AEW All In next month.
On August 27th, All Elite Wrestling will make their UK debut, as AEW All In comes to the historic Wembley Stadium. With the AEW still set to present All Out from Chicago, Illinois, the following weekend, many fans have been questioning how the company will navigate making both shows accessible to fans, and it now appears as though we have a better idea of where fans in the United States will be able to view All Out.
Dave Meltzer of the Wrestling Observer has now provided an update on where fans in the States will be able to access AEW All Out, revealing that Comcast will be airing the show as a $50 PPV.
"Sources have confirmed to us that Comcast, while not advertising it yet, is scheduled to air All In on PPV on 8/27 from Wembley Stadium with a $50 price tag. That would mean it would be on inDemand and all the cable systems would be expected to be carrying the show. This confirms that as of this moment, it will be a PPV show, just as All Out will be. Other cable systems have not confirmed it and AEW has yet to announce it. Andrew Zarian, who first said it would be a PPV event, has confirmed Joe Hand Promotions would be airing the show at movie theaters around the country, also just like a usual AEW PPV show. As noted many times, this is the one show that both WBD (which was prominent in the early promotion as being part of the 100 years of WBD) and AEW should have wanted in front of the most eyeballs possible, which would be television and streaming and it at this point appears that won't be the case."

-Dave Meltzer
AEW All Out is set to eminate from the United Center in Chicago, Illinois, on September 3rd, with the only confirmed match thus far being a singles bout between Luchasaurus and Darby Allin for the TNT Championship.
As always, we'll aim to provide any further updates on where fans will be able to access both AEW All In & All Out as soon as we hear more.