Even with an increasing list of lows, the G1 Climax rolls on, thankfully finding a few more matches worth the wait. Elsewhere, it's a big week for Collision, as an enticing ladder match accompanies arguably their biggest main event yet. NXT isn't far behind, with a Rhea Ripley guest spot earning headlines before their Great American Bash special. Finally, the Match Guide makes its first trip to CMLL, who build on their strong 2023 with yet another Rocky Romero epic.
Another week, another collection of unrequested wrestling reviews, let's go!
Lyra Valkyria vs. Rhea Ripley (WWE NXT)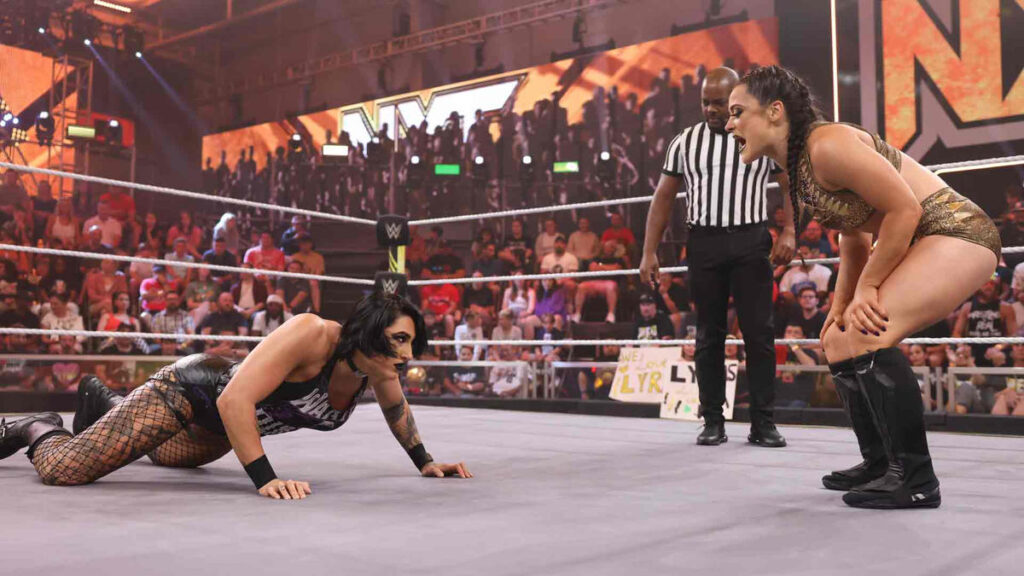 Relatively speaking, NXT has had a return to relevance as of late, benefitting from the recent presence of The Judgment Day. Last week, Dominik Mysterio claimed the North American Title, defeating Wes Lee for his first singles belt. Seven days later, it's Rhea Ripley's turn to main event, facing Lyra Valkyria in a match that was announced after Monday's RAW. Valkyria emerged under the WWE umbrella in early 2020, appearing in NXT UK before debuting on US TV in December 2022.
Since then, her most notable moment came at May's Battleground event, dramatically overdelivering alongside Tiffany Stratton. Even still, this feels like her biggest match thus far, closing an episode of TV with a surging superstar. Fortunately, Ripley is no mere star either, increasingly establishing herself as a legitimately superb pro wrestler. She's fabulous here, taking most of the match but giving Valkyria just enough and more importantly, making those moments count with explosive bumping.
Early on, they establish a simple dynamic, with Ripley's power meeting Valkyria's speed. That stylistic clash is present throughout, but especially so in the opening exchanges, as Valkyria catches Ripley off-guard with some early upticks in pace. While her packaging still feels somewhat vague, Valkyria receives a generous presentation here, celebrating her success and actively taunting Ripley. Clearly, there's an inevitable destination ahead, but that confidence allows Valkyria to feel as though she belongs. Her work doesn't hurt either, making the most of each opening that emerges.
Before long, Ripley takes control, clubbing her way ahead. Ideally, that shift would've been portrayed with a more sudden transition, though Ripley's work in control quickly makes up the difference. She has come so far in this regard, operating with such poise when steering the ship. There's a great balance to Ripley's approach in these segments, sprinkling in dynamic power offence but never sacrificing her babyface in the process. It's all spaced out neatly and comes with a constant cockiness.
Better yet, whenever the latter earns cheers due to Ripley's sheer cool factor, they always have Dominik to halt that momentum. It's a foolproof formula. Valkyria plays her part well also, producing a fiery comeback that feels fittingly desperate, believably resetting things. Ripley takes a sickening bump in this retort, with a momentary misstep allowing her new personal best in terms of taking the DDT. Ultimately, Valkyria runs into a brick wall, returning the match to that initial stylistic clash.
Good match, making the most of their ten minutes or so and elevating Valkyria in the process.
Eddie Kingston vs. Tomohiro Ishii (NJPW G1 Climax)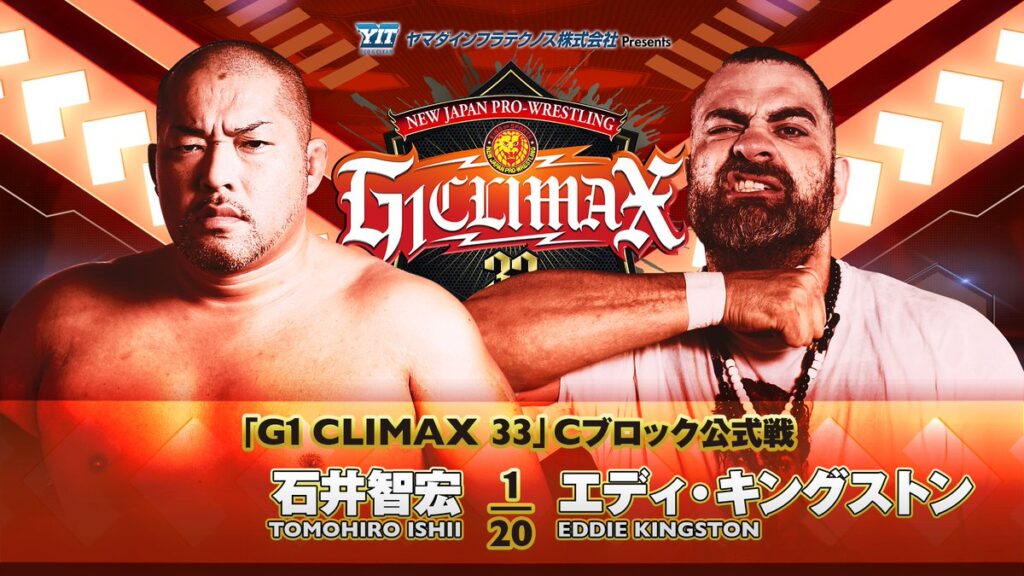 Last year, Eddie Kingston and Tomohiro Ishii shared two matches, going 1-1 on American soil. Those battles both delivered, even if falling slightly short of the pairing's presumed potential together. The first match was more ambitious, only truly taking shape in the final third while in their rematch, they simplified things for an outright crowd-pleaser. Last month, Ishii was Kingston's partner of choice for Forbidden Door's all-star ten man, forming an alliance built on unspoken respect.
That respect is irrelevant with G1 points on the table though, as they now meet again at Korakuen Hall. This rubber match feels like a marriage of those first two matches, or the best that each had to offer at least. Much as they did in their first bout, they plant some seeds early, working a more main event opening that was unavailable for their Zero Hour sequel. That includes a feeling out process of sorts, including a test of strength and some early attempts at defence.
Kingston is battling a back injury before the bell, wearing his first G1 campaign. That injury brings a sudden end to those initial tactics, with Kingston conceding his own advantage to trade chops. The sheer idea of this character choice is peak Kingston, opting for war in hopes that it'll limit the stress on his back. It works too, with Kingston chopping his way ahead only for Ishii to inject some momentary pace in response.
With his advantage, Ishii doesn't waste any time, punting Kingston's back and taking complete control. Kingston's selling is glorious in this portion, winning the Korakuen crowd's heart as they root him towards a timely comeback. That allows Kingston to return the match to his preferred form, with another chop exchange taking centre stage. Admittedly, they go far enough in this direction to lose some of those details, but it's so compelling that you're happy to cross that bridge.
Beyond the obvious physicality, there's a wonderful at contrast at play when these two trade bombs. Kingston wears every single strike, showing the encouragement and frustration that comes with each momentum shift. He's in visible agony throughout, while Ishii soaks up an awful lot before even suggesting that he's in pain. Ishii's armour allows for an incredible poker face but eventually, that facade unravels, as Ishii teeters and stumbles within the whirlwind of thudding brutality.
As usual, that shootout favours Kingston but as they veer from that form, Ishii's retort soon arrives. From there, they go into their most expansive closing sequence yet, trading near falls in dramatic fashion. That extended finishing stretch isn't without detail either, as Kingston's injuries force him to release the Stretch Plum late, opting for a pin instead. That choice opens the door for Ishii's latest onslaught, with multiple believable false finishes emerging from both men in the final minutes.
Certainly, they won't catch you off-guard with this one, especially late. These are familiar hits but they play quite the set here, going deeper and further in their catalogue than either match one or two allowed. Moreover, this meeting is armed with the magic of Korakuen Hall, adding a noticeable novelty to proceedings. That setting provides the match with a special flavour, the sense that on this night, all the stars had aligned for two wrestlers often defined by their greatest defeats.
They both felt like winners on Wednesday though, producing my match of the tournament thus far.
Kazuchika Okada vs. Will Ospreay (NJPW G1 Climax)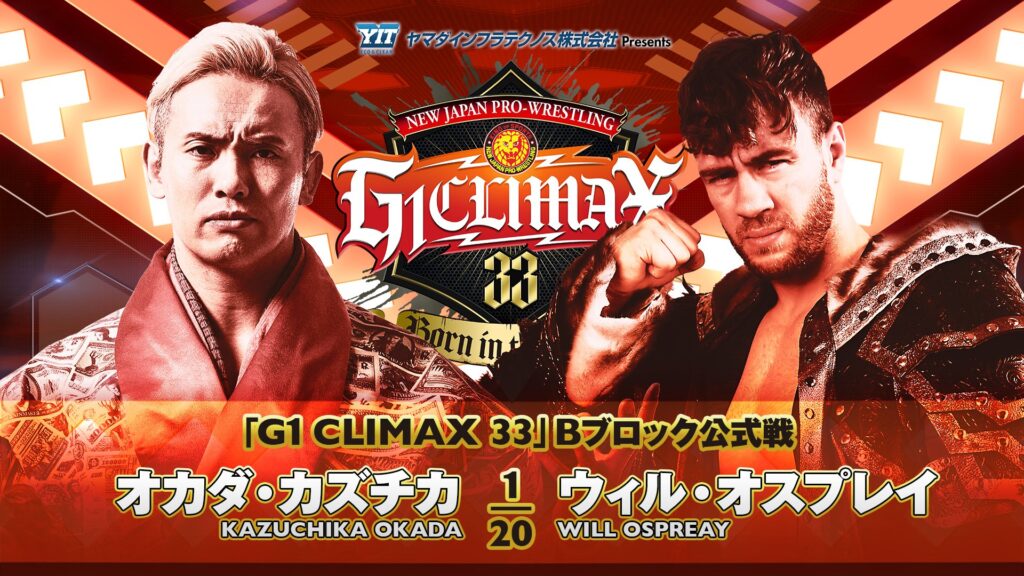 In last year's G1 Final, Kazuchika Okada toppled Will Ospreay after over thirty gruelling minutes. He did the same seven months prior, retaining his IWGP Title against Ospreay in their Tokyo Dome main event. One year before that, the result had been the same, with Okada and Ospreay again crossing the half hour mark at Wrestle Kingdom. In their nine singles matches against one another, Ospreay had just one win, requiring Great-O-Khan's assistance to defeat Okada in October 2020.
That finish set the stage for who Ospreay has been since, leaving Chaos to form United Empire. In NJPW, that was their only match not to cross twenty minutes, which they'd be limited to in this year's G1. To be fair, they do have one other match that fell short of that runtime, sharing fifteen thrilling minutes at RevPro's October 2015 Global Wars event. Hilariously, I was actually among the few hundred in attendance that night and even with his obvious talent, never could've imagined what was ahead.
Either way, I was intrigued to see the 2023 take on a shorter match between these two, adjusting their formula after three extended epics. On that level, I don't think there's much to see here unfortunately, but on sheer quality alone, this remains very good. They hit the mat early, working at a familiar pace early before threatening to explode as Ospreay goes through the gears. Unfortunately, it's a mere tease, with Okada quickly responding to take control.
Though they head in this direction with two DDTs, it's mostly vague, operating at a pace somewhat at odds with the time limit. Even still, the crowd is with Ospreay, assisting the narrative at play. This match is ultimately about Ospreay proving that he can beat Okada without help, which the audience embraces. His comeback isn't far away either, rallying big as they begin to sprinkle in some trademark sequences. Eventually, they reach a double down on the floor, transitioning to a big finish.
As you'd expect, that portion delivers in emphatic fashion, producing thrills, even with a Money Clip or two. Especially in those exchanges, Ospreay wrestles with a refreshing desperation, providing the match with a certain gravity beyond two points. With that being said, I was hoping that they'd tinker with their usual outline slightly more. Instead, this feels like last year's final, but with the middle chunk erased. Obviously, that's still a really good match, just not one with an especially distinct flavour.
Considering the expansive finish that they still produced, I'm unsure that they needed to set the stage in such traditional fashion. In fact, I'd argue that an outright shootout would've been more fitting, particularly with Ospreay's palpable pursuit of victory. Nonetheless, that's not the match they had, and this was still very good. I'm aware that it's slightly divisive but personally, I actually enjoy Ospreay as a match's protagonist, wrestling with an intensity that really fits the bill.
Very good match, even if one that feels restricted by its runtime rather than shaped by it.
Mascara Dorada 2.0 vs. Rocky Romero (CMLL Super Viernes)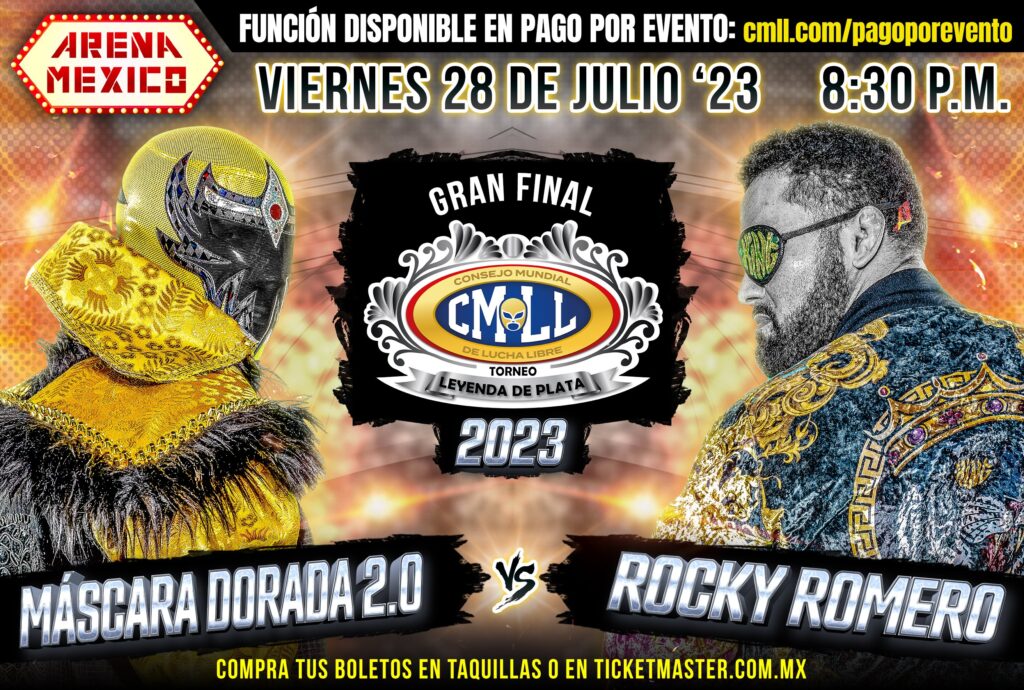 Though personally, I've only seen bits and pieces, 2023 has been a big year for CMLL. In fact, they've even been positioned as the year's frontrunner for best promotion in some circles, with Rocky Romero at the heart of that buzz. Romero's matches with Volador Jr. earned widespread acclaim, with the former probably producing his best work yet, even after all these years. The latest addition to that argument came on Friday, as Romero faced Mascara Dorada 2.0.
Younger than Romero's wrestling career, Dorada is just a two-year pro, but has quickly captured the imagination. This La Leyenda de Plata tournament final is their first singles match with one another, sharing six other outings previously. Matchups like this embody the beauty of wrestling as with completely contrasting roads behind and beyond them, these two seemingly meet at the perfect time. This match is about Dorada's route to stardom, with Romero providing the hurdle for that road.
It works a treat, as Dorada leaves the ring feeling as though he's just brought the inevitable to life. That conclusion is a credit to Romero, who produces one of the year's finest performances thus far. Don't get me wrong, Dorada is certainly worth the effort too, keeping his side of the bargain and more, but Romero is simply sublime here. Romero is not a big man but in this matchup, he operates in a fashion that makes him feel unbeatable at times.
He manages to serve as the ultimate mountain for Dorada to climb, showing such staggering range on offence. At the bell, he momentarily hits the mat, arrogantly teaching Dorada a lesson before taking complete control later, slowing things down by viciously targeting the back. In the final act, he proves himself very much capable of matching Dorada's fireworks also, or comes as close to that feat as any 40 year old could, at least. In every department, Romero's work remains razor sharp.
Dorada takes advantage of every opening that emerges along the way also, showcasing his own range before long. Certainly, his offerings lean more in one direction, flying through the air gorgeously and sprinkling in some innovation. He's not without physicality either, dropping Romero to the mat with his first blow, uncorking a thudding chop to the chest. There's some power in the recipe, also. It's an impressive showing in any context, let alone considering his youth and inexperience.
The aforementioned final act is extraordinary, producing a phenomenal submission false finish late. They have the crowd all along but it's explosive in that closing stretch, each near fall earning an exhale. Ultimately, it's a star-making night for Dorada, shining bright opposite a masterful veteran. In that sense, this really felt like a happening, even as someone that doesn't follow the promotion closely. Dorada is just 21 years old, but this seemed like something that'd be looked back on as pivotal one day.
That's the power of pro wrestling and the universal stories that its greatest hits offer. Speaking of such, this is worthwhile for Romero alone, who really may have produced the performance of his career here. At core, it's a truly timeless effort, even with the expansive portion late. Every single step of the way, Romero is just about perfect, wrestling with such palpable poise and polish. He's effortless in that way, a silky smooth pro who still hasn't lost a step.
Fabulous match, immediately captivating and genuinely productive. Must-watch, a classic pro wrestling main event, from its tale to the talent.
Andrade El Idolo vs. Buddy Matthews (AEW Collision)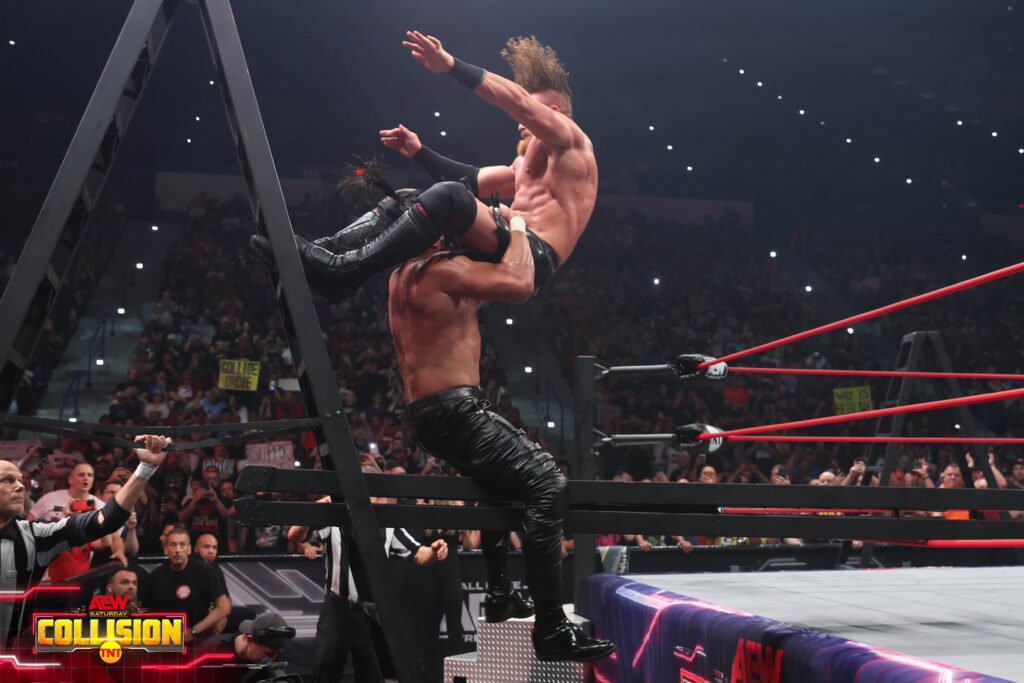 On the Collision premiere, Andrade El Idolo and Buddy Matthews set the tone for Saturday nights, sharing a scrappy, spiteful shootout. Now, they meet again, with Andrade looking to retrieve his mask in a ladder match. This opened the most loaded lineup in Collision's short history, once again emphatically setting the standard. In recent years, I've really struggled with the increasingly established ladder match formula and certainly, some of those issues are present here.
With that being said, there is a sense of danger and violence to this particular outing that overcomes some of those hurdles. There's an immediate physicality, a bruising quality to the opening exchanges that built on their first bout. In truth, that's the secret sauce to this pairing. It's not so much what they do but how they do it and perhaps even more importantly than that, the way they look along the way. These are big boys and they're throwing themselves around with reckless abandon.
In all seriousness, that's of course just icing, as these two operate with an intent that renders the rest secondary. There's a snap to every shift in momentum, a fire to each exchange. Even still, there is an awful lot of setup time, especially early. That hinders the match's emerging rhythm, producing a slightly uneven pace for the opening chunk. Fortunately, they make up the difference during those ongoing explosions, keeping the audience hooked with each momentary jolt.
Ideally, those snapshots would've been paired with more direct attempts at winning, which is a real issue with the modern ladder match. The fireworks are part of the recipe and especially here, look fabulous, but they'd pack an even bigger punch with more jeopardy at play. Instead, winning feels almost secondary at times, waiting for the final stretch to even tease that direction. Nonetheless, they produce genuine drama once that finishing portion arrives, going into an elaborate race to the finish.
That includes an individual set-piece that they push to its absolute limit, but the result is undeniable. With those bells and whistles, they find a fitting conclusion to this match, avoiding the often flat final note awaiting these stunt-shows. It's a really impressive match, just about maximising this stipulation for me personally. Especially as an underneath programme, you have to bring a certain level of physicality and in that regard, they hit an objective home run.
While not perfect, they still manage some theatre late also, pairing those visible thrills with an attempt to capture the imagination. Really good match, and a second hit between these two. Matthews has been terrific in both matches and Andrade is reiterating his status as a can't miss player. Effective business all round, a spectacular television opener for anyone's money.
Adam Cole & MJF vs. FTR (AEW Collision)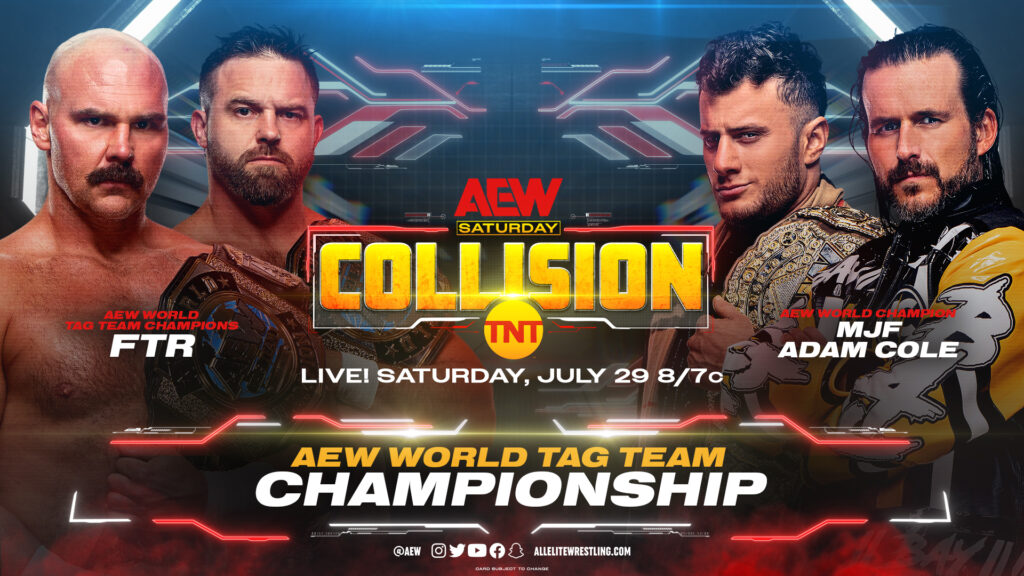 Though it hasn't necessarily been match guide material, Adam Cole and MJF have achieved something far more substantial with their recent pairing. They've connected, making this AEW's hottest single story in quite some time, if not ever. After winning the Blind Eliminator Tag Team tournament, the two singles stars earned a shot at FTR, who recently produced television epics opposite BULLET Club Gold. With only a week or so to play with, they comfortably paired this matchup with a palpable magnitude.
At the heart of that is MJF's history with FTR, and more specifically Dax Harwood. That rivalry was present in their initial stare-down and has remained in the promos since, adding an intensity to this all-star main event. Beyond that though, it's about Cole and MJF, whose next step would seemingly be revealed by this match. It seemed clear, they'd either become tag team champions or a betrayal was ahead. In truth, neither outcome came to fruition, though the latter remains inevitable.
Either way, those many factors produced a special atmosphere for this match, positioning FTR as the de-facto heels. That actively assists the bout, allowing the champions to return to their roots and play their natural role in this scenario. First though, they allow the electricity to speak for itself, setting the stage with a traditional opening. FTR have an immediate intensity, matching their pre-bout words by getting straight to business. Even still, the challengers aren't totally stripped of their usual shtick.
MJF quickly introduces an unexpected central theme opposite Harwood, promising to "bash his nuts in." That legitimately shapes much of the interactions between he and Harwood, which somehow doesn't undercut the match's palpable prestige. That's an increasing trend with MJF, one of those rare talents that's able to break the rules on sheer it-factor alone. It certainly helps that there's actual substance to his work also, still finding room for some fire as he and Harwood explode into a brawl.
Ultimately, they settle into some heat on MJF, with FTR briefly playing their original hits as they gorgeously cut the ring off. Cole's hot tag is worth the wait, fed seamlessly by Cash Wheeler as they go into an extended finish. At just shy of ten minutes, this stretch manages remarkable drama, earning shrieks on the emerging near falls. It's a breathtaking watch, playing with the obvious emotions that met them at the bell.
In theory, the finish is just about perfect but admittedly, it's probably not quite emphatic enough after so many false finishes. With that being said, it's an admirable exit strategy in a challenging situation to navigate. That's probably the best way to describe this match in general to be honest, as I actually think they have an ever better one in them with FTR entering as heels. Even still, it settles at very, very good, closing a superb episode of Collision in grand fashion.
Personally, I don't think this quite cracks the upper echelon of FTR tag matches, but it feels like an almost singular edition to their catalogue. There's always drama to their best work but this had a very particular feel, a desperation that's seldom present in modern wrestling. More than anything else, the people truly cared about the result here, which allowed for a quite magical ride. In addition, I really appreciated the way that this match presented tag team wrestling.
FTR get themselves in trouble at times, wrestling with ill-advised ego as they attempt to steal moves and more. That quiet trend, most notably portrayed by Harwood allowing MJF to tag in, opens the door for an increasingly competitive match. That alone reiterates the core idea, and the eventual result goes one step further. Two star individuals have an awful lot to do against a truly top team, with MJF specifically paying the price for focusing on an individual in the dying moments.
Terrific television main event, another win for the tag team genre.
Carmelo Hayes vs. Ilja Dragunov (NXT Great American Bash)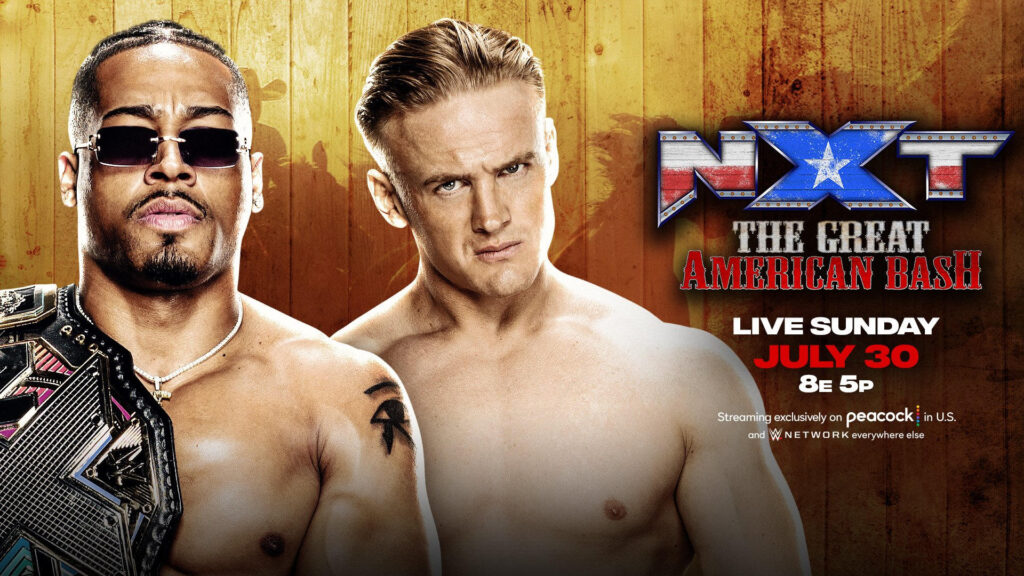 While I've generally enjoyed their best work, I have also tackled my issues with Carmelo Hayes and Ilja Dragunov within these match guides. He impressed me opposite Baron Corbin but more often than not, I've preferred the idea of Hayes to the real thing. Obviously, Dragunov is the far more decorated wrestler, producing undeniable thrillers yet still finding the time to exhaust me with his theatrics. Considering all of the above, I wasn't exactly enticed by the idea of their take on an NXT TakeOver main event.
Thankfully, my instincts were wrong, as this is the most I've enjoyed either man in some time or Hayes' case, ever. Admittedly, things weren't trending that way early, with their main event opening act being greeted by little heat. The early grappling exchanges were a slightly odd choice, battling for position without a great deal of atmosphere surrounding them. I like the idea of Hayes trying to control Dragunov, slowing things down after being visibly shaken by a sharp boot.
Though logical, that didn't suit the audience in attendance however, ready to cheer the champion. Fortunately, they were headed in that direction, with an early Hayes chop earning the response you'd expect from Dragunov. That garners a reaction and before long, those exchanges begin to shape things, a different match forming as Dragunov checks Hayes' chin. It's immediately clear that they've found the right path, allowing the people to root for Hayes as he bumps big for Dragunov's bombs.
Bell to bell, that's Hayes' strong suit, pairing neatly with the challenger's vicious offence. It was refreshing to see Dragunov take so much of a match, spitefully going through the gears on offence. He feels like a knockout artist at times, which is a credit to the quality of his blows as well as Hayes' offerings on the other end of them. It's not just the booming bumps, but also the glassy-eyed staggers and stumbles. He finds some real fire too, rallying valiantly and earning every inch he regains.
At that point, they've won the people over with sheer effort and physicality, drawing "NXT" chants as they go into their big finish. Certainly, it sure is big too, with expansive near falls giving this a throwback TakeOver sizzle. As always, if you're going to it, do it right though, and they very much manage that here. There's genuine creativity on display and Dragunov matches Hayes' bumping, taking the first of a terrifying compilation in that regard, with Hayes leading the league.
This really, really worked, and honestly blew me away. I'm not surprised to see Dragunov have a great match, especially in a main event spot, but this really streamlined his qualities for me. He took much of it and really focused in as the match's de-facto antagonist, shaping things with his intensity beyond anything else. That brought something different out of Hayes, who relished the challenge and really thrived upon those exchanges. He was terrific here, the best I've ever seen him, in fact.
Credit to both men, they tore the house down after entering to minimal heat. Delighted to have been surprised by this, a really strong main event.