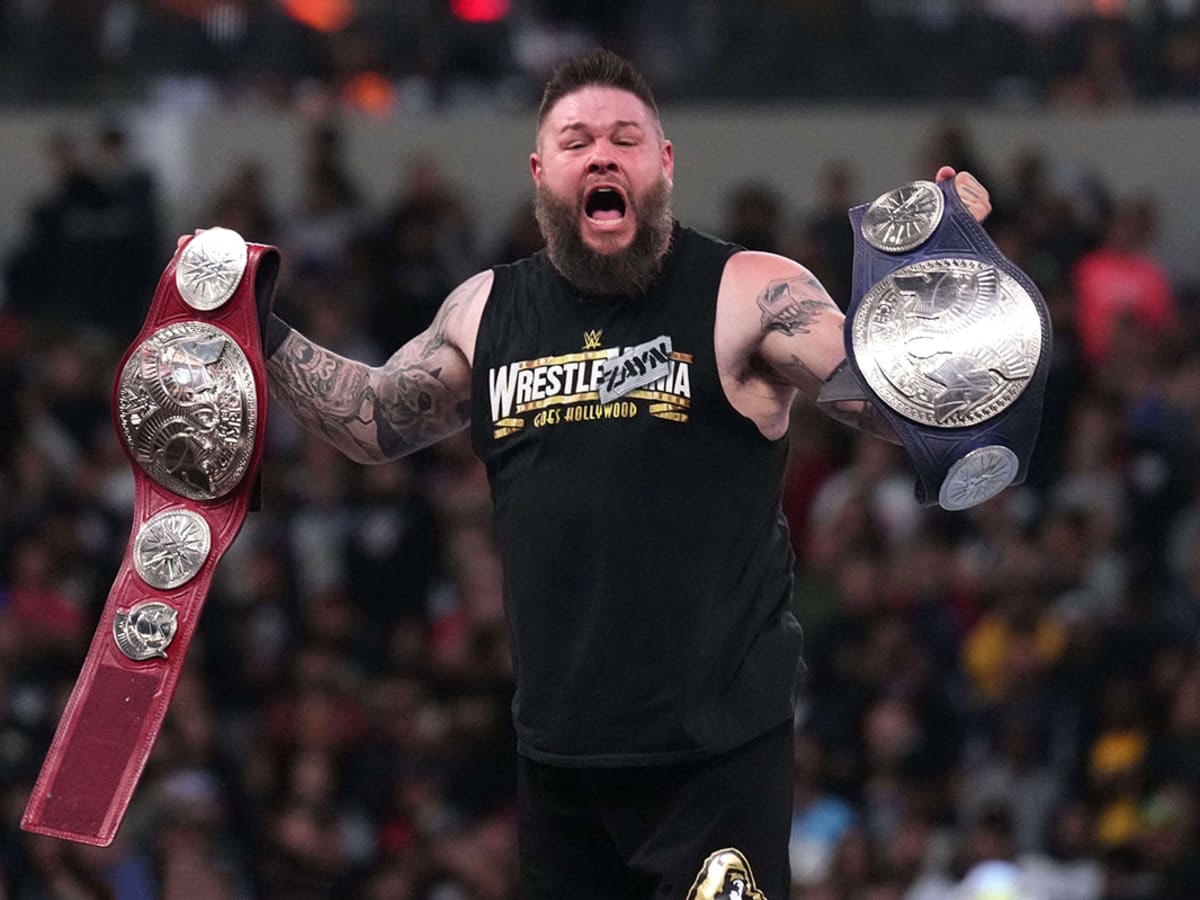 Kevin Owens gave a lot of insight into his future and his contract in a recent interview.
Since winning the Undisputed WWE Tag Team Championship with Sami Zayn at Night 1 of WrestleMania 39, the duo have racked up 5 successful title defenses and are prominently featured in main event spots on Monday Night Raw and Smackdown respectively. Despite this success, Owens has now revealed that he isn't sure about what the future will hold for him.
Speaking recently with the Toronto Sun, Owens was asked what more he has to accomplish with WWE, prompting him to open up and revealed that he has a year-and-a-half left on his current WWE contract. Owens went on to say he is not sure what the future holds past this next year-and-a-half, although he did emphasise that he just wants to have fun, make fun moments, and enjoy this next year-and-a-half as much as he can.
"That's a great question. I really don't know. I used to say I don't see myself not being in the ring for another five to 10 years. And if I said it right now, I'd be lying because over the last few months, I have to admit, I don't know if that's true anymore. I look at things and I don't know where I stand going beyond the next year and a half. I know I want to be involved in wrestling. I know I want to be involved in the WWE and I know I have a place here. I just don't know where it is exactly. Maybe it's still in the ring, maybe it's not. I don't know. I think for the next year and a half, my focus is just on enjoying everything I do as much as possible. There's not really a worry about winning a title or main-eventing WrestleMania or any of that stuff anymore, which are the dreams that everybody has because I've been so blessed and I've gotten to do all of that. So I just want to have fun and I want to give people fun times to remember me by. Whether this is the end for my wrestling, I don't know and I don't want to sound dramatic, I don't want to say this is a retirement speech or anything because I might still be wrestling for 10 years. I have no idea. My thought process right now is just to try to enjoy the next year and a half as much as I possibly can because I don't know what's on the other side. That's really all I'm worrying about."

-Kevin Owens
Last Monday's episode of Raw saw Owens attacked by Damian Priest and WWE Women's World Champion Rhea Ripley, with reports emerging shortly after the show revealing that the 39-year-old is dealing with a legitimate injury.
As always, we'll aim to provide any further updates on the future of Kevin Owens as soon as we hear more.