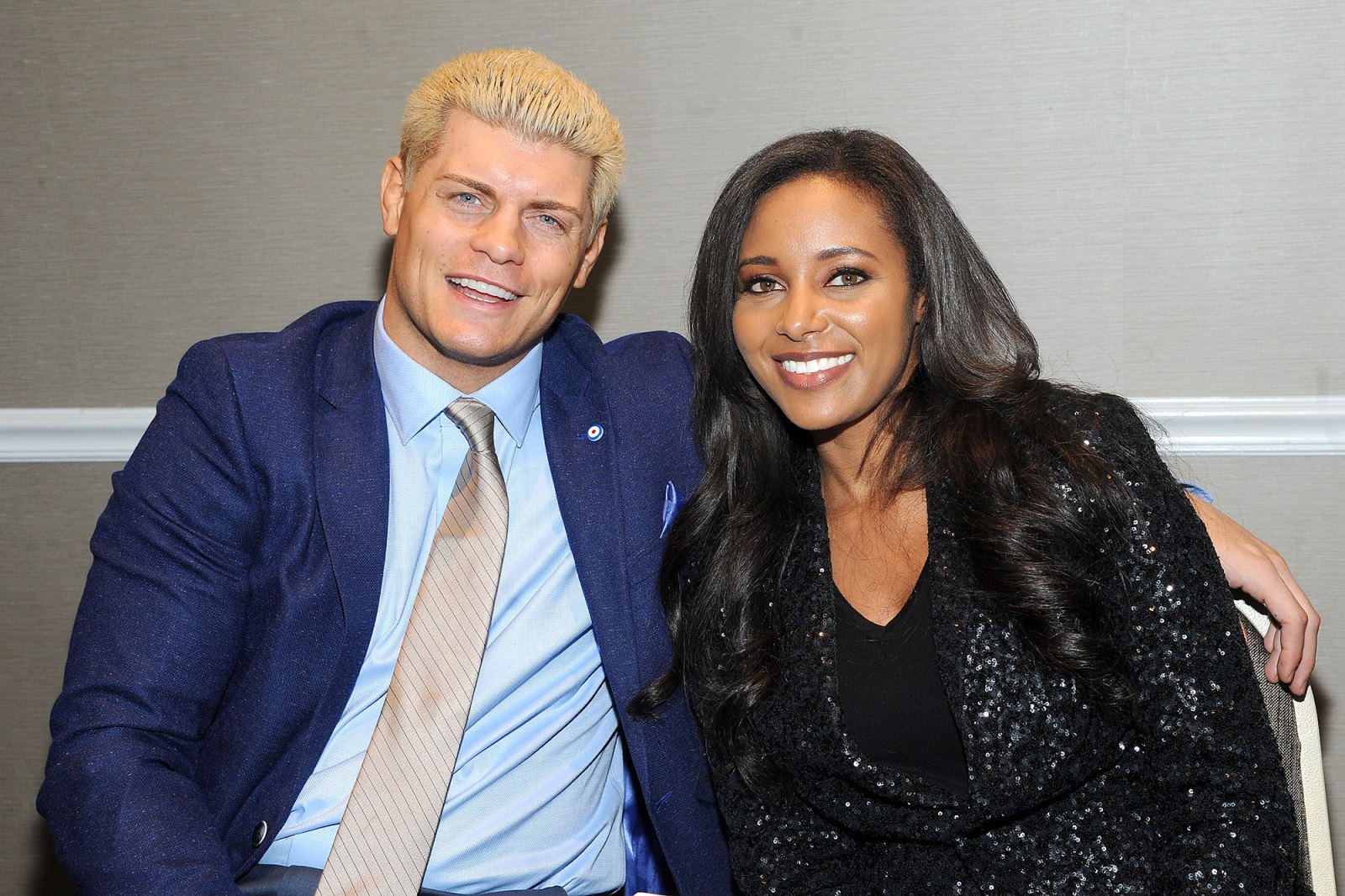 In February of last year, then-AEW EVP Cody Rhodes and his wife Brandi, who also worked for the company as the Chief Brand Officer, left the company, with Cody later officially signing with WWE as he made his return at WrestleMania 38 as the mystery opponent of Seth Rollins.
Since then, Rhodes has cemented his place in the main event of WrestleMania 39 by winning the Royal Rumble and is now set to take on Roman Reigns for the Undisputed WWE Universal Championship.
Speaking recently on Superstar Crossover with Z100's Josh Martinez, Cody touched on the career sacrifices Brandi made to allow him to return to WWE, stating that she deserves the accolades he's fighting for more than he does.
"It's not a story that anyone's ever really going to know, but I wouldn't even be able to have come back if Brandi had not made a very selfless decision that changed my life. It's hard to even speak about it without getting emotional. Brandi deserves the WWE Championship almost more than I do. I really look forward to trying to be able to do that."

-Cody Rhodes
Continuing, Rhodes also noted the importance of being able to report back to his wife and daughter with the Undisputed WWE Universal Championship knowing that he's given his all to his dream.
"As a husband and a father, you report back to these girls. You report back to them, and that would lead me to the other most important woman in my life, which is my daughter. [She] doesn't have a clue what's going on, but I feel such a responsibility to report back hopefully with two championships and to just report back having given everything I possibly could."

-Cody Rhodes
Whilst Brandi Rhodes is yet to appear on screen since her husband returned to WWE, she has been alluded to by Paul Heyman, and thus its possible me may see her eventually return to our screens.
Last week's episode of Smackdown saw the first face-to-face encounter between Cody Rhodes and Roman Reigns, and with WrestleMania 39 just a few weeks away, the pair are likely to dominate WWE's upcoming TV programing as they build to their biggest show of the year.