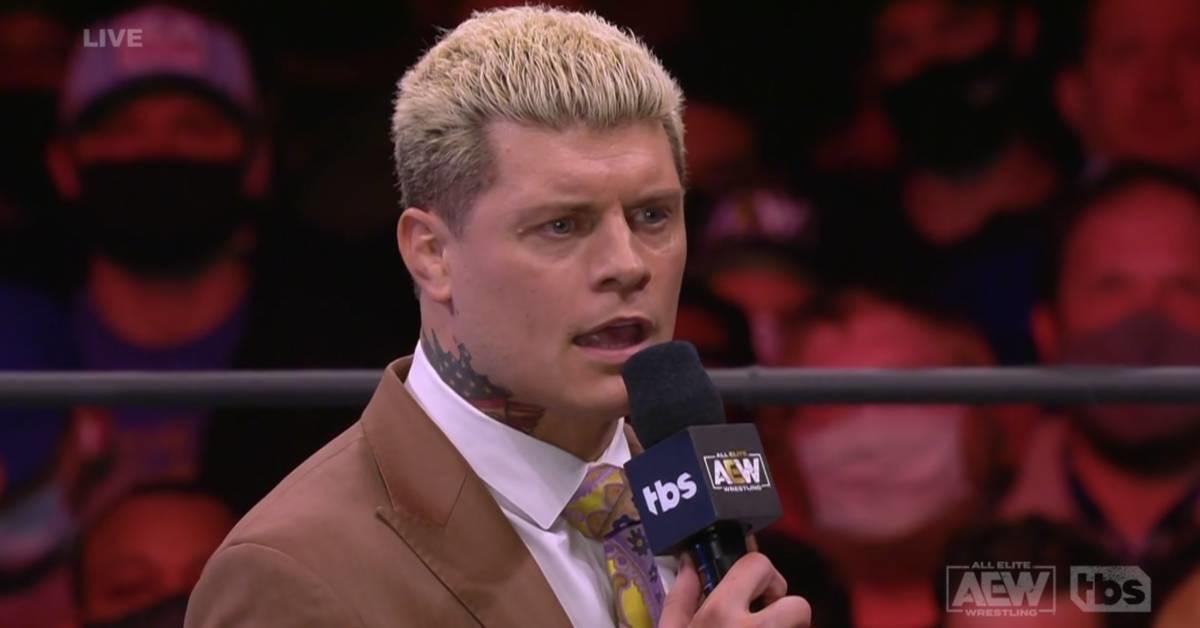 Another update on Cody Rhodes.
Cody Rhodes has been the most talked about free agent in all of Professional Wrestling ever since he announced he would be leaving All Elite Wrestling last month.
Ever since then, Cody hasn't announced much himself at all, other than the occasional instagram story or something. Fans have been left to wonder.
Multiple sources have reported different things regarding Cody Rhodes' future, but none of the reports have confidently reported where Rhodes will end up next. Although, most people do believe that WWE will be the next company he works for.
There has been a lot of talk of Cody Rhodes vs Seth Rollins being a match set for Wrestlemania, fuel is added to this fire every week as Seth Rollins still has no clear Mania opponent.
Dave Meltzer has given an update on what he knows about the situation in the latest edition of the Wrestling Observer Newsletter:
Exactly how this match ends up built up isn't clear past that aside from a hiccup when there was talk of it being in jeopardy, it's been listed for weeks. Whether it gets announced ahead of time, or ends up being like the Hardys return years ago, where he shows up for the match the day of the show, is unclear.

– WON
Seth Rollins as previously mentioned is still without an opponent for this years Wrestlemania, which is of course interesting because he is obviously going to be a significant part of it as he is one of the company's top stars.
The signing of Cody Rhodes could be a great get for WWE, we will just have to wait and see if it happens.