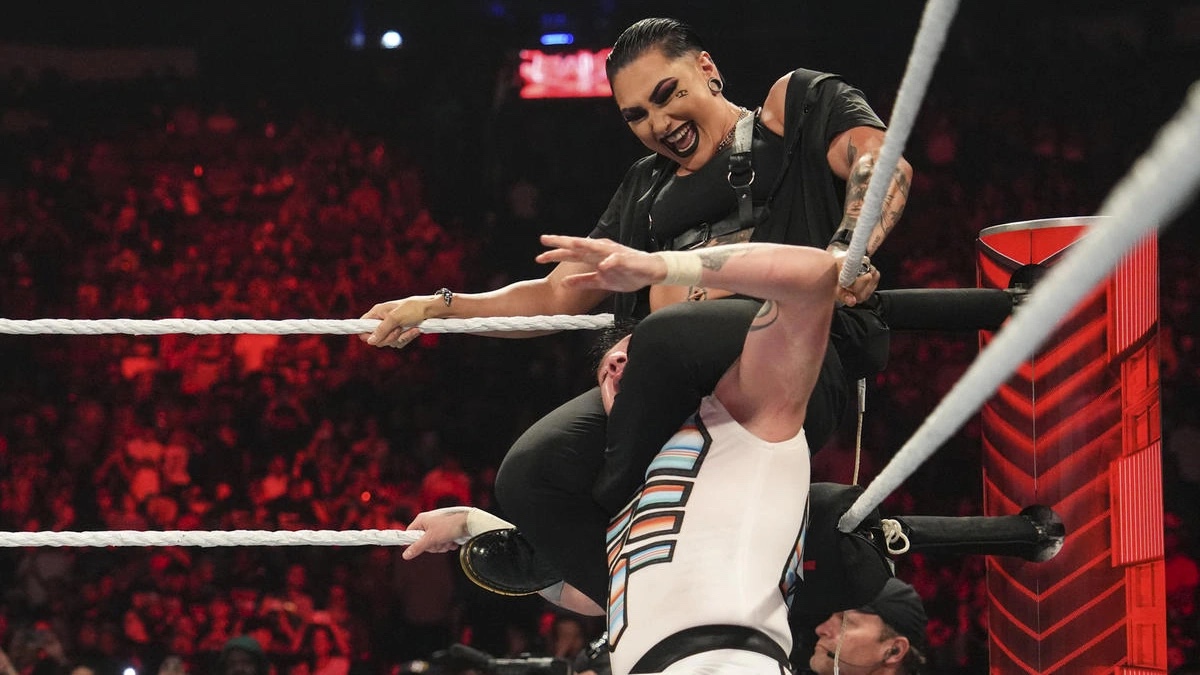 Damian Priest has commented on the potential of Rhea Ripley and the response she elicits from a certain part of the WWE fanbase.
Damian Priests & Rhea Ripley's group, The Judgement Day are regularly featured on RAW, feuding with The Mysterios and fans online have been latching onto Ripley's interactions with Dominik Mysterio. With Dominik constantly being targeted by Rhea Ripley for multiple attacks during the feud.
Damian Priest has spoken to Sportskeeda and revealed that the reactions of fans are going exactly to plan. This is because online communities continue to talk about the two following Raw and getting people talking us exactly what WWE want.
"That was one of those that we talked about what we wanted to do, especially Rhea, she was like, 'Oh my God, my creep fanbase are gonna go crazy over this'. We knew what was gonna happen! They did [fans went crazy]. The next day, we were just laughing hysterically about it. She was like, 'Yeah, pretty much what we thought would happen. I knew it!' It was like, 'Let's do it, then, let's give them something to talk about,' which is what we try to do anyway, make sure people talk about us tomorrow, next week, next year. That's the goal, right? And let's do it in a cool way. And she did it; we did our business. She choked him out. We're telling a story, but also there's the other side where let's do something that it'll draw more attention."

-Damian Priest.
Priest continued to heap praise on Rhea, claiming that she has everything that's needed to be a successful WWE superstar. The former U.S. Champion listed some of Rhea's best qualities and why she is such a unique performer.
"There's little Rhea can do that doesn't get attention. There's nobody like her. She's just imposing, she's gorgeous, badass, cool, everything that you want out of a superstar, Rhea's got it."

-Damian Priest.
Rhea is certainly one of a kind and keeps showing her skills every week on Raw.