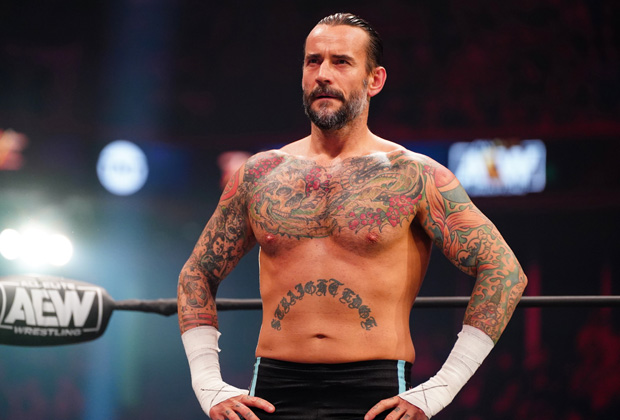 CM Punk has been absent from All Elite Wrestling since capturing the AEW World Championship from Jon Moxley at last year's All Out PPV in September due to a combination of the injury he sustained during the bout and the suspension he received following his involvement in the 'Brawl Out' incident. It had been reported in March that Punk intended on returning to the company and that he had an agreement to do so, however following a recent outburst on Instagram, this has been thrown up into the air.
Speaking on the most recent episode of his FTR podcast, Dax Harwood confirmed that Punk intends on returning to AEW, noting that he misses wrestling and that they speak to eachother almost every day.
"I will say this the reason I'm fantasy booking that [CM Punk and FTR vs. The Elite] is because outside of Roman Reigns and you please correct me if I'm wrong, outside of Roman Reigns and maybe, this is not including like Brock Lesnar, or Logan Paul or whatever. But outside of Roman Reigns and maybe Cody Rhodes, the biggest name in professional wrestling right now is CM Punk. Right? Definitely the biggest name in AEW. So if we want, if we want to take AEW to the next level, if we're here to work for AEW, if we're here to make professional wrestling better because of AEW, the way you do that is you take the biggest star that you have, and one of the biggest stars in the world, and you put them on the card, and you make money with them. Also, on top of saying that, I talk to Punk almost every day, and Punk misses wrestling, that's your headline, Punk misses wrestling, and Punk wants to come back. And he wants to give back to the fans, he wants to get back to wrestling. So I'll leave it at that."

-Dax Harwood
The event Harwood is referring to regarding a potential CMFTR vs The Elite match is the recently announced All In event set for August 27th at Wembley Stadium in London, a historic event for the company as they look to make their UK debut in the capitals most iconic venue.
Regardless of whether CM Punk does, in fact, return to All Elite Wrestling, it'll be interesting to see if the AEW EVPs are willing to put their differences aside for a bout at what is likely to be one of the company's most important shows to date.
As always, we'll aim to provide any further updates on CM Punk's status with AEW as soon as we hear more.
H/T to Inside The Ropes for the transcription.