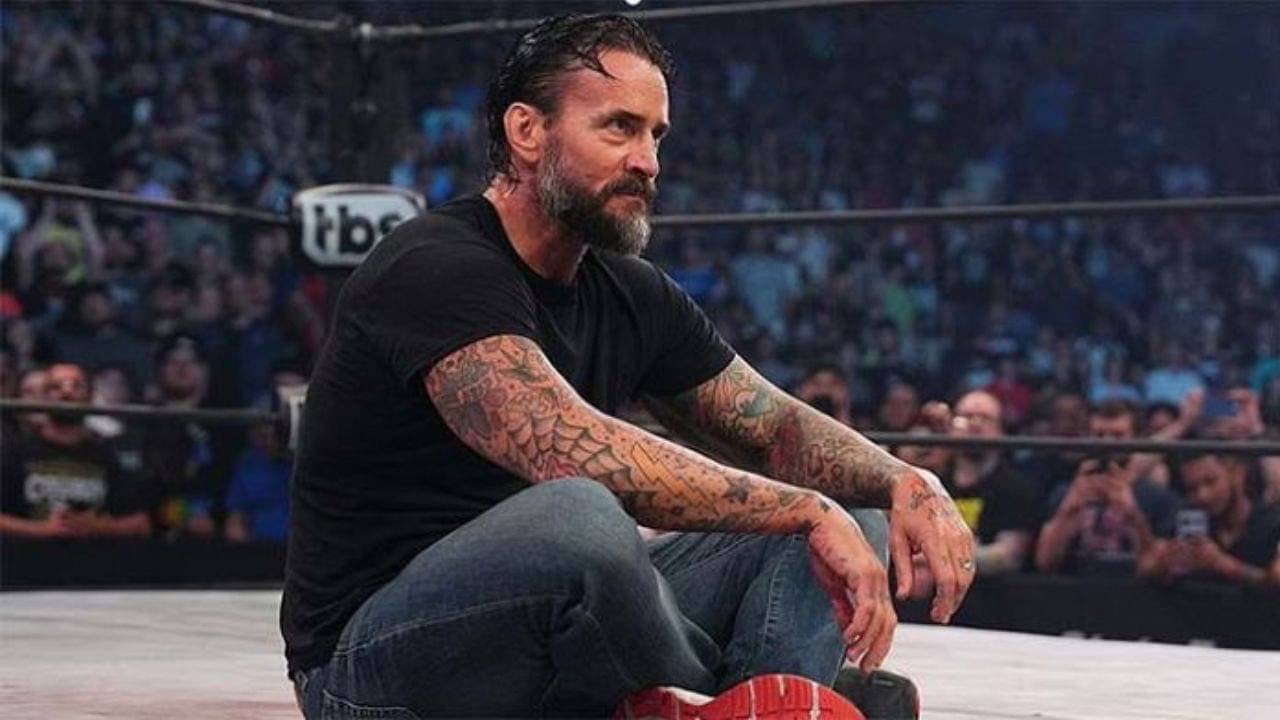 For over seven months now, many people have speculated over the wrestling future of CM Punk. The Chicago-born star hasn't been seen since his infamous rant at the post-show media scrum following All Out and subsequent physical altercation with The Elite. The trio have since returned to the company and re-established themselves as key elements of weekly TV while Punk's future remains unclear.
Now, Fightful Select are reporting that the 44-year-old former AEW World Champion is interested in making a return and has been communicating this to the company several times. Interestingly, the report notes that Punk is willing to work with The Elite, though, the feeling might not be mutual with there potentially still being hard feelings over the events of September 4 on the end of Kenny Omega and The Young Bucks.
"We've learned that Punk has communicated repeatedly to AEW he wants to come back.

"Select learned that Punk has laid out numerous scenarios in which he'd return. Among those includes a willingness to work with Kenny Omega and the Young Bucks. However, we've heard that at least as of a few months ago, Omega and Bucks didn't seem keen on doing that, for obvious reasons."

-Fightful Select
To accommodate this, it's said that Punk has numerous ideas for how to execute his return, including pitches both with and without The Elite. In recent times, there have been reports of a new AEW weekly show potentially airing on a Saturday in a slot not too dissimilar to that which WCW used to have, so, the Fightful report states that this show could perhaps be a way of keeping Punk and The Elite separate if needs be.
"Punk has also expressed his willingness to return to work for All Elite Wrestling and keep completely separate from the Elite along the way. There were some talent that were of the belief that the rumored upcoming Saturday AEW show could be used to help facilitate that"

-Fightful Select
Since Punk's AEW future has been in jeopardy for quite some time, many fans wondered if the star would ever compete again and, if he was to step back into the ring, whether that would be away from All Elite Wrestling. The report closes by confirming that Punk is open to working 'elsewhere', though it's unclear what this implies as it could suggest anything from Ring Of Honor to New Japan or even WWE.
"we're told Punk has been open to working elsewhere, though we're not sure if that means within the auspices of AEW such as Ring of Honor, or the likes of WWE and NJPW"

-Fightful Select
With Tony Khan announcing that AEW's London debut will see then travel to Wembley Stadium this August, some fans have expressed their desire to see CM Punk on this show. Fightful's report notes that Dax Harwood is keen on the idea of running CMFTR Vs The Elite at the historic venue but whether this comes to be remains to be seen.
As always, we'll aim to provide any updates regarding CM Punk and his AEW future as we hear more.