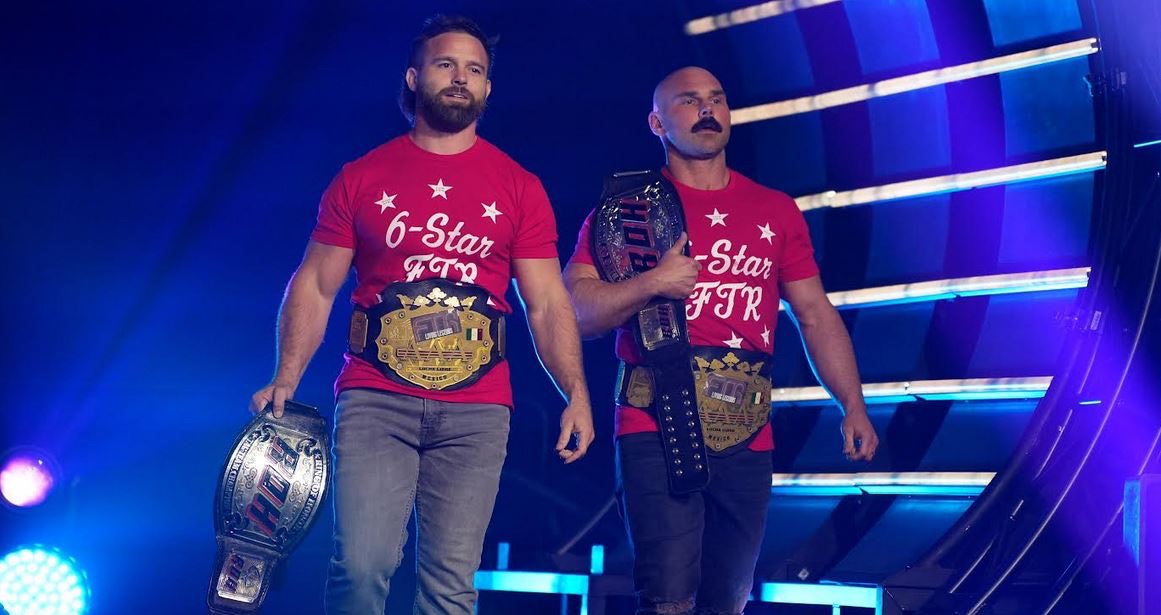 Currently, FTR are both the ROH and AAA World Tag Team Champions. It goes without saying that it's a huge achievement to hold two sets of tag titles at once, it's almost unheard of. This goes along with the team becoming the first set of triple crown tag champions in WWE, being the first to capture the NXT, Raw and Smackdown tag championships.
So, many would rightfully include them in the debate of who is the best tag team of all time. Now, FTR themselves have commented on their belief that they can be considered the best. While doing a virtual signing with K & S WrestleFest, Dax said the following.
"Well, no one does come close to us for sure [Harwood joked]. But I disagree [that no tag team comes close to FTR]. I think there are some great, talented tag teams in the world and I think that we should absolutely be in the discussion for greatest tag team of all. I mean how could we not when you're the only tag team to hold the WWE NXT, WWE Raw, WWE SmackDown, AEW, AAA, Ring of Honor and did I say AEW World Tag Team Champions? And we also were voted number one tag team in PWI's magazine, the first-ever tag team to do that. 2016 tag team of the year, 2016 match of the year. So I don't know why we shouldn't be in the discussion for greatest tag team of all-time."

-Dax Harwood.
More recently, Dax Harwood and Cash Wheeler have actually competed against each other in AEW's Owen Hart Cup. They discussed the messages they received from wrestlers after the match and highlighted TJ Wilson in particular.
"I was saying earlier how many texts we got about wrestlers telling us how they cried watching us [wrestle in the Owen Hart Foundation tournament qualifier] so that's awesome. Thank you."

-Dax Harwood.
"Speaking of T.J. [Wilson], he was the one that sent us a text. It was really cool because obviously… that history."

-Cash Wheeler.
FTR have clearly thrived in different environments and were able to fit a match against each other into their work. Their versatility and in ring work is top notch and they could definitely consider themselves among the best, as many fans already do.
H/T to POST Wrestling for the transcription