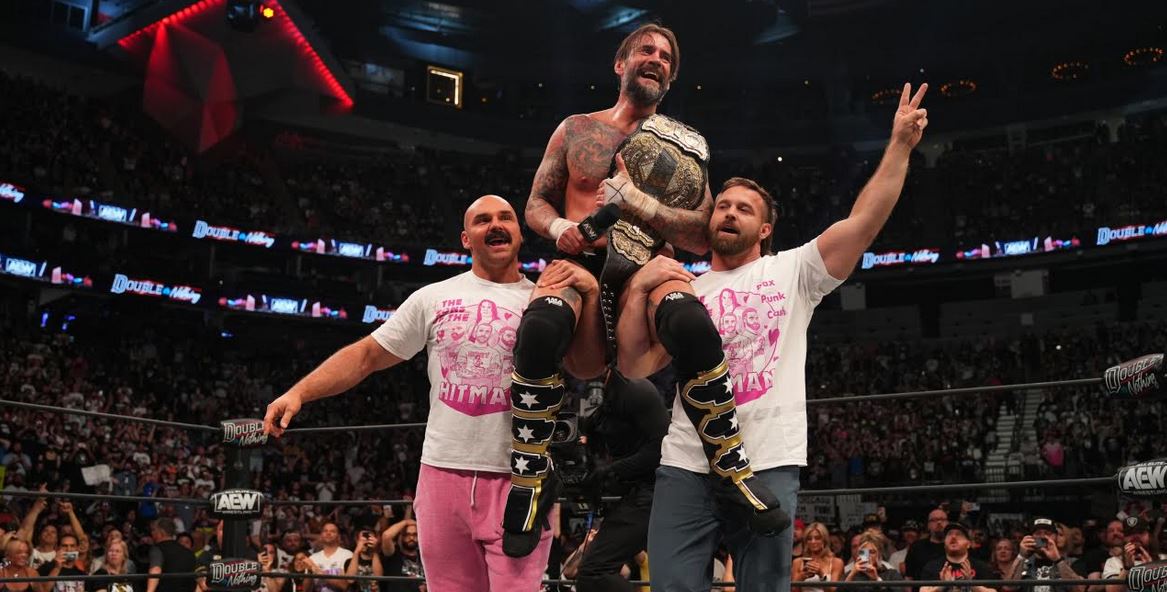 On September 4th earlier this year, CM Punk successfully defended the AEW World Championship against Jon Moxley in the main event of the All Out PPV in his hometown of Chicago, Illinois. Despite this, it would be the events that transpired after the event that grabbed the headlines, as following a press conference that saw Punk called out Executive Vice Presidents The Elite, a brawl allegedly broke out in the locker room between CM Punk, Ace Steel, and the then-AEW Trios Champions. As a result, both Punk and The Elite were stripped of their respective titles, and subsequently suspended by the company. The Elite recently made their returns from suspension at the Full Gear PPV, although as of writing, CM Punk appears unlikely to return.
Throughout Punk's initial run with AEW, he frequently teamed with FTR as 'CMFTR'. Speaking with Sean Ross Sapp of Fightful ahead of his match on this Wednesday's Dynamite with Bryan Danielson, Dax Harwood of FTR discussed what lies ahead for Punk, and revealed how the former AEW World Champion conducted himself backstage.
"CM Punk, god dang. The same thing as Sasha, a man who obviously has his detractors, and sometimes the detractors… and not just in AEW, around the wrestling world, and sometimes the detractors are louder than him and get their news out more than he does. But again, it all comes from a place of passion. When he first came into the company, I remember talking to Cash and I said, "If this motherfucker comes in, and if he says something to me about how I dress, talking about dress code or whatever, we're gonna have a problem." And he came in and he was the complete opposite. He had his door always open, invited people in, watched matches of the young wrestlers that asked him to, stuck around until the end of the show and anybody that had questions he would answer the questions. He loves wrestling. He, again, just like me, unabashedly is a professional wrestling fan. Just like Sasha, I talk to him everyday, and whatever he decides to do in his life I hope it brings him happiness and joy because he deserves it."

-Dax Harwood
As previously noted, CM Punk currently appears unlikely to make a return to AEW unless he makes "major ammends", and thus the future of his pro-wrestling career remains uncertain. He undoubtably still has a love for the business, and thus it'll be interesting to see his next move in the industry when we finally gain clarity on his situation.
As always, we'll aim to provide any updates on CM Punk's AEW status and his pro-wrestling career as soon as we hear more.
If you use any of the quotes above, please credit the original source with a h/t and link back to WrestlePurists.com for the transcription.