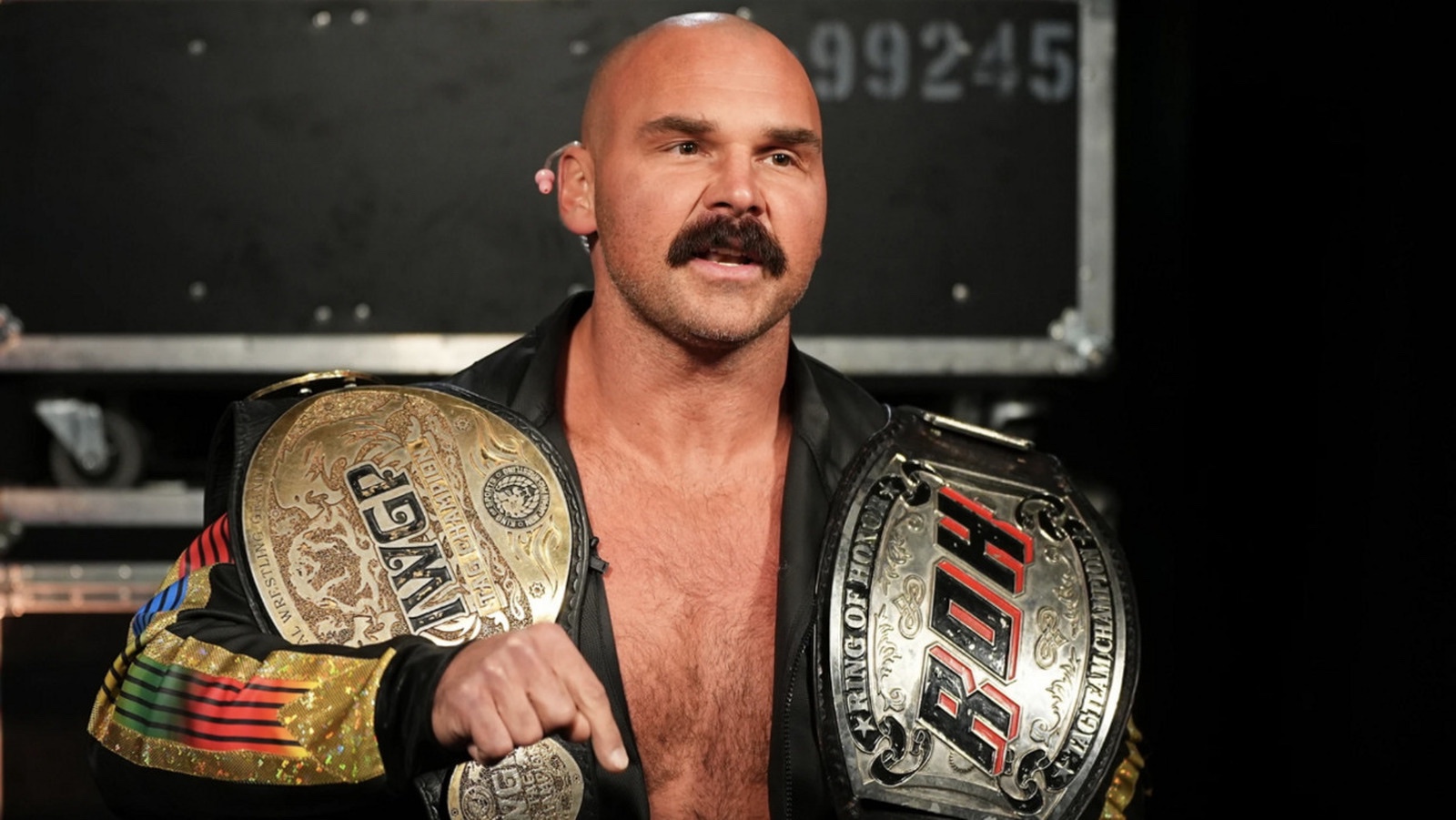 Dax Harwood has been one of the standout performers of 2022. As well as coming into his own in one on one competition, Dax also part of FTR who have been putting on exceptional tag team clinics all year with teams such as Aussie Open and the Briscoes.
Harwood's outstanding in-ring showcases this year has increased his one on one credibility amongst fans. So, many were excited when it was announced that he would be taking on 'The American Dragon' Bryan Danielson tonight on Dynamite. Dax Harwood recently sat down with Sean Ross Sapp at WrestleCade to discuss the match, where Harwood heaped praise onto his opponent.
"Obviously, I'm very excited for the match. He may be the best wrestler of all time. If we're talking about work, he may be the best of all time. I'm super excited for the match. They said, 'you're wrestling Bryan Danielson and we need you to cut this promo.' I was like, 'What can I say to make these people care about the match?' Obviously, people are going to love to see the match. I'm not one of these people who think every single match has to have some story. I see that complained about all the time. Do you think when the Cleveland Cavaliers play the Atlanta Hawks, is there a storyline there or are they just playing to win? It's two guys or four guys or six guys going in there to win. Not every match has to have a story, but I did want the people to be interested in this match, so I had to think of a reason real quick, and that's how I came about it,"

-Dax Harwood.
Fans will be hoping that tonight's match between the pair will be yet another one on one classic for Dax Harwood, who is among the contenders for wrestler of the year along with Will Ospreay and Jon Moxley just to name a few.
H/T Fightful for the full transcription.