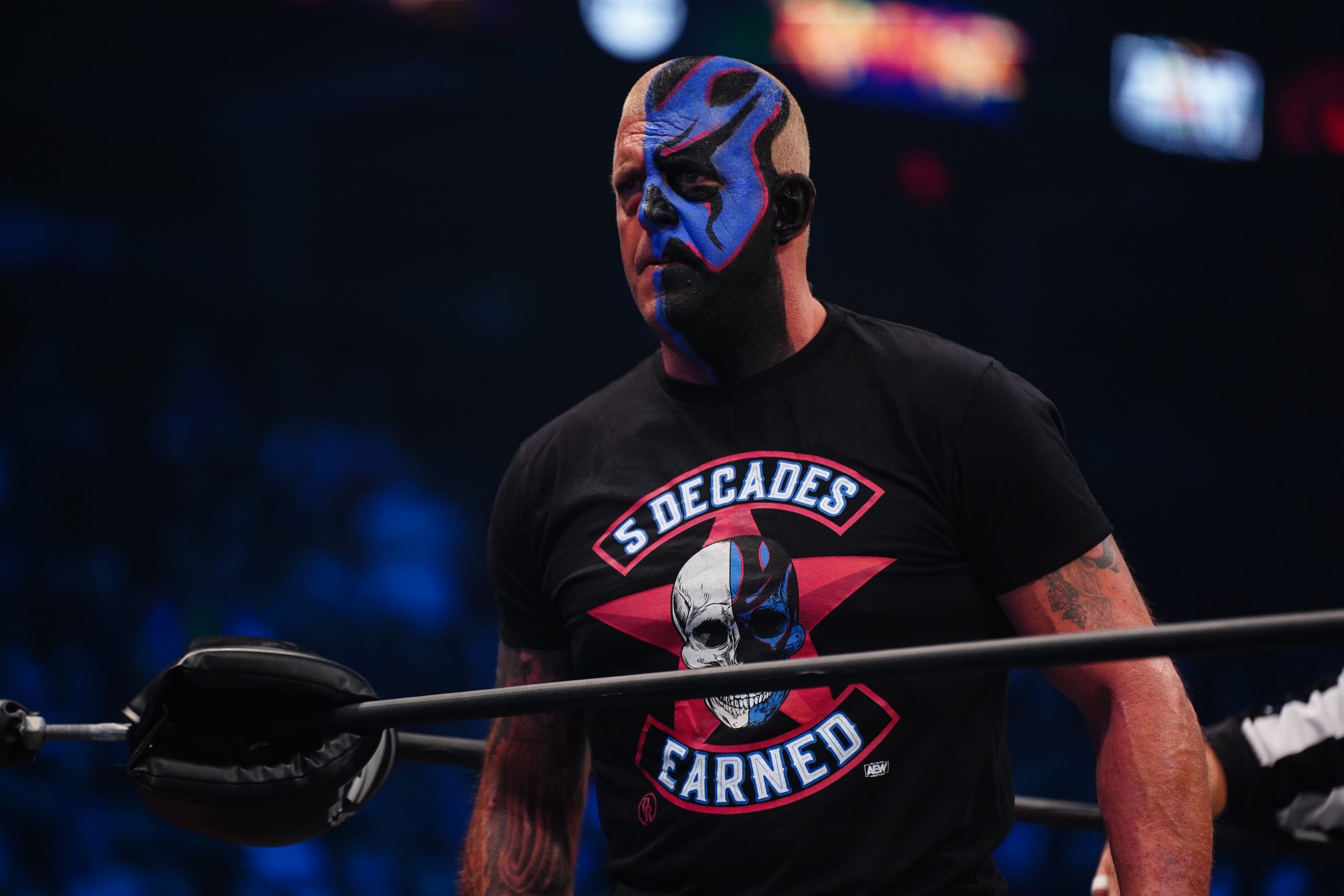 Since the company's inception in early 2019, AEW has stuck to its quarterly pay-per-view model with AEW Revolution, AEW Double or Nothing, AEW All Out, and AEW Full Gear (with the exception of this year's AEW x NJPW Forbidden Door).
Run-times for these pay-per-view events tend to go about four hours which has caused some conversation amongst fans who argue that they would like to see more of their favorite wrestlers on the card or would like run-times to be shorter in general.
At an appearance at Terrificon (via Fandom Spotlite), AEW wrestler Dustin Rhodes was asked about the company running bigger stadium shows similar to those seen in the WWE, when he revealed some discussions about AEW potentially moving to a two-night pay-per-view model.
UK, our television in the UK is doing well. Tony's soccer team is right there and he wants to run Craven Cottage, probably 40-50,000 people. I guarantee it would sell it out. Will we sell out United States stadiums? It's growth. It takes time to make these things happen. It's not going to happen overnight, but we will get there. Hopefully, someday, like Chicago, the United Center, we smack it out and it's 19,000 people. If we did go to a stadium show, I hope that we would do well for a Double or Nothing or All Out, do I know if it's going to sell out? I have no idea. I would hope so, but we don't need to do those all the time. You have these arenas that are just fine. I think we're going to go to two-day events now, for pay-per-views. I believe. I've heard that down the pike. It'll be like a WrestleMania experience, you have two days of Double or Nothing or two-days of All Out or Revolution.

Dustin Rhodes
While this change has not yet been confirmed by AEW or Tony Khan, the President and CEO did discuss the possibility of the change during the media call leading up to AEW x NJPW Forbidden Door.
I don't think it's something anybody in AEW besides me has ever entertained. I see it as, not only lucrative business-wise, but there are so many stars in AEW, and frankly, there [WWE] too, they thought they had enough people to do two nights of a show, and now, Wrestle Kingdom has gone to two nights.

Tony Khan
Tony Khan has been very outspoken about his desire to run a stadium show at the home of Fulham FC, Craven Cottage. This makes sense not only due to the impressive ratings the company gets in the UK, but also because of the Khan family's ownership of the club.
AEW has also run Arthur Ashe Stadium in Flushing, New York for AEW Dynamite: Grand Slam and AEW Rampage: Grand Slam. The company has already announced they will be returning to the venue on September 21st, 2022.
The next pay-per-view event on AEW's calendar is All Out, which is scheduled for September 4th, 2022 at the Now Arena in Hoffman Estates, Illinois.
H/T to Fightful for the transcription