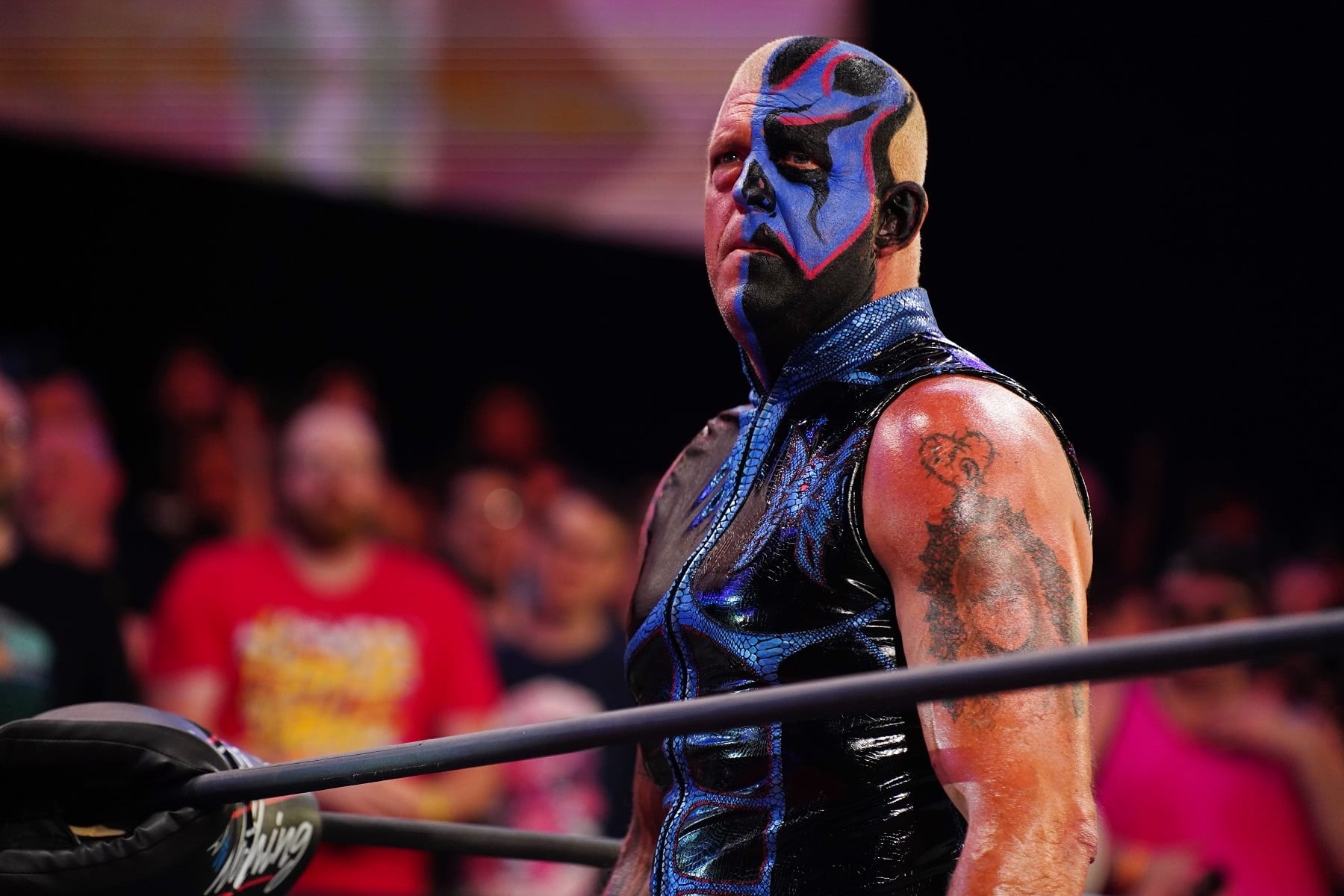 Dustin Rhodes, longtime wrestling stalwart, provided his perspective of talents making the jump to WWE amidst their company structure shake-up.
Rhodes isn't keen on the idea of talent holding themselves back if there is something outside of AEW they want to accomplish. With Triple H now officially leading WWE creative numerous stars have made their return to North America's largest wrestling promotion such as; Dexter Lumis, Karrion Kross, and Dakota Kai.
Dustin provided insight during Terrificon 2022, he feels that if someone feels that the grass may be greener elsewhere, they should take a chance and try something new.
"Did you see [Tony Khan's] interview? Yeah, I mean you got the few that just left there [WWE] that are under five-year deals, right? So we got 'em for a while. They're not just gonna up and leave, you can't do that. That's what a contract is about. As far as anybody else that doesn't have that deal, hey man, go for it, whatever. I think experience it if you want to. If you don't like the current atmosphere, that's a personal issue. You need to move on. Maybe they'll do something different with you over there, you know what I mean? I think it's going to be a change slowly with Triple H at the helm but it's gonna be a good change, it's not gonna be a bad change and if not, it's gonna be a little bit of the same plus a little more wrestling I would say, a little more storytelling which will be great for the business and great for wrestling fans. Yeah, I mean you got so many places you can go now. But two places that really, really stand out are ours and theirs. You have to want one of those two and whatever you do, just make the best of it. If your contract's up and you've had enough with AEW, go, get the f*ck out."

– Dustin Rhodes
Dustin also made mention that Tony Khan is a big fan of the televised product as apposed to live events, which are something Rhodes has a heavy interest in AEW potentially putting a focus on. He also commented on his belief that it would be beneficial for talent to wrestle more than once or twice a week.
I know Tony Khan is more about the television product instead of live events right now and that's definitely easier on our bodies, but at the same time it's like, okay, you wrestle once a week, you know? You need to keep your body in tune and it would be nice if we had some live events and we ventured out to the state we're in, a couple of the smaller towns or whatever to get to TV in Boston or something, right? But right now, I don't think we have that on the books. Hopefully someday though.

– Dustin Rhodes
H/T to POST Wrestling for the trancription