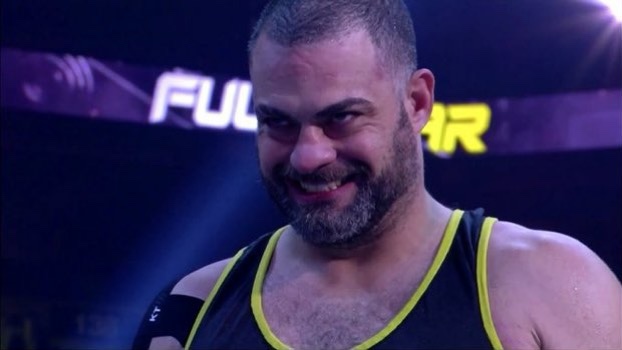 The 'Mad King' love it when people get mad at him for taking shots at WWE when he's on TV.
Eddie Kingston has never been one who's shy about taking a shot at WWE during a promo. It's not something he does all the time at all, but he has done it a few times and it seems he enjoys it very much.
Whilst talking on Wrestling With Freddie, Kingston spoke about how mad people get when he mentions WWE. Also how he has friends in WWE and doesn't want the place to shutdown.
"I love how mad people get when I mention anything in WWE. I love it. Oh God, when I say 'sports entertainment' they're like 'F you! This and that, I hope you die!' And I'm sitting there laughing, laughing, laughing because I'm like 'c'mon, I got you'.

I have friends at WWE, you think I want that place to shut down? Absolutely not, I want my friends to eat. I just do things to stir it up."

– Eddie Kingston
Eddie Kingston has recently been feuding with Chris Jericho, who is now calling himself and his faction "sports entertainers", which is a great contrast to everything that Kingston represents as a character.
If you use any of the quotes above, please credit the original source with a h/t and link back to WrestlePurists.com for the transcription.