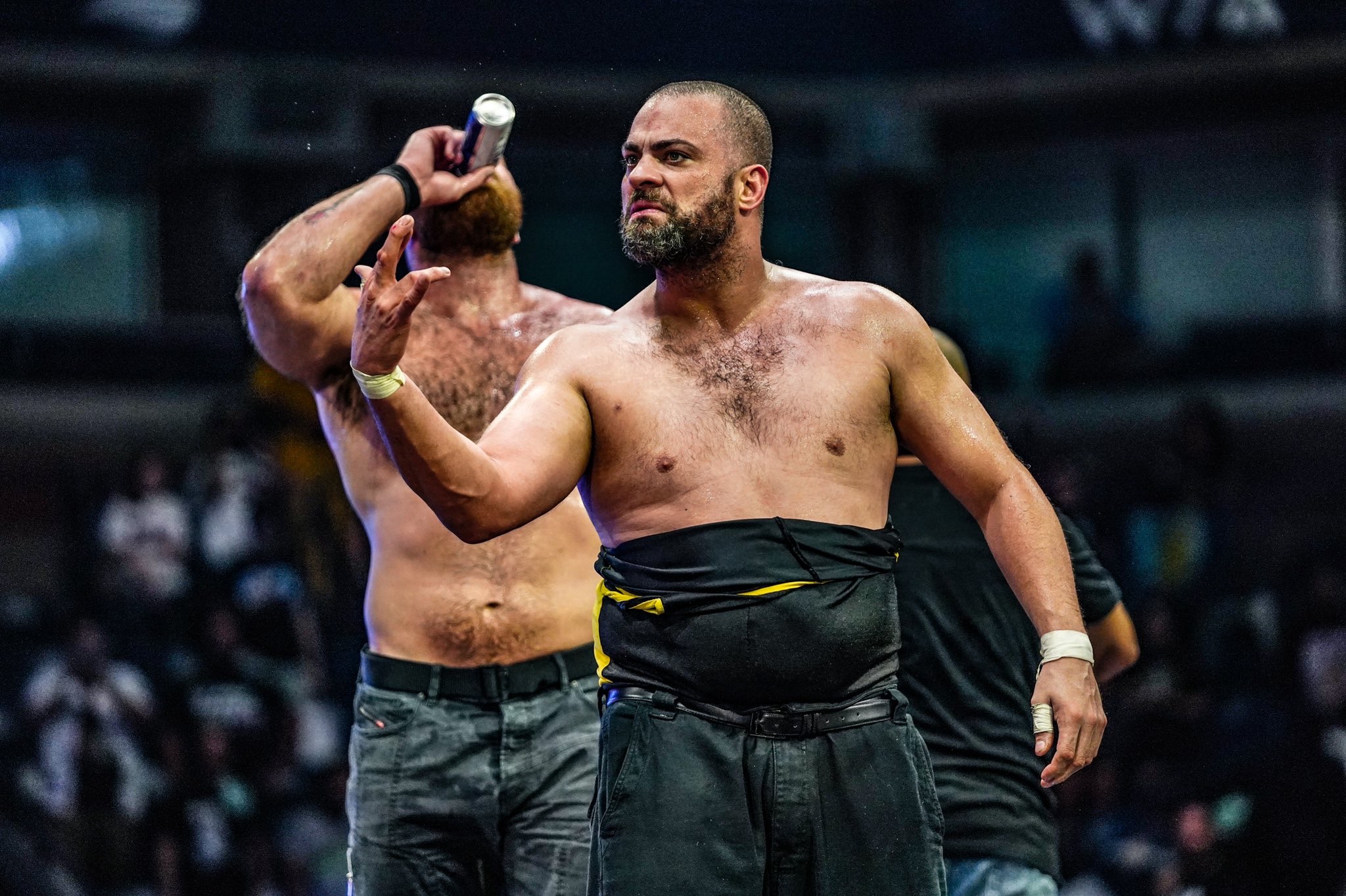 AEW Star Eddie Kingston is not in any sort of rush to be known as a "locker room leader" in AEW.
Eddie Kingston recently sat down for an interview with Scott Fishman of TV Insider where he discussed topics like competition in the locker room, the evolution of the backstage atmosphere, and his struggles before landing in AEW.
When asked about the thought that he has become a locker room leader backstage, Eddie set the record straight on his lack of interest in the role.
"No! I don't want to be a locker room leader. I just want to do my job. That's what I love about our locker room is we have more people in the locker room who just want to do their job and do it correctly. You'll always have locker room drama, but it's usually stomped out because the locker room is filled with pros. We have enough pros where everything is set straight. I'm not a locker room leader. I'm just the loudest one. I'm not a leader. I just got a big mouth. So if I have a problem with someone or something, everyone hears it."

Eddie Kingston
Kingston was later asked about how the backstage atmosphere has changed in All Elite Wrestling since his arrival in July of 2020.
"It's getting bigger. Competition has stepped up. Either you force the hand or get left behind. That's any business or sport or any entertainment. If you don't step your game up and someone new comes along, you're going to fall back. Then it's nobody's fault but your own."

Eddie Kingston
Kingston then went on to speak about his career in wrestling before arriving to AEW where he has had national exposure, admitting that, at times, he had been his own worst enemy.
'"A lot of self-inflicted wounds. I was my own worst enemy. I realize it now."

Eddie Kingston
While Kingston has been very open about the dark times he has gone through in his career, there is no question that he quickly became, and still remains, a fan favorite upon his arrival in the promotion.
H/T WrestleZone for the transcription