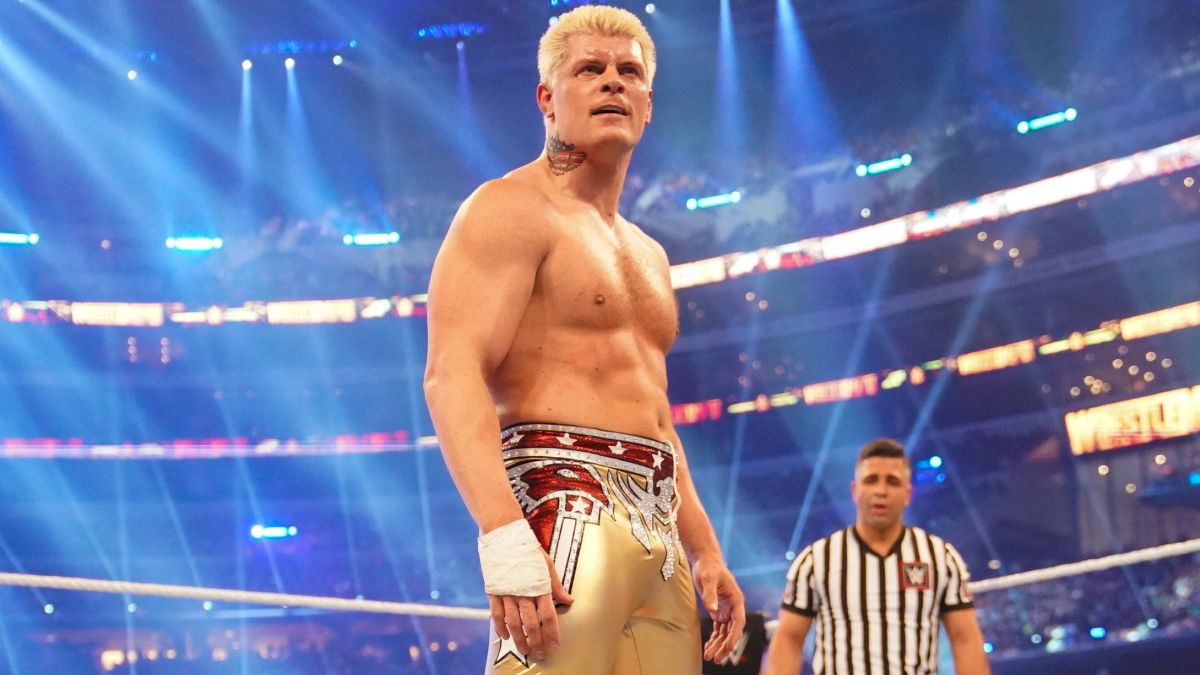 Throughout the Vince McMahon era of WWE, the former Chairman & CEO of the company was insistent on specific terms being used for branding purposes, such as "sports entertainment" instead of "pro wrestling," "superstar" instead of "wrestler," and "championship" instead of "belt."
Since joining WWE earlier this year however, Cody Rhodes has made it clear that he's happy to face the repercussions of using these "banned" terms.
During the recent WWE panel at San Diego Comic Con, new figures and titles were revealed, with the speaker mentioning "new championships." In response to this, Rhodes noted that "you can say belts."
Sam Roberts then stated that whilst Rhodes can say "belts", others may get into trouble for using the wrong terminology. This led to Rhodes shooting down this claim, noting that he too faces a fine for breaking company policy, but its a price he's willing to pay.
"They can fine me $1,000 every time I say belts. I'm fine with that. If they give me a title belt, sure it's a championship, but it also physically goes around your waist. Those are great belts."

-Cody Rhodes
Rhodes is currently sidelined with a pectoral injury that is likely to rule him out for the remainder of 2022. He's made no secrets since his WWE return about his desire to become WWE Champion, and we certainly look forward to him setting his sights on the the company's top championship "belt" upon his eventual return.
H/T to Fightful for the transcription.