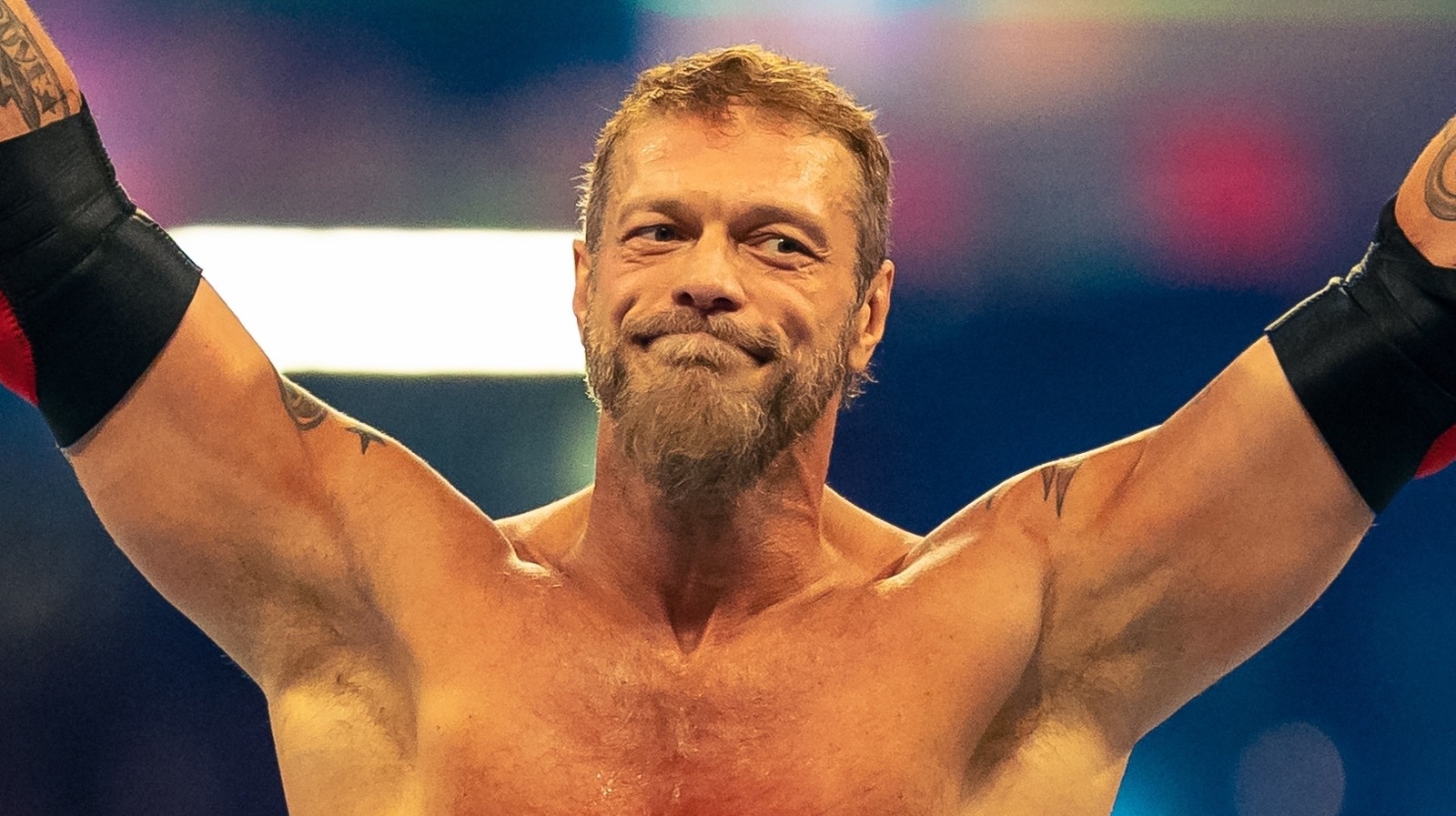 Since Edge's miraculous return to in-ring competition at the 2020 Royal Rumble, audiences have watched on in awe as the Rated R Superstar turned back the years as he's faced off against the stars of today. That being said, we're all aware that the current run Edge is on can't last forever and the 49-year-old made be thinking about retirement sooner than some fans may like.
There have been reports of Edge wanting to retire this summer in Toronto, while some speculate that he may go elsewhere to finish his career. Now, speaking to Logan Paul on Impaulsive, the Canadian has acknowledged that his career is winding down while stating that he doesn't want to stick around to the point where people are tired of seeing him.
"I don't want to stick around to the point where it's like, 'Oh, there he is. Okay.' I don't want to get there. When I come out now, I feel the explosion. I feel all of that to throw at them. That's still there. I don't know if that, for me, will ever go away. I feel like, in this last run, the Rocky Balboa movie, which I watched two nights before my comeback. I was in tears. (Sylvester) Stallone's monologues in it, were all things that were going through my mind. I realized, 'I gotta get this out of the basement,' because I didn't have the chance to end it the way I wanted it to. This time, I'm going to get to do that. Now, I have two little girls that I have to spend the rest of my life taking care of. I have a wish list of things that are still to do, but it's not long, and neither is the time. At most, I might have another year in me, to be able to do it at this level and still be able to do it at an elite level where I can still hang, where I have to get in with Austin Theory, who is 25 and wasn't born when I had my first match in WWE,"

-Edge
One of Logan's co-hosts used a movie analogy to suggest that Edge didn't want to go out like Micky Rourke in "The Wrester", to which the multi-time WWE Champion agreed, claiming he'd much rather see the younger generation prosper.
"I want to be sitting on my mountain and watching you guys do your thing and going, 'Good for them.'"

-Edge
Edge's last match came at WrestleMania where he defeated Finn Balor inside Hell In A Cell. The star's next outing remains unknown at the current time.
As always, we'll provide any updates on Edge and his career plans as we hear more.
H/T to Fightful for the transcription.