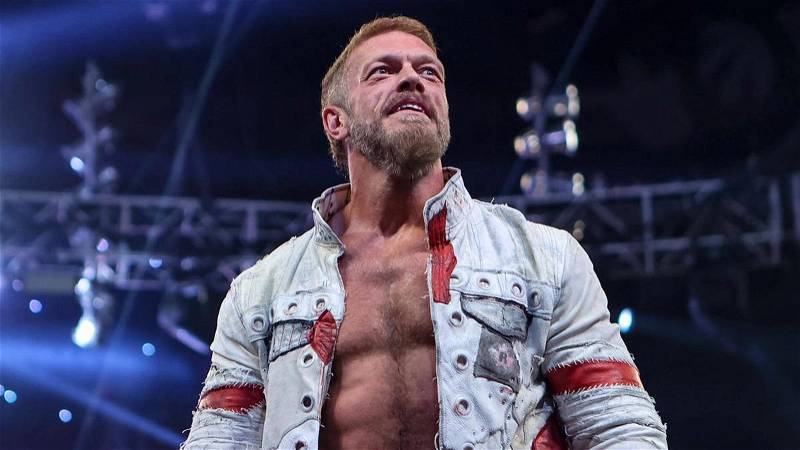 The Rated-R Superstar's time with WWE appears to be over.
For the past several weeks, speculation has been building regarding the future of Edge, with the Hall of Famer having confirmed that his contract was due to expire at the end of September. PWInsider had previously reported that Edge had been moved to the "miscellaneous" section of WWE's internal roster, although it now appears as though this is no longer the case.
PWInsider are now reporting that Edge has been removed from the "miscellaneous" section and thus is no longer listed as being a part of WWE's internal roster.
"WWE Hall of Famer Adam "Edge" Copeland, who's WWE contract expires at the end of his week has been removed from the Misc. list of WWE's internal roster, PWInsider.com has learned."

-PWInsider
As pointed out within the report, Edge is still listed as a member of WWE's roster on their official website, however he is no longer listed internally.
Edge had competed in what was publicly stated as being the final bout of his previous contract in August with Sheamus during an episode of SmackDown in his hometown of Toronto, although he's since downplayed the idea that he's leaving the company, noting that he has an offer to extend his deal should he so choose.
PWInsider additionally reported that as of October 1st, Edge is believed to officially be a free agent, with AEW having had an interest in acquiring his services since 2019 prior to his in-ring return.
"The belief is that as of 10/1, he is free and clear to sign elsewhere and there has been AEW interest in him dating back to 2019, which led to WWE eventually clearing him to return to the ring at the 2020 Royal Rumble in one of the best moments of that year. We should see shortly what the future holds for the WWE Hall of Famer."

-PWInsider
With AEW WrestleDream set for Seattle, Washington, tonight, many fans are expecting Edge to make his debut for the promotion, although only time will tell.
As always, we'll aim to provide any further updates on the future of Edge as soon as we hear more.