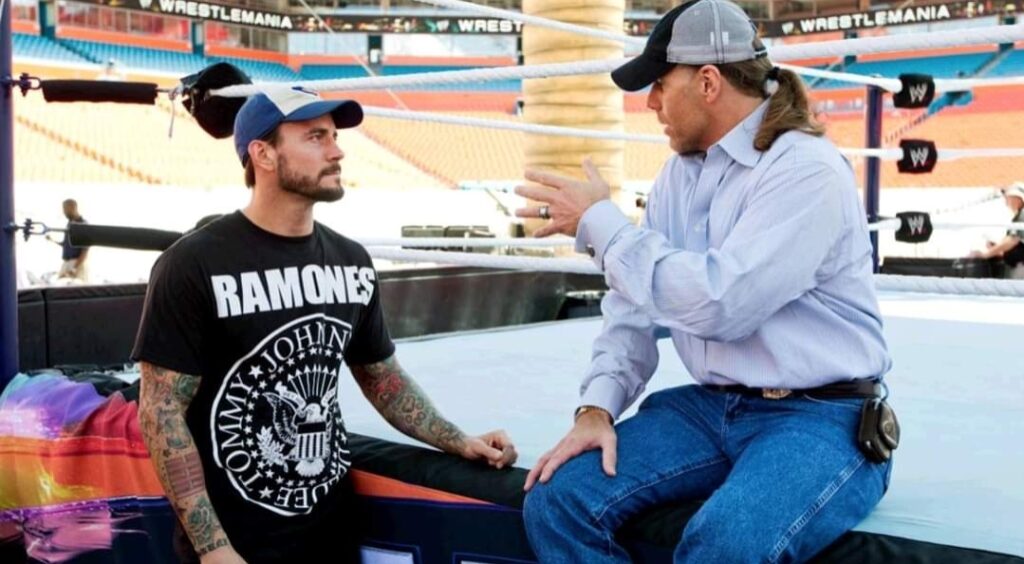 The door is seemingly open for Punk to work for WWE's third brand.
Following CM Punk's contract being terminated by AEW due to his involvement in a backstage conflict that occurred at Wembley Stadium during All In, speculation has begun to grow regarding the possibility of Punk making a return to WWE, however his tumultuous relationships with those in power at Titan Towers are likely to be somewhat of a stumbling block.
Responding to Nick Hausman of Haus of Wrestling during the NXT No Mercy media call, Shawn Michaels revealed that he'd be open to having CM Punk feature on NXT television, although he also admitted that he isn't sure as to whether anyone else within the company feels the same way, with a risk-to-reward needing to be considered when choosing whether to re-sign the former WWE Champion.
"Of course, we'd welcome him here in NXT. My guess is, he would probably want to go to the main roster. I always enjoyed working with Phil. Didn't get to do it much. I understood him. Whether you want to say there were similarities in us. I can't lie. We were at TV, and he once pulled out his wallet, on the spot, an autograph that I had signed for him in a hotel that he still had. I've always liked him. I understand he's a different kind of cat and can sometimes be challenging to get along with people, but that is probably why I like him, because I suffer from the same thing. Obviously, that's for people to decide higher up on the food chain than I am. He's a guy that does numbers and makes money. That would be a risk-reward ratio that from a company standpoint, they'd have to consider. When it comes to, 'would we take him in NXT and have him on our television?' Are you kidding me? Of course I would. I just don't think anybody would let me. Who wouldn't take that kind of star power? I don't know. If I get in trouble for that, I'll let you know,"

-Shawn Michaels
HBK and CM Punk worked alongside each other and on opposite ends of the squared circle a number of times during Punk's rise to superstardom, and so a potential reunion in NXT is certainly an interesting prospect.
As always, we'll aim to provide any further updates on the future of CM Punk as soon as we hear more.
H/T to Fightful for the transcription.