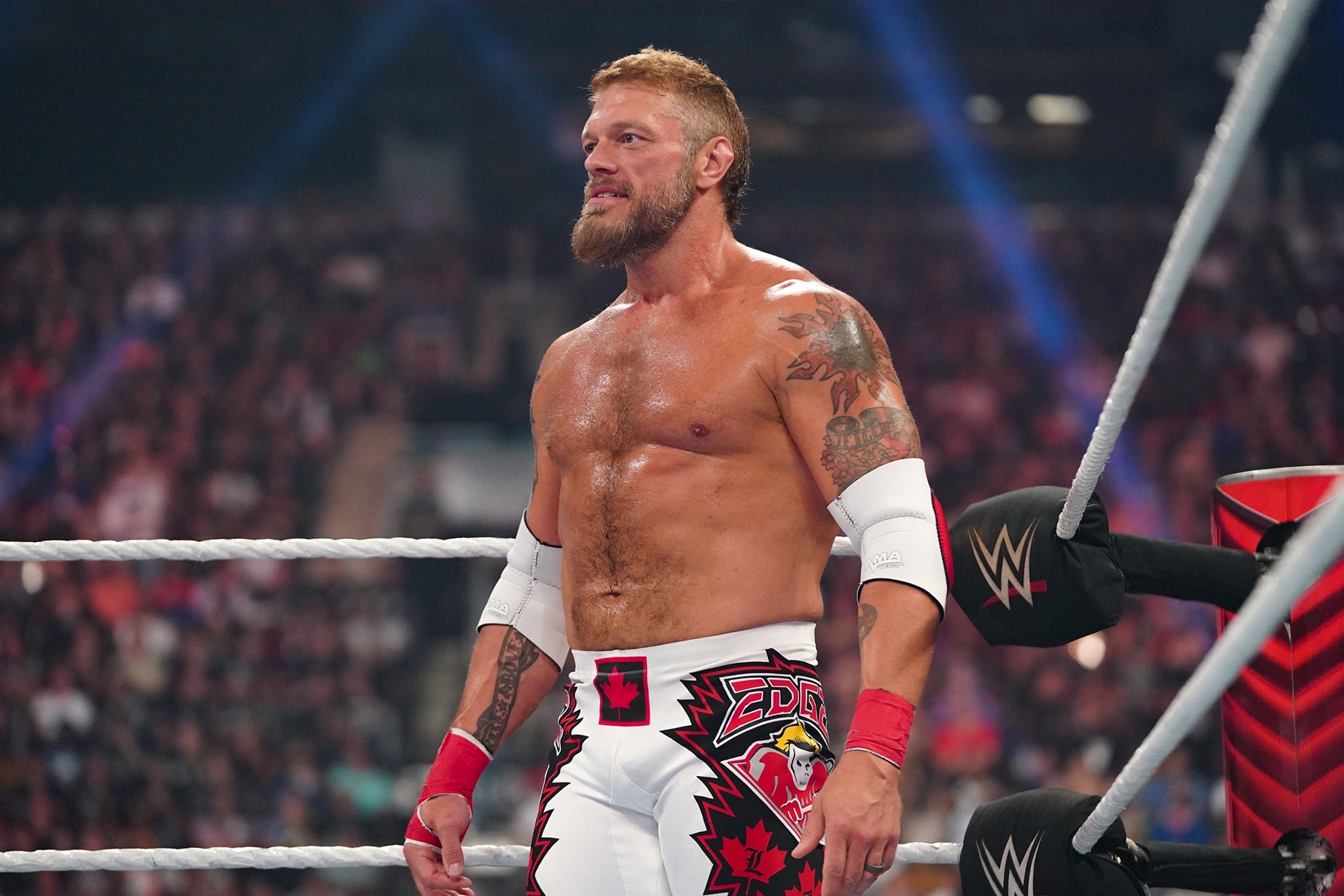 The Rated R Superstar's scheduled clash with Sheamus tomorrow night may be his last for the foreseeable future.
Speculation has been mounting for many months regarding the future of Edge. Let's not forget, the now 49-year-old star has continually battled against neck injuries throughout his career which was cut short and presumed over in 2011, prior to his miraculous return nine years later.
The topic of retirement is something which the man himself has never shied away from discussing either, with the four-time WWE Champion admitting that his days in the ring are numbered and indicating on several occasions that, when the time comes, he'd like to hang up his boots in Toronto, which happens to be the place tomorrow night's edition of SmackDown is emanating from. On that show, the Canadian will battle Sheamus in a mouthwatering prospect for many fans.
To discuss whether the August 18 match will be his final outing, Edge spoke to ET Canada, where he he said that his upcoming match is the last one on his current WWE contract, though, whether it will be his last overall remains to be seen.
"Here's what I can honestly say, and this isn't the answer everyone wants. I truly don't know. I really really, with 100% truth can say I don't know. That's strange for me, but I don't. I really don't. I've put some thought into it, but not a lot. This is the last match on my current contract. I don't know. I honestly don't know. I probably won't know until I get to the locker room that night and decompress, let all the anxiety and tension that I never used to have before I performed, I have now. That's strange for me and makes it that much harder to do this. I'm going to be 50 in October. It's not easy anymore. Before, what I used to take for granted to be able to do, now, there is a process and a fallout. There's a lot. It's the dream gig, but it's getting really hard,"

-Edge
A large portion of fans will be hoping that this Friday doesn't prove to be the end for a man who is a childhood hero to many. Edge last wrestled on the July 7 edition of SmackDown where he defeated Grayson Waller, with the star wanting to help as much of the younger talent as he can before his time to call it a day inevitably comes.
As always, we'll aim to provide any further updates on Edge and when his last match may be as we hear more.
H/T to Fightful for the transcription.