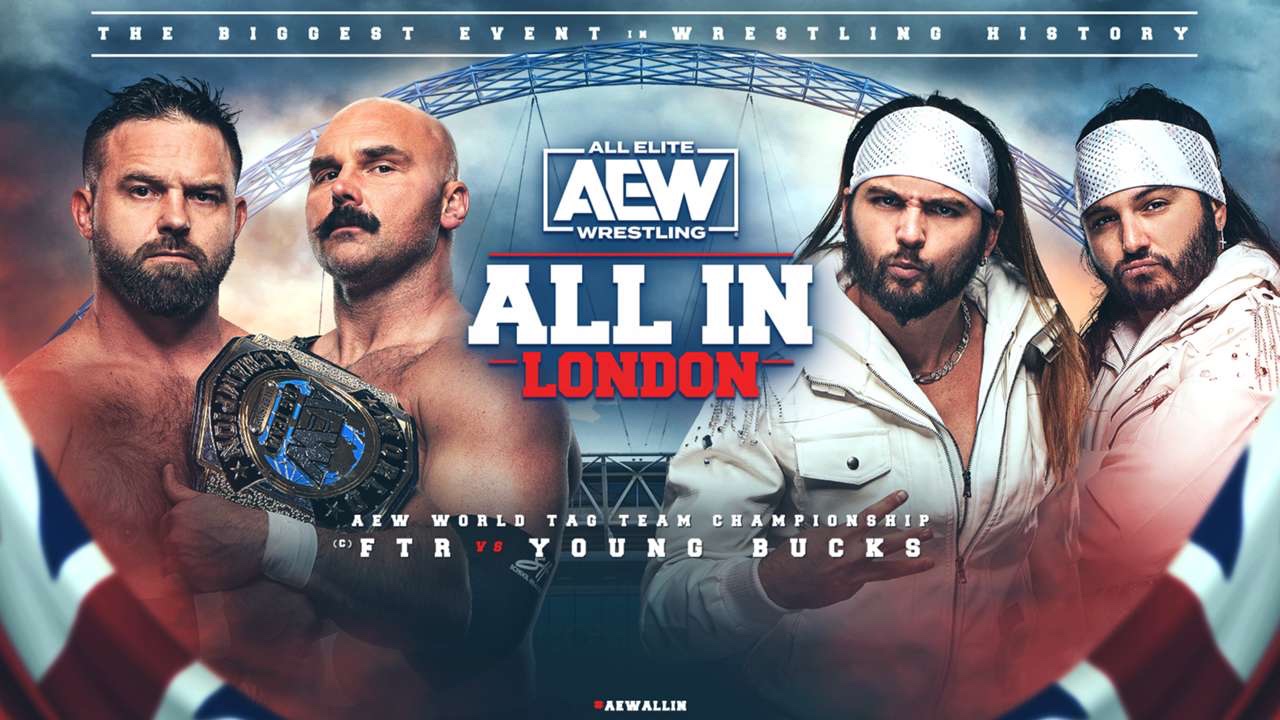 There came a time that when you thought about AEW, their focus on tag team wrestling was one of their most clear strengths. During the early days of the company's existence, Matt and Nick Jackson made it clear that they wanted to have the best division in the world, and there certainly was a period where it felt like it was. Tag Teams such as the Young Bucks, FTR, Proud 'n' Powerful, the Lucha Bros, Best Friends, and SCU, just to name a few, really made those early days feel exciting and important. Particularly in 2020-2021, the tag division felt red hot and the company was putting in overtime to ensure the vision was being upheld.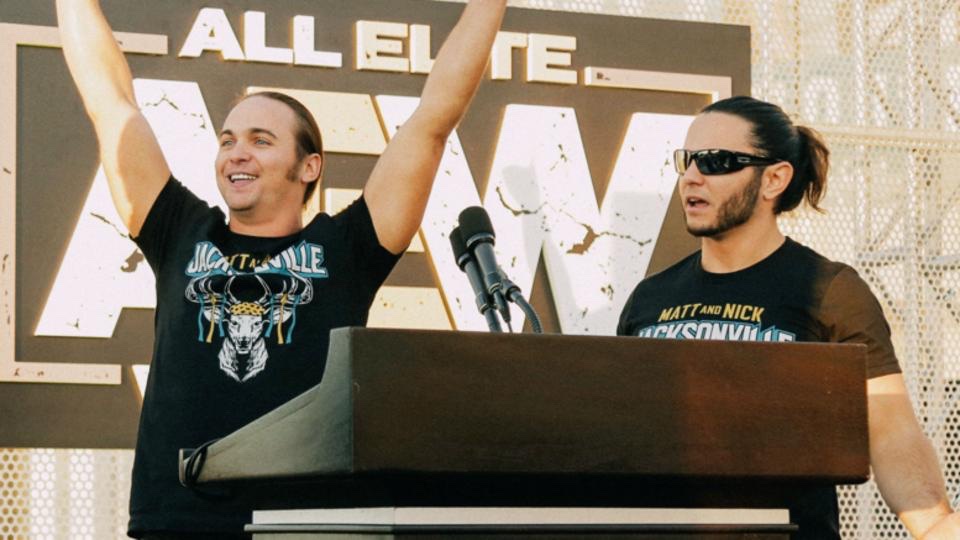 In recent times though, you cannot ignore the certain missteps that have happened creatively, whether that be hot tag teams being split prematurely, questionable feuds, and fans questioning whether reigns have ended too soon. 2022 still was an arguably hot period for the division with the rise of teams such as Jurassic Express, Swerve in our Glory, and the Acclaimed all making waves with the AEW audience and putting on wonderful matches. These teams definitely rose to the occasion with every opportunity given to them, and I will always give them credit for the work they did.
In the latter parts of 2022 and up until recently in 2023 however, there has been strong feelings of the tag team division somewhat losing its spark, and just not feeling like the red hot, must see TV it once was. The lack of consistent, interesting storylines, tag team breakups, injuries, and specific talent becoming ROH centric are all factors that played a part in this. The division became somewhat directionless, and for those of us who have a huge investment in it, the lack of heart was very noticeable. If you combine this with the way that WWE has absolutely overhauled it's tag division and turned it into one of the most important parts of the company, with teams main eventing multiple PLE's in 2023, the lacklustre direction of the division was even more noticeable than ever.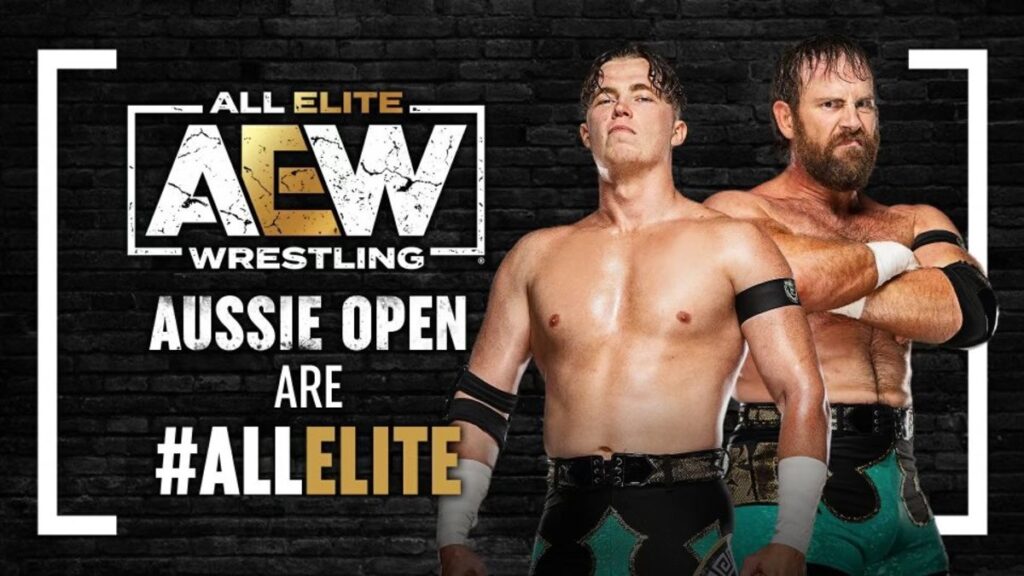 Now though, it definitely feels like things are taking a turn for the better. Starting with the signing of Kyle Fletcher and Mark Davis, known to fans as the team of Aussie Open, the energy towards the division started to shift. Alongside that, the creation of Collision has allowed a heavy focus on tag team wrestling, and it's done some major rehab for not only the belts themselves, but also for Dax Harwood and Cash Wheeler (FTR), AEW's current World Tag Team Champions. On Collision, we've seen them go toe to toe with some of the best AEW have to offer – they've had two incredible bouts with Bullet Club Gold's Jay White and Juice Robinson, and just as recently as last Saturday defended against AEW World Champion MJF and his partner Adam Cole.
Let's talk about those two for a minute, and the absolute breath of fresh air these two were for the division. Paired together in the Blind Eliminator Tournament, myself and several others were cautious about how successful a "can they co-exist?" storyline would be in AEW. Not only has it been a success, though – they've hit an absolute home run. In just the matter of about six weeks, 'Better Than You Bay-Bay' is one of the most must see aspects of AEW television, whether that be on Dynamite or Collision. Fans, myself included, are hopeful that this partnership will continue despite them not having success against FTR, because they've truly found a special dynamic here. It would do the story an absolute disservice to cut the legs off before it hits the peak.
Back to the division as a whole though, there are several moving parts that make it feel like it's about to become some of the most must see TV for the company. As previously mentioned, FTR's reign has had a breath of fresh air breathed into it with these stellar matches on Collision, and Cole with MJF have captured fans' hearts. Elsewhere though, there seems to have been some internal movements made – the Lucha Bros and The Kingdom seem to be featuring more on AEW tapings, Aussie Open have returned in full force, rumours of a Pride 'n' Powerful return have been swirling, and the Young Bucks (alongside the rest of The Elite) have just closed a chapter on their feud with the Blackpool Combat Club. If there ever feels like a time for the division to be back in full swing, it's now.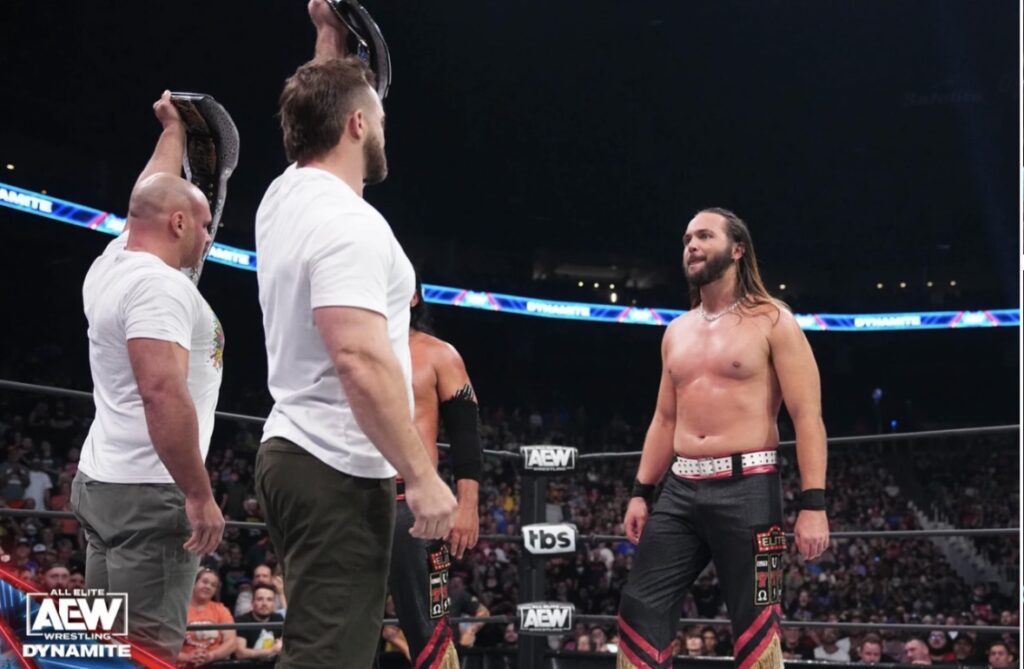 When thinking about tag team wrestling in AEW and what made it so hot to begin with, the rivalry between two specific teams is one that is brought to attention often. FTR and the Young Bucks. Though on opposite ends of the wrestling spectrum, the two have been synonymous with each other even before FTR made their debut in 2020. No matter what each team is doing on TV, even being on separate shows, the possibilities of another match between these teams is always a hot discussion with fans. Throughout the years, these two teams have only had two in ring encounters in one on one scenarios. Their first match was at Full Gear 2020, in which the Bucks defeated FTR, and their second was on a Dynamite in April of 2022, where FTR defeated the Bucks to retain the ROH World Tag Team Championships and the AAA World Tag Team Championships.
Now, as we're on the closing stretch towards AEW's biggest show to date, and their UK debut in Wembley Stadium, it's the right time for these two teams to step in the ring together once again and have the highly anticipated rubber match.
All In, the first major show that Matt and Nick Jackson, Kenny Omega, and Cody Rhodes put on in September 2018, was a celebration of wrestling that embraced the spirit of bringing everyone together. The Elite did the unthinkable and sold out 10,000 seats in Chicago and put together a memorable show. but that was just the tipping point of there being a real belief, and hope for an alternative in American wrestling. We're now approaching the fifth anniversary of the show, and AEW is once again coining that phrase. As of writing, it's not totally clear what to expect from All In at Wembley Stadium. One thing is for sure though – this should be treated as their most important show ever, and nothing should be held back. For me, and a lot of fans, there is a need for a marquee tag team match. With the division at the precipice of reaching the previous standard it was once at, AEW need make a statement at this show, showing its audience once again just how important tag team wrestling is in AEW.
Honestly, what could be bigger than seeing FTR and the Young Bucks doing the dance once more? Having had two highly acclaimed matches together already under their belts, this third meeting between these two teams has been anticipated for a long time by fans. Although both being involved in separate main storylines and barely crossing paths on TV these days, they still manage to hold the attention of avid fans just waiting for the two teams to meet again.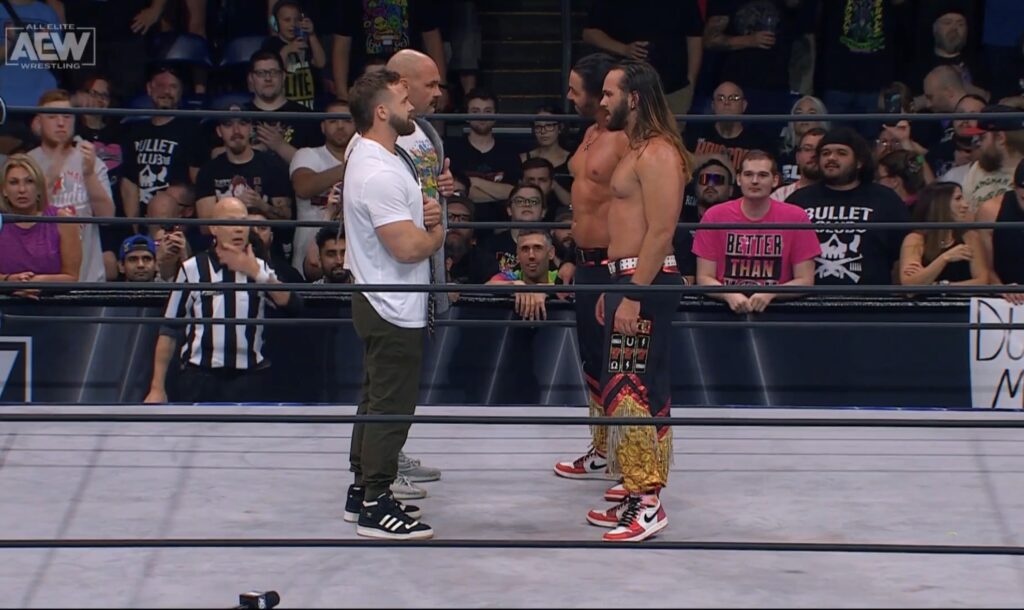 With Blood and Guts in the books, and FTR having called out the Young Bucks as a tag team that they have unfinished business with, it's time for these two teams to meet in the ring again. Sure, there's arguments to be made to have an extended feud between the two to build towards this third bout, but with Wembley Stadium looming and the energy All In is going to capture, FTR vs Young Bucks III is truly the perfect match to represent tag team wrestling on such a massive stage. The teams have enough history and chemistry to be able to create excitement just with the idea of them stepping into a ring together, let alone on such a massive stage. After all, it's what the audience has been wanting, and will keep wanting, until we see that third match, and it seems that FTR agree. The champions laid out this challenge for the Bucks on Collision, and the Bucks responded on Dynamite with one simple sentence: All In.
A truly timeless rivalry once again coming to heads on the biggest stage in AEW history. All In at Wembley Stadium can not come soon enough.