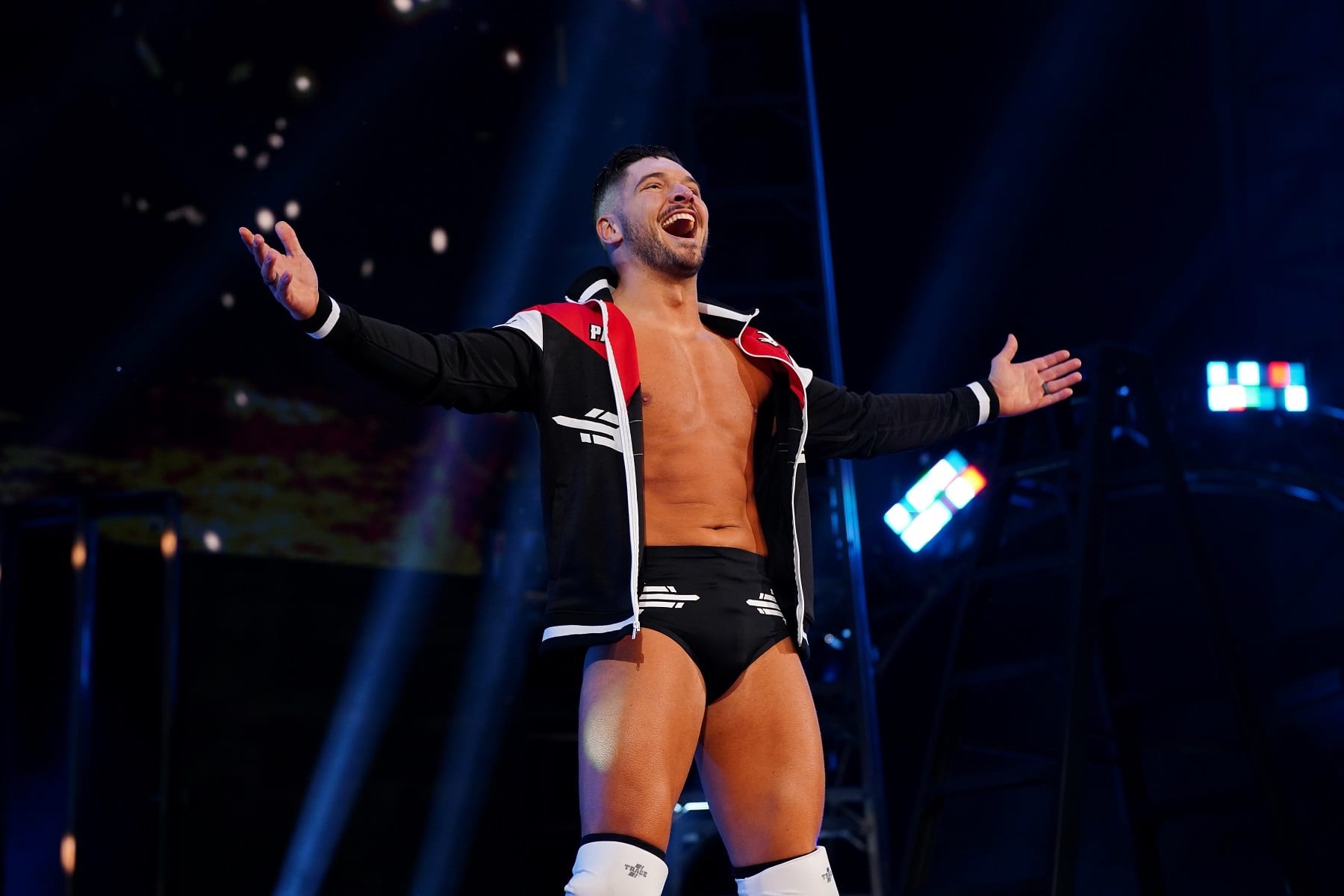 'All Ego' Ethan Page is currently featured on-screen in AEW alongside The Firm but it seems like he wants to expand his role to include backstage responsibilities.
Ethan Page's last televised match came on September 16 when he scored a win over Danhausen on AEW Rampage. Though, his screen time has greatly increased since he aligned with Stokeley Hathaway. 'All Ego' on top of being a wrestler in AEW, has interests off-screen as well. Page runs his own toy-based YouTube channel and has told Daily Hive that he's even tried backstage producing in recent weeks having agented a match.
"I would say the potential is unlimited. And I don't just mean on-screen. I mean behind the scenes, too. I've recently gotten to agent a match, put the headset on and get to do that live. That was an experience that I hope to be able to do again. I love writing. I love being creative. So I hope I have the longest career humanly possible at AEW and not just on-screen."

-Ethan Page.
This year, AEW has seemed to have bad luck when it comes to injuries. Though, a lot of wrestlers would admit to working through to the end of a match if they get hurt. This isn't the case with Page, who suggests that he thinks of his family before any of the crows members when deciding whether or not to continue.
"[There are] actually certain protocols that AEW sets to keep us safe. I'm the type that if I'm hurt, guess what? The match stops, I really don't care. There is not [an] audience member in the crowd that means more to me than my daughter, my son and my wife. So if I think it's a serious injury, then I'll definitely just count out."

-Ethan Page.
Page could prove to be a valuable asset to AEW for many years to come, especially if he can successfully transition into a backstage role.