Finally, it's the return that professional wrestling fans have been waiting for, as your friendly neighbourhood match guide is back! Last Monday, I was still in Chicago, soon flying home after an eventful weekend of AEW action. All Out was a special show, with Payback delivering in its own right so over the coming weeks and months, I hope to cover some of those matches with separate reviews. I was able to review Bryan Danielson vs. Ricky Starks, an instant classic strap match.
Either way, that was last week and wrestling swiftly moves on, kicking off another entry with Gunther's third match opposite Gunther. In addition, we return to NXT while elsewhere, AEW television rebounds, producing a Dynamite sprint as well as the best Collision match in months. Josh Alexander returns to single competition also, earning a headline for IMPACT opposite Steve Maclin. Meanwhile in Japan, Kento Miyahara builds on his Wrestler of the Year case as in DDT, Chris Brookes makes his first title defence.
Much to cover and by that, I mean much professional wrestling to overanalyse. Enough small talk, let's get back to work. All hail.
Chad Gable vs. Gunther (WWE RAW)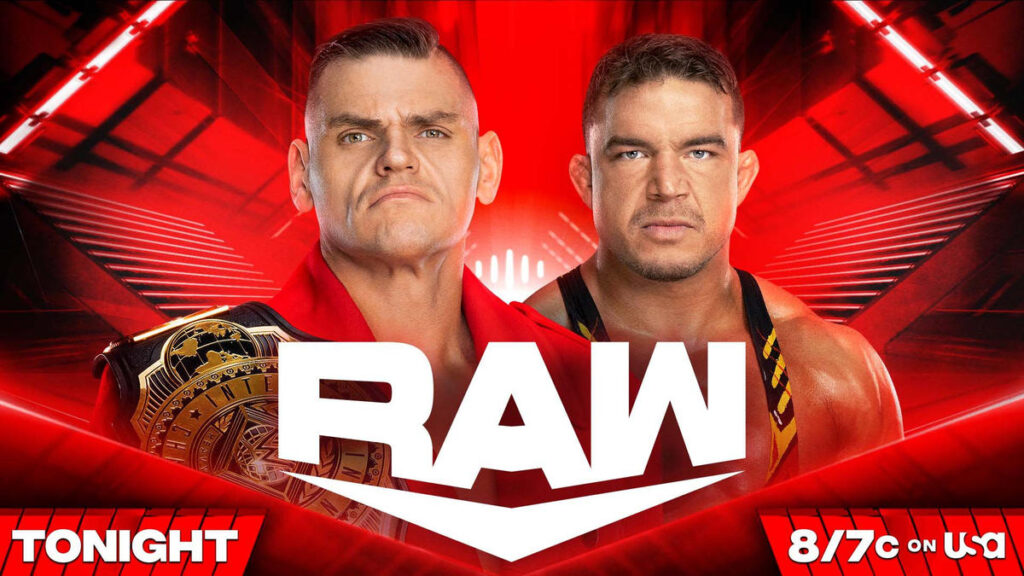 Over the last month and change, Chad Gable and Gunther have become embroiled in a captivating television programme. On the week of SummerSlam, Gable survived Gunther's five minute challenge, being toppled afterwards only to score a count-out win in their rematch. That result ensured a third match, now meeting in a RAW main event as Gunther looked to secure his place in history, needing just one more defence to unseat The Honky Tonk Man as the longest reigning Intercontinental Champion.
This entire effort has been an incredibly refreshing addition to the current wrestling landscape, finding obvious chemistry and building something special with it. They've had the time to truly explore this dynamic and in doing so, both champion and challenger have been elevated. That's noticeable at the bell, with Gable entering to substantial fan support. He's entered each match stronger than the last in that sense, which has been a theme in general.
Obviously, there's lots of overlap across these three matches, but there are subtle differences at play also. In this case, it's a much more confident Gable, almost immediately testing Gunther on the mat and setting a more frenetic pace. Gunther passes that test but is wrestling with less control than usual, irritated by his prior count-out loss and also battling the pressure of this moment. He feels slightly desperate, chasing history and in doing so, opening the door for Gable's success.
On two occasions, Gunther walks into the challenger's trap, allowing Gable to target his leg. Even still, that urgency produces some explosive outbursts from the champion, frequently whacking Gable to the mat. Though it's less present in this particular entry, that ensures a chunk with Gunther in control, positioning Gable for his usual fight uphill. The briefer segment only increases the quality of Gable's work in that role, bringing great physicality with each and every valiant flash.
This whole match feels like a series best in that regard, with Gunther's blows making an even more horrifying thud than usual. That doesn't deter Gable though, remaining scrappy and slowing chipping away at Gunther. It's quite the climb too, with Gunther finding increasingly violent halts to Gable's retorts. He eventually breaks through however, taking advantage of Gunther's desperation by meeting him up top for a beautiful superplex. Gable's most sustained offensive flurry follows, producing multiple false finishes along the way.
Gunther survives though, finding the room for a conclusive combination that etches his name in history after all. While emphatic, the placement of this finish is intriguing, as it almost feels like a last ditch effort from the champion. He'd wrestled the wrong match and almost paid the price for that mistake, yet still closed the show on sheer firepower alone. It feels like another moral victory for Gable, rattling Gunther to the point that his usual poise was virtually non-existent.
Those moral victories are yet to displace Gunther as champion though, remaining a step ahead even if that gap is dissipating. Though not dissimilar to their second match in length, this is clearly their most expansive effort yet. The ingredients above allowed them to work something bordering on a sprint at times, particularly with that explosive race to the finish. It's the series' outright thriller, a fabulous match that builds on their dynamic thus far while providing some main event fireworks to boot.
Best of all, I sense that these two aren't done yet, which suggests that the most complete take on this pairing remains ahead. For now though, this isn't far away, the current peak of a series that should live long in the memory. Through three matches, it's about as good as television wrestling could ever hope to be.
Axiom vs. Butch (NXT TV)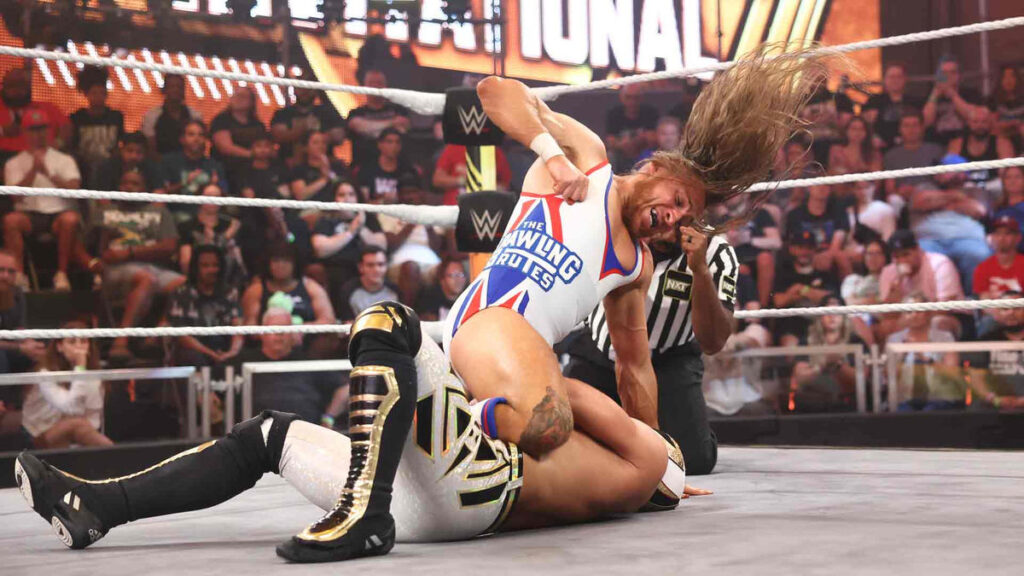 In recent weeks, NXT have hosted the opening matches of their NXT Global Heritage Invitational. With two groups of four wrestlers each, it's a round robin style tournament, bringing that format back to US television for the first time since TNA's Bound for Glory series! Obviously, that is the tournament that we most associate with round robin pro wrestling, so I'm glad to see the legacy live on alongside Friday's Jeff Hardy vs. Samoa Joe encounter.
In all seriousness, this concept has played a part in the recent perception shift surrounding NXT, earning increasing praise with their weekly in-ring action. This week, Axiom and Butch led the way in that regard, sharing their first match under the WWE banner. Previously, they'd met twice in trios action, also battling for over twenty minutes in their only prior singles clash, taking that match to Madrid, Spain in June 2019.
These matches have a 12-minute time-limit, ensuring a frenetic pace that makes for exciting TV. That's basically what this match is too, exciting action in every which way, blending already varied styles for a dynamic fireworks display. Butch strikes first at the bell, establishing some physicality before they hit the mat. That veers in the direction that you'd expect, with Butch earning control of things and steadily targeting the hand, arm and shoulder.
Axiom responds with some limb work of his own, briefly rallying only to be slowed by a dropdown, then stumbling his way into a thudding lariat. A couple months ago, Juice Robinson and Ricky Starks offered a more sudden take on this idea, reiterating the dropdown's purpose in Collision's Owen Hart Foundation tournament. This was even better, making the same point with a touch more subtlety, neatly setting the stage for Butch's more bruising cutoff.
That allows for Butch to steer the ship a little longer, with Axiom threatening a comeback as they return from the break. After almost undoing his retort with a return to the mat, Axiom finds his biggest success via strikes, rocking Butch who responds with a sudden knee of his own. With two minutes left, they slightly struggle to truly capture a race to the finish befitting the action to that point, though Axiom does time a gorgeous superkick along the way.
In addition, the time limit itself earns an absurd reaction, with absolute silence greeting the bell. The sheer concept seemed to baffle this crowd, which is even more bizarre considering that they'd announced the remaining time just two minutes prior. Admittedly, they didn't exactly help that element with their closing work, but this appeared to be mostly out of their hands. Either way, it's a good match, showcasing some slick offence that covered just about every piece of the modern style.
Emi Sakura vs. Kris Statlander (AEW Dynamite)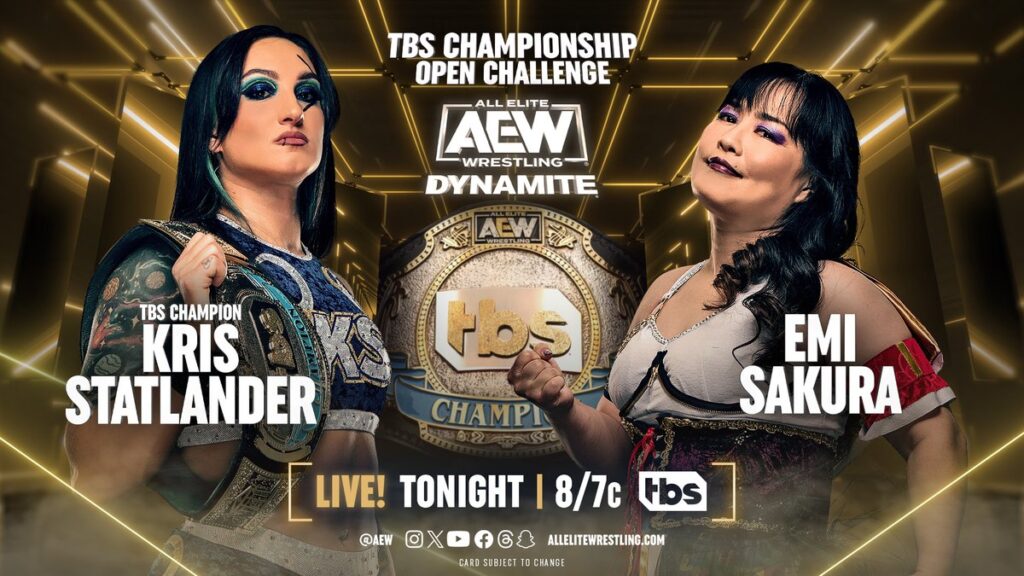 Almost four years removed from her last singles match on Dynamite, Emi Sakura finally returned on Wednesday, challenging Kris Statlander for the TBS Title. With a runtime of just over four minutes, this was a slightly controversial piece of Dynamite, and understandably so. AEW have established a standard in terms of match length and there are expectations for anything that's not an allocated squash. In addition, there is almost always just one match for the women's division on each television show.
As a result, fans quite fairly want the best for that match, especially with talent of this calibre. Thankfully, that talent was still very much on display here, producing arguably Wednesday's best match in under five minutes. Too often, AEW can be rather rigid with their runtimes when in reality, it's much more about the content than the length itself. The four minute TV match is a lost art in my view, once making up much of the programming in wrestling's commercial golden era.
Granted, I'm thankful that such an approach is no longer the norm, but there's still room for that variety. Even as an extreme example, this title tilt embodies that, operating with an urgency that every wrestling show could benefit from. Sakura wrestles with palpable desperation, immediately setting the tone and cutting through any limitations produced by her inconsistent usage. Instead, she virtually forces Indianapolis to react, pairing explosive offence with her always theatrical quirks.
Statlander quickly matches Sakura's output, bringing some physicality of her own, creating a bruising brawl that feels as though it could feasibly end at any moment. The audience instantly adjusts to that danger too, audibly biting on false finishes that come before even the three minute mark. They don't cheat anyone out of a real finish either, with Statlander's closing combination providing an emphatic conclusion. Better yet, that sequence is set up by Sakura's aforementioned theatrics, paying the price for her continued taunting.
Certainly, it's a match that could and probably should have gone longer, but the quality of this is a credit to both champion and challenger. They push a serious pace here and ensure that every moment counts, achieving more with their four minutes and change than many do with double that and more. Dynamite could benefit from more of these sprints though again, that's a separate adjustment to the women's division's existing woes.
That's an issue well beyond any single match, but I appreciated what Emi Sakura and Kris Statlander did with their time. This highlighted the value of variety in terms of length, separating itself from the pack and finding an unpredictably that wasn't present with the match graphic. There's room for AEW to be much more flexible in this department moving forward, as top talent can do an awful lot with this runtime, even if it should never be the norm. 
Kento Miyahara vs. Yuma Anzai (AJPW Giant Series)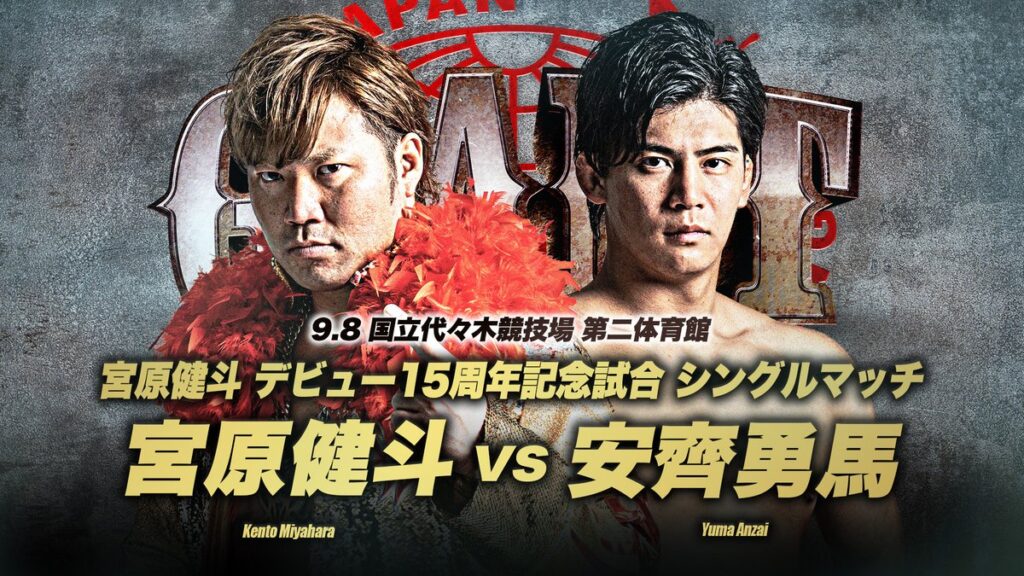 Since making his professional debut in September 2022, Yuma Anzai has earned rave reviews, swiftly announcing himself as a precocious talent. In recent weeks, he's been part of NOAH's N-1 Victory tournament, scoring two wins along the way. Earlier this year, Anzai had been a part of All Japan's Champion Carnival, going 3-4 after just six months or so as a pro. In both tournaments, Anzai was mostly limited to shorter matches, showing potential throughout.
His match with Go Shiozaki went beyond that formula though, going past twenty minutes for the match of Anzai's young career thus far. That changed on Friday though, as Anzai had his first singles match with Kento Miyahara. Both members of Zennichi Shin Jidai, Anzai and Miyahara have teamed up on occasion in recent months, previously being on opposite sides of those encounters. 2023 has been a special year for Miyahara, quietly building an almost undeniable case as Wrestler of the Year.
As you'd expect, it's a simple match, as the promotion's ace tests the territory's lead prospect. The people are chanting "Kento" at the bell, though he'll happily let them veer in the other direction from that point forward. After a tense feeling out process, Miyahara strikes on a presumed clean break, setting the tone and positioning Anzai as the bout's protagonist. He quickly makes the most of that room, scoring first with the match's initial uptick in pace.
In an instant, the people feel as though they're behind Anzai, encouraging the rookie as he almost surprises himself early. It doesn't take long for them to fight at ringside, serving as the usual setup for Miyahara's typically loud stomp-assisted headbutts. I've watched enough Miyahara to actively prepare for these blows and yet, almost always find myself rocked as they arrive. That salvo further cements Anzai as the underdog, fighting uphill and being battered for his troubles.
He eventually finds an answer, timing a beautiful belly to belly suplex for the match's first double down. Anzai's neatly staggered comeback follows, only for Miyahara to regain his grip on things in the blink of an eye, halting Anzai with an apron piledriver. Miyahara is so good at those sudden shifts, only needing a sliver of light to kick the door open. He visibly flips a switch in those instances, momentarily operating with even more urgency than usual.
He doesn't settle after that momentum shift either, suddenly seeking a swift finish rather than playing with fire by allowing Anzai to stay alive. He doesn't necessarily have a choice in the matter however, reaching another double down as Anzai finds a timely German suplex. I adore the contrast in their body language here, with Anzai appearing almost unsure of himself, noticeably finding confidence from his success. Opposite him, Miyahara's initial confidence quickly evolves to palpable frustration.
He takes that out with some (even more) vicious strikes late, threatening a referee stoppage only to be stunned by yet another comeback. In the dying moments, Anzai scores his most sustained flurry yet, almost closing the show but having that aforementioned door slammed shut in his face. Saved by the prospect's inexperience, Miyahara makes Anzai pay for waiting a moment too long, though only after a final show of defiance from the rookie first.
In a vacuum, it's a very good match. At just over eighteen minutes, they are able to explore this dynamic without stretching it too thin, mostly focusing on Anzai's emerging strengths. Obviously, he's generally following Miyahara's lead here, but Anzai embraces his role, each offensive burst plugged in to perfection. Honestly though, this match's value goes beyond that isolated enjoyment, feeling like the start of something potentially special, as All Japan's lead prospect makes magic with their ace.
This is the kind of story that could shape AJPW's coming years but for now, it's another triumph for Miyahara, who may very well be my current choice for Wrestler of the Year.
Josh Alexander vs. Steve Maclin (IMPACT Victory Road)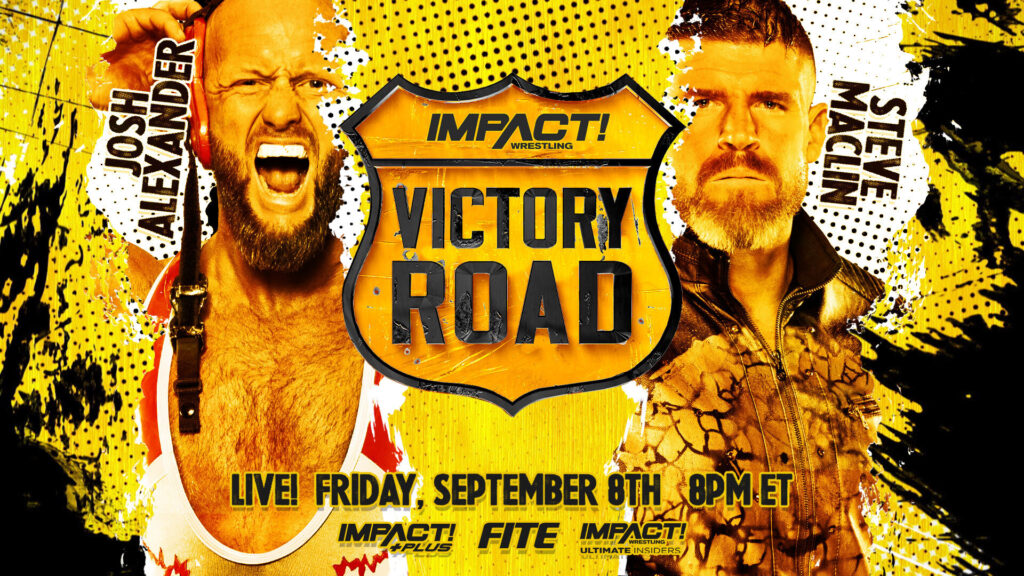 Earlier this year, Josh Alexander and Steve Maclin were set to meet, booked for a World Title tilt at IMPACT's Rebellion PPV. That match was built around an idea that Maclin had been studying Alexander for the past year, patiently waiting for his chance to capitalise and become champion. Unfortunately, those plans were halted by injury, as Alexander was forced to vacate his title due to a triceps tear. Maclin claimed the belt anyway, defeating KUSHIDA as Nick Aldis looked on at ringside.
Maclin wouldn't reach his seemingly inevitable defence against Aldis, instead being stunned by Alex Shelley, who turned back the Brit at Slammiversary. That night, Alexander returned, then beginning his climb back to the gold. They've started that tale in unique fashion however, with Alexander returning to action by dropping three straight tag bouts, even being pinned at Emergence. Regardless, this is his first singles match since March, finally doing the dance with Maclin.
Even as a non-title affair, this served as the main event, closing IMPACT's Victory Road special. That honour isn't lost on these two either, working with even more intensity than usual. This match has issues, particularly as they attempt to paint more elaborate pictures, but the effort on display keeps it comfortably afloat throughout. They really bring it here, packing a serious punch in terms of physicality, which defines the match's finest bursts.
They do opt for something more ambitious than that though, doing so to somewhat mixed results. Early on, it's a wonderful watch, finding a smooth main event pace yet still working with palpable intent. At one juncture, Maclin even snatches a headlock with some vigour, neatly building one layer on top of the last. It's a simple story in those opening moments, with Alexander outwrestling Maclin, who throws some knockout blows in response.
Alexander happily plays that game, producing some bruising exchanges as they fight around ringside. That allows for a rather natural transition to this match's natural form: an outright meathead match. I don't mean that as a pejorative either, the meathead match is a treasured piece of pro wrestling greatness. They capture that genre rather well at times too, including a virtual brainbuster on the apron from Alexander. Immediately afterwards though, they get to work on a central theme.
Maclin cuts Alexander off by targeting his prior arm injury, ruthlessly going to work. The announcers do a fabulous job in preparing you for this tactic, also noting Maclin's recent groin injury. Maclin isn't far behind either, producing a targeted heat segment that felt a tier or two above what I'd seen from him in that regard. Alexander is less impressive on the receiving end however, selling with striking inconsistency. It's certainly not all bad, it just ranges from absent to pivotal without any bridge between.
Maclin chips away nicely regardless, sprinkling in some bombs to ensure that this chunk feels connected to what came beforehand. Eventually, Alexander turns the tide with ten consecutive German suplexes, barely stopping for a grimace along the way. Thankfully, Maclin does respond by returning to the left arm, though he does so immediately after the tenth suplex, doing some damage of his own. He also hits a dive mere seconds later, further erasing Alexander's prior comeback.
I don't mean to be snarky, Alexander's effort is central to this match's quality, and he's often willing his stuff beyond IMPACT's usual limitations. With that being said, it almost feels wasteful to see such an endeavour prove so inconsequential. For better and worse, it's very Kurt Angle in that regard, the TNA variant specifically. I appreciate the output, just think it could be paired with a touch more attention to detail. Either way, Maclin remains focused on the arm and again, there's some fabulous stuff here.
At one point, Alexander collapses on an up and over, unable to complete the move with his injured arm. Great idea and even better execution. It's not an isolated offering either, as he even adjusts his comeback slightly, pushing Maclin off with his right arm rather than using a traditional Irish whip. In the match's dying moments, he even pays the price for blocking a strike with his bad arm which again, shows the thought put into some of these pieces.
Speaking of such, Maclin's match unravels as Alexander targets his aforementioned groin injury, which is sold remarkably at first. Admittedly, it blurs into the background slightly from there, but is central to the finish at least. At core though, this is about the thudding shootout that connects these bigger ideas to one another, including some outright fireworks late. That includes Alexander catching Maclin's dive, launching him with a belly to belly suplex in a single motion.
On sheer output, it feels like a genuine war of attrition in those final exchanges, only building upon that initial physicality. It's a very good match that shows flashes of greatness, ultimately falling slightly short in that regard. Honestly, this likely comes closer to that level as a fifteen minute slugfest, as that match already probably exists within this slightly extended cut. Instead, they opted to utilise their existing injuries, producing highs and lows along the way.
I don't fault them for attempting a more grand match, especially as they certainly don't fail by any means. It did complicate their dynamic slightly though, requiring a consistency that didn't quite come together on this occasion. Even still, a very good main event that's worth your time on physicality alone. Warts and all, they clobber each other throughout, making for a very watchable affair.
Chris Brookes vs. Shigehiro Irie (DDT Big Bang)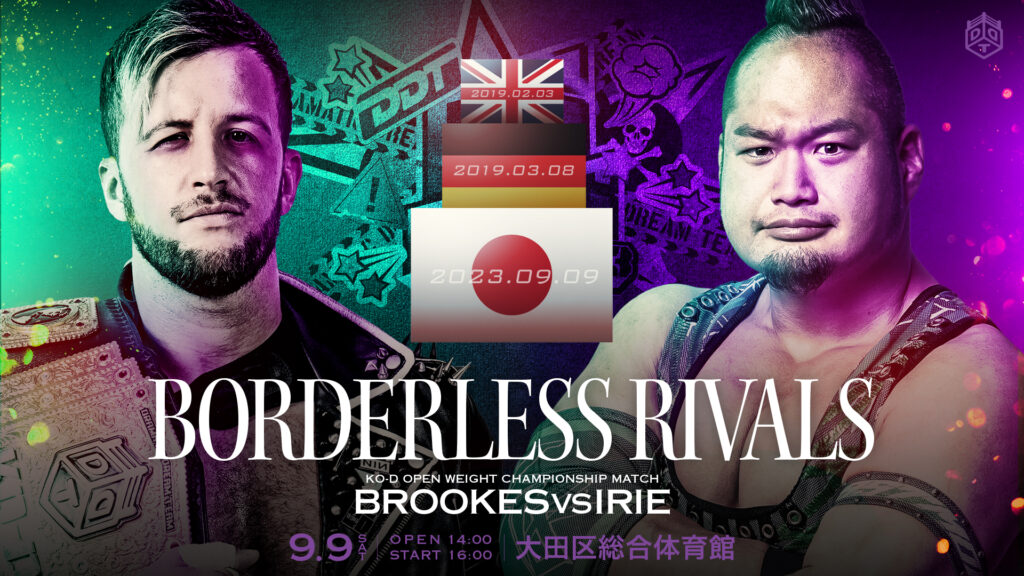 In July, Chris Brookes became DDT's top titleholder, defeating Yuji Hino for his KO-D Openweight crown. That feat felt earned after Brookes' King of DDT campaign too, including a spectacular final opposite the superb Kazusada Higuchi. Now, just under two months removed from that title win, Brookes makes his first defence, meeting Shigehiro Irie. Appearing in just about every promotion with a wrestling ring, Irie is a wrestler that I seldom seek out, yet almost always enjoy.
His work travels wonderfully well in that regard, often making the most of settings that are seldom for me. Irie is usually a treat regardless, frequently providing shows with a compact, meaty addition to their undercard. This is something different however, as he and Brookes combine for a main event epic. Billed as "borderless rivals," this served as a delayed rubber match for Brookes and Irie's 2019 meetings, trading wins in RevPro and wXw respectively.
While the work is good throughout, it takes them a moment to find their groove here for my money, sharing a traditional opening regardless. If nothing else, it's physical from the outset, which quickly favours Irie, soaking up some heavy chops but muscling Brookes around before long. After just a few minutes, Brookes is forced to retaliate with an extended comeback, surviving after Irie threatens to end his reign surprisingly early.
Even after his comeback though, Brookes feels as though he's drowning slightly, wearing the initial action in a way that almost feels jarring. He hadn't been without his moments in those opening exchanges and they were still very much in that portion, which made Brookes' selling slightly unusual. In truth, it's a mere set up for Brookes' big table piledriver, effectively levelling things up after Irie's initial success. First though, they share an extended walk and brawl or in this case: walk, then brawl.
That setup takes the edge off things a touch, though the match quickly improves afterwards. Now working from neutral, they find their groove in emphatic fashion. With both men hurt, they share a fatigued shootout that earns palpable drama, believably positioning Irie as unable to capitalise as he had previously. As a result, Brookes is able to hang in there with more success, not feeling out of place in a match that mostly trends in Irie's direction stylistically.
That element isn't totally lost either, with Irie mostly remaining a step ahead, allowing Brookes' to sell effectively in response. Along the way, they share some wonderfully fiery exchanges, with more expansive offence emerging in the process. Brookes is visibly chipping away throughout, with Irie slowly but surely wearing the match himself, particularly after the champion secures an extended submission. Irie still has some staggering bursts though, often startling those in attendance as much as Brookes, especially late.
To his credit, Brookes really brings it here too, ensuring that his offence feels as though it very much belongs, which is no mean feat opposite Irie. Speaking of such, the challenger lands a sickening headbutt in the closing stretch, which may be the match's absolute peak. They probably go a touch beyond that natural crescendo, though the finish itself is worth the wait, with Brookes landing a headbutt of his own to turn the tide.
That embodies the overarching story rather well, with Brookes rising to the occasion for his first defence, becoming a worthy champion in the process. While they jump the gun slightly in that opening portion, he winds up feeling in genuine jeopardy here too, believably hanging on late. I didn't love the first act here but the rest is terrific, featuring a quite extraordinary effort from Irie. Brookes is no mere passenger either, thriving in a match that earlier this year, I wouldn't have associated him with.
Even with some relative roughness around the edges, there's an awful lot to like here, as Brookes builds on his recent momentum with yet another hit. Great way to start Brookes' reign, a worthy title tilt in any territory.
Darby Allin vs. Roderick Strong (AEW Collision)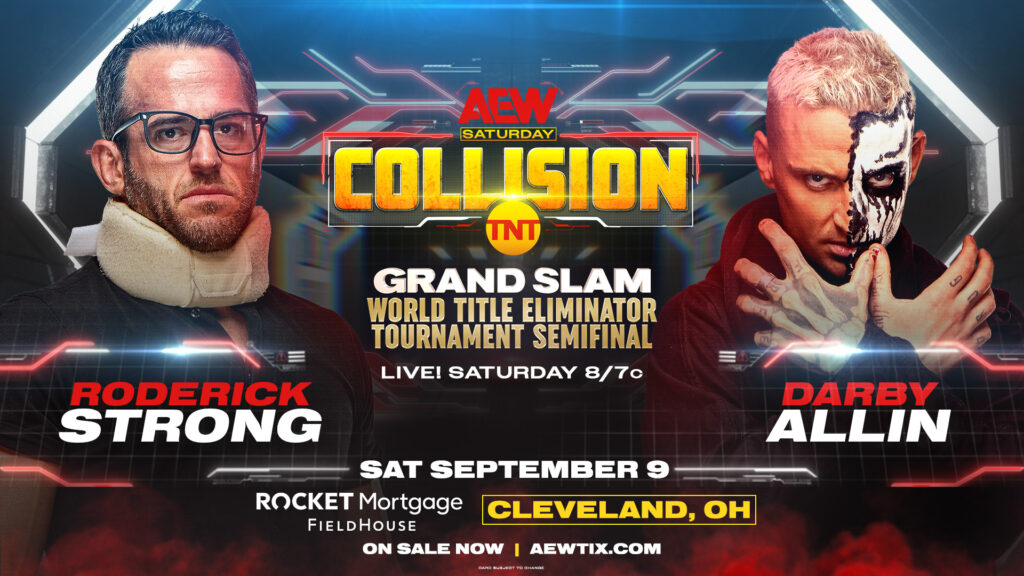 After earning attention with his rather theatrical frustration in recent months, Roderick Strong is finally wrestling again. In AEW, it had only been a few months since his last match but after so long away from the ring previously, that felt like a lifetime. Even still, Strong had made strides in his time on the sidelines, embracing his role and maximising the weekly television time. With that puzzle piece now in place, he can return to doing what he does best: breaking backs.
On Wednesday, Strong returned with a win, defeating Trent Beretta in the Grand Slam Eliminator Tournament Quarter Final. Later that night, Darby Allin closed Dynamite with a victory of his own, submitting Nick Wayne to set the stage for this semi-final clash. Neither of those matches were exactly home runs for my money, with the first struggling for heat while the latter just never quite found its groove. Even still, this particular matchup is just too perfect to do anything but deliver.
In December 2018, these two met in EVOLVE, sharing their only interaction prior to Collision. Regardless, it's a natural dynamic, with Allin serving as wrestling's finest crash test dummy against an offensive juggernaut in Strong. That combination was only assisted by Saturday's scenario also, with Luchasaurus attacking Allin before the bell, further cementing his role as the bout's underdog. That was important as while Strong can wrestle his way to that position, it's not something that his prior usage would indicate.
As a result, that pre-match addition only made their night easier, firmly positioning this to succeed. After teasing a forfeit, Allin stumbles his way to the ring, walking into an absolute storm as Strong capitalises. He immediately swarms Allin, who responds with an early flash of life, desperately resetting things. That window closes as quickly as it opened however, with Strong cutting Allin off and going to work as just about only he can.
This isn't a matchup about innovation or anything complex, it's a far simpler equation. This is a pairing of two pros who have perfected their respective role. Allin is probably the best in-ring babyface in the non-Rey Mysterio division, while Strong is an historically great heel. The former's bumping is obvious and rightly steals the headlines, but he's perfect in every department. Allin is always fighting, battling uphill with hope spots and selling in-between to boot.
Strong feels actively inspired by those retorts, ramping up the nastiness along the way. There is such a spite to Strong's work in control, a palpable passion for punishment. Again, that's especially at home against Allin, a wrestler who seems to relish that very same punishment. Beyond those complimentary skill-sets, these two are also demons in terms of pace. They appear to be outright testing each other in that regard here, barely leaving an inch of room for one another.
As most of Allin's best matches do, this borders on uncomfortable to watch at times, with Strong embracing his chance to play human highlight reel. It's a superb match, one of the best in Collision's short but eventful history. This is an example of maximising a simple recipe rather than adding unnecessary ingredients, though some of the late drama with AR Fox and Nick Wayne does threaten to fill that role. It only barely takes the edge off their finish though and by that point, the work is already done.
This is elite professional wrestling, and even on a good week of AEW programming, felt in an in-ring tier of its own. Just world class TV action, it doesn't really get much better than this, fifteen phenomenal minutes from two super workers.