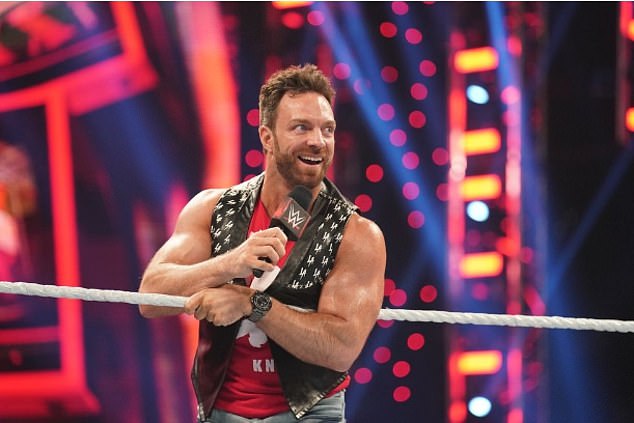 We now have an update on the rumoured contract extension talks between LA Knight and WWE.
Last week, PWInsider reported that WWE's current top merchandise mover, LA Knight, is currently negotiating a new long-term contract with the promotion, with WWE having been waiting for said talks to progress before kickstarting the push many had been waiting for.
Fightful Select are now reporting, however, that despite a deal being on the table, the two parties are currently far apart on the financial side of things, with WWE said to be well aware of this.
"WWE sources and others have indicated that a deal is on the table for LA Knight, and they have been engaged in contract extension talks. However, the deal is nowhere near done, the two sides are very far apart on money. Now there is the possibility that maybe tonight, tomorrow or a month from now, or three months from now, or even a year from now, they get on the same page with money. But as far as I understand they were very very far apart, and WWE sources were well aware of this."

-Fightful
Sapp then touched on the report of WWE holding out for Knight's contract situation to be locked in before commencing with his push, revealing that one WWE source noted to him that this isn't necessarily the case, pointing towards heavily pushed stars who's contracts expire before Knight's as evidence of this.
It was also then revealed that Knight's current WWE deal is set to run until early 2025, further casting doubt over the rumours of WWE hoping to lock him down before pulling the trigger on his push.
"There's also the rumour that the big push for LA Knight was held off until they hammered out this deal. Now, while WWE does wanna get him nailed down to a 5 year deal, he's got well over a year left on his deal already. In fact, WWE source even said 'that doesn't necessarily match up because we've got a ton of people up way before him that are getting big pushes in the company.' Not only is there over a year left on the deal, I'm told the deal goes into 2025 even, so LA Knight's deal is nowhere near being up and they have been engaged in some talks, or at least have been as of a month ago. I had heard about WWE and LA Knight engaging in some conversations SummerSlam Weekend, and he's doing great merch sales and thats a big reason for the discussions of a new contract, because his contract is certainly below what a guy of his caliber, and a guy that is over as he is, and a guy that is selling merch like him should be making. I can tell you that WWE has accelerated the amount of LA Knight merch they bring to shows as well to reflect how over he is, but I was told adamantly that the push doesn't have anything to do with the new deal because he is inked until at least the start of 2025, maybe even a little bit beyond that. But they are talking about a new deal, it's just not like imminently signed or anything like that. The terms of it are accurate, 5 year extension is what I'm told."

-Fightful
Finally, Sapp noted that it's currently unclear as to whether Knight's proposed contract extension would see time added on to his current deal or whether the new contract would erase his previous deal.
"Now, also worth noting, I don't know if this would be in addition to the time he already has or if it would completely erase the deal he has now, because that happens a lot."

-Fightful
Knight currently finds himself embroiled in a feud with both Austin Theory and Grayson Waller, and given the most recent outing between Knight and Theory, many fans suspect that a tag team match, with Knight aligning with John Cena, could be on the cards.
As always, we'll aim to provide any further updates on LA Knight's ongoing contract negotiations as soon as we hear more.
If you use any of the quotes above, please credit the original source with a h/t and link back to WrestlePurists.com for the transcription.