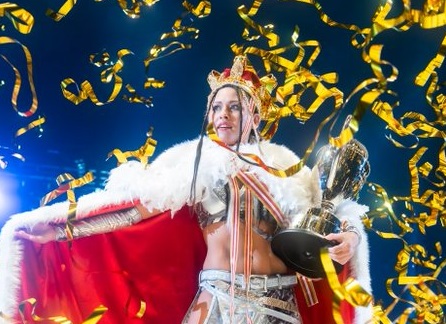 On the 29th of December of last year, Stardom held their final PPV event of the year, Dream Queendom, from Ryōgoku Kokugikan. The card was main-evented by Utami Hayashishita defending her World of Stardom Championship against that year's 5 Star Grand Prix winner Syuri. Utami had held the title for 409 days up until this point, however, all great title reigns must eventually come to an end, and on this night last year, it was Donna Del Mondo's Syuri who etched her name into the history books, capturing the Red Belt and declaring Stardom to be 'Syuri's World.'
For over half a year up until this point, Syuri and Utami appeared to be on a collision course, with fans knowing that it would only be a matter of time before the former Pancrase Women's Strawweight Champion finally got her hands on the gold. As the reigning champion, Syuri has defeated all comers, somehow topping her immense 2021 run of form and firmly cementing herself in the category of 2022's Wrestler of the Year. Despite this, however, even before Syuri's reign began back in December of last year, fans of World Wonder Ring Stardom already had one eye on the future, as the 33-year-old's eventual successor appeared destined to be such from the very start.
Giulia began her pro-wrestling career in Ice Ribbon, making her debut in 2017 in a tag-team bout alongside the legendary Takako Inoue in a losing effort to Nao Date and Satsuki Totoro. In 2018, Giulia would be named the winner of Ice Ribbon's "New Face" award, essentially the company's equivalent of Rookie of the Year, and it was clear that Ice Ribbon had big plans for her moving forward. Ultimately, however, Giulia's Ice Ribbon career would come to a sudden end shrouded in controversy, as on October 14th, 2019, she announced via Twitter that she would be leaving the promotion. Just two hours later, Giulia showed up in Stardom, sending the Joshi wrestling community into a frenzy. To make matters worse, Ice Ribbon claimed that Giulia was still under contract at the time, releasing a statement declaring that no formal resignation papers had been handed in, and thus they were looking into countermeasures. In response, Stardom claimed that they didn't know anything about the situation regarding Giulia's resignation and apologised for trying to sign the former International Ribbon Tag Team Champion whilst she was still under contract with a rival promotion.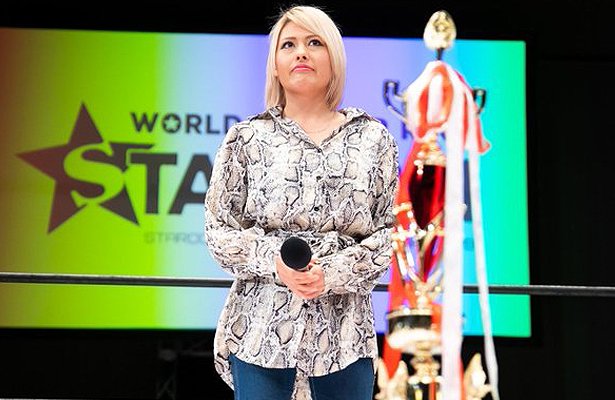 On December 8th, Giulia made her official Stardom debut, defeating Hazuki in a match that would establish the company's latest signee as an immediate threat to the status quo. At the beginning of 2020, Giulia announced the formation of Donna Del Mondo, recruiting JTO's Maika and former UFC fighter Syuri as the inaugural members. Natsupoi and Himeka would soon follow suit, and the unit would go on to become one of, if not the, most dominant faction in Stardom history. In March of that year, Giulia was crowned Stardom's Cinderella Tournament winner after defeating Natsuko Tora in the finals. As a result, Giulia would challenge for the vacant Wonder of Stardom Championship on July 26th at Stardom Cinderella Summer in Tokyo, defeating Tam Nakano to capture her first taste of singles gold in her career. Giulia wasn't the only member of DDM to hold singles gold in that year, as Syuri would capture the SWA World Championship, further adding to the stable's success. On December 20th, the pair would face off in a title versus title match, ultimately ending in a draw in what would be just a small glimpse at what the future held for both women, who unknowingly were already walking down a path that would lead them to where we are today.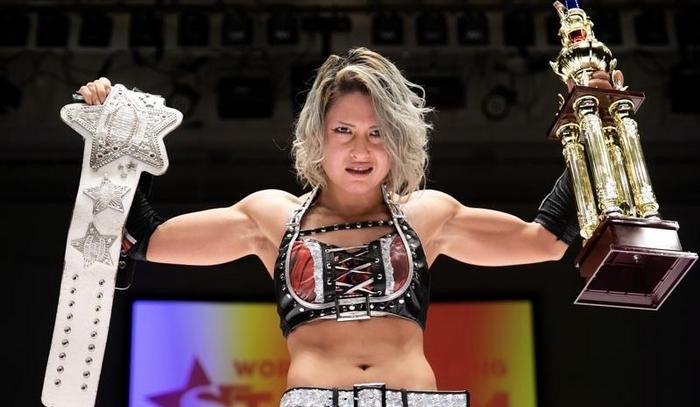 Heading into 2021, Giulia would once again find herself stood across the ring from Tam Nakano with the White Belt on the line, although the stakes were even higher this time around, as the personal nature of the pair's feud led to both competitors wagering their hair. On March 3rd at All Star Dream Cinderella, Giulia lost both her title and her hair to the Cosmic Angels leader, handing her the most humiliating loss of her career up to this point. This crushing defeat would force Giulia to enter the next phase of her Stardom career. Sporting her shaved head, a cap, and cargo pants, Giulia (who in this era would be referred to by fans as G.I. Giulia due to the new look she sported) set her sights on tag-team gold, teaming with her stablemate Syuri. At that time, the Goddess of Stardom Championships were held by MaiHime (Maika & Himeka), and thus a civil war was on the horizon should Giulia desire the gold for herself. The match took place on April 4th at Stardom's Yokohama Dream Cinderella event, with Giulia and Syuri emerging victorious after a hellacious battle between the Donna Del Mondo members. The duo would later go on to name themselves "Alto Livello Kabaliwan", often shortened to ALK, translating to High-Level Madness in a combination of Italian and Tagalog, embracing each member's heritage. The duo would reign as Stardom's top tag team for the remainder of the year, always living up to their self-given title with their high-energy entrance routines and phenomenal in-ring skills. However, as many fans suspected, these two stars would eventually collide, leaving destruction in their wake.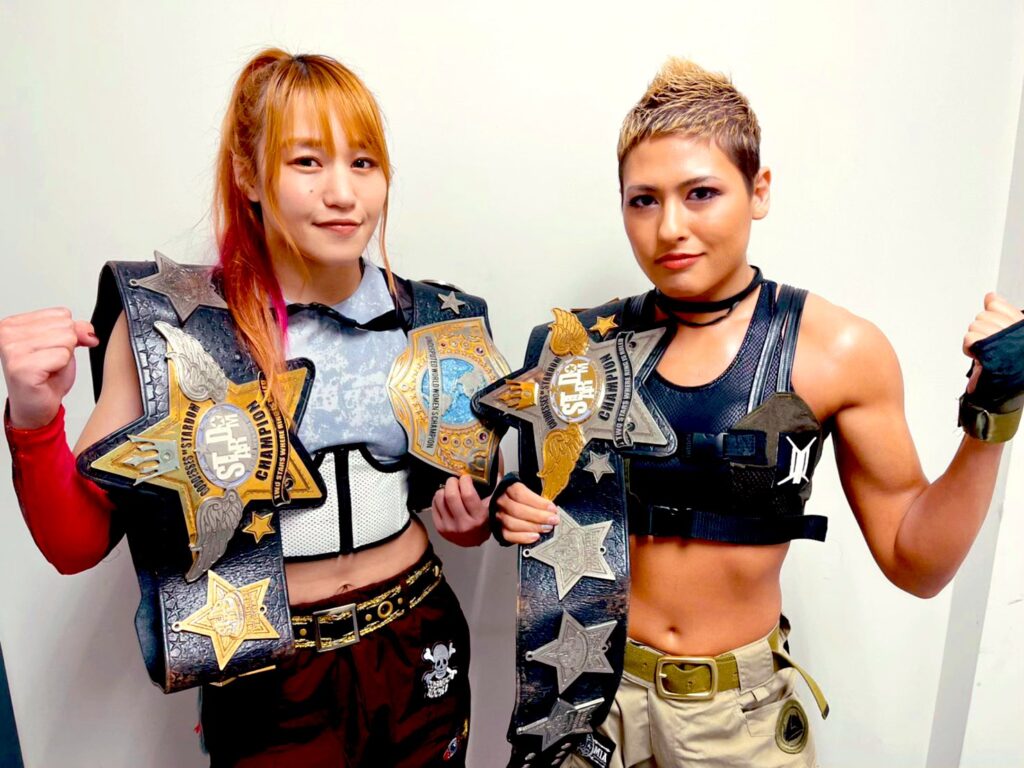 As previously mentioned, Syuri captured the World of Stardom Championship on December 29th, 2021, reaching the pinnacle of the promotion before her faction's leader. Whilst initially Giulia appeared proud of her tag-team partner for finally achieving her dreams of becoming Stardom's top champion, it wasn't long before her true colours began to show, as jealousy and a desire to be number one caused her to grow dissatisfied with the current state of affairs. At Nagoya Supreme Fight on January 29th, 2022, Giulia and Stardom's Icon Mayu Iwatani battled it out to determine the next number one contender to Syuri's title. Both stars refused to give in, resulting in a time-limit draw, and therefore it was decided that both Giulia and Mayu would face Syuri for the title at Stardom World Climax in Ryōgoku Kokugikan on Night 1 and 2 respectively. Ahead of the bout, Giulia made it clear to Syuri that she wasn't sure if the pair would emerge from their title match with their friendship intact, and as a result, ALK teamed together for the final time five days before their Red Belt showdown set for March 26th. Had Syuri's challenger been anyone but Giulia, the result would've been a forgone conclusion, however due to the nature of the rivalry between the pair, and the expectation of the fans that Giulia would eventually be the one to dethrone her former ally, many considered Syuri's reign to be in jeopardy. Ultimately the champion retained following a brutal bout that took both women to their limits, although it would be the post-match promo that would grab the headlines that day, as Syuri announced that she was leaving Donna Del Mondo to walk her own path, which eventually materialised as her new faction, God's Eye.
Following Syuri's departure, MIRAI, who joined Donna Del Mondo alongside Ice Ribbon alumni Thekla earlier in the year, decided to jump ship to God's Eye, dealing another crushing blow to Giulia's unit that once appeared indestructible. Throughout the summer, DDM would be met with even further trials and tribulations, as Giulia became the target of Prominence, a freelance unit harbouring a hatred towards Giulia due to the nature of her Ice Ribbon departure in 2019. The two sides would do battle in several multi-woman matches, some of which taking place under Prominence's favoured hardcore rules, however, although the rivalry between the two sides appears far from over, with Giulia and Suzu Suzuki in particular seeming destined to do battle again in the future, championship aspirations would ultimately become DDM's leader's sole focus once again, as the 5 Star Grand Prix rolled around. In the previous year's edition of the tournament, Giulia was forced to pull out of the proceedings due to injury, and thus this year she was out for redemption and glory. A poor start would see Giulia regrettably lose to both Hazuki and MIRAI, forcing the 'Dangerous Queen' into an uphill battle from the start, although it wouldn't be long before her form picked up. Giulia would dominate the remainder of the tournament, only losing once more to Momo Watanabe, a finalist of last year's 5 Star Grand Prix that saw Syuri emerge victorious. On the final day, Giulia and her arch-nemesis Suzu Suzuki battled it out to a draw, and thus the points dictated that Giulia had won her block, though the crown was far from hers yet. The opposing block was won by Tam Nakano, yet another of the 28-year-old's long-time adversaries. The pair had gone to war with each other almost too many times to count, although none had ever felt quite as important as this match did for both women.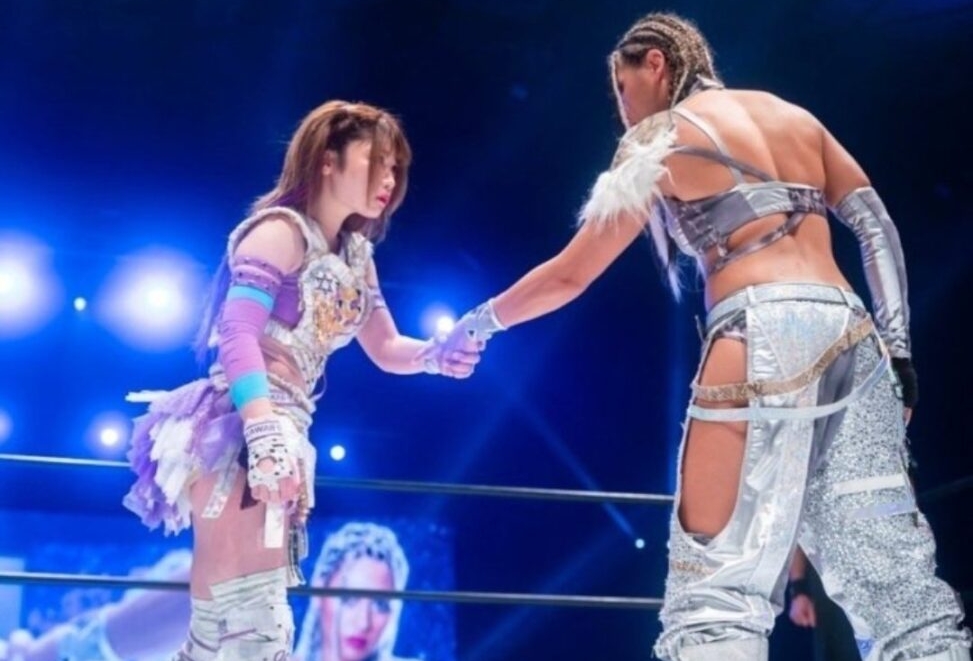 Nakano was on one hell of a run herself, building up her faction from the smallest and weakest across the promotion into a force to be reckoned with, one member of said faction being Natsupoi, a former DDM member who chose to walk alongside Tam rather than tail behind Giulia for the rest of her career. The pair's hatred for one another only heightened the tension, and once the bell rang, they more than delivered. The bout was hailed by many as a Match of the Year contender, and once the smoke cleared, it was Giulia who finally stood tall, thus she had a date with destiny set with Syuri for the World of Stardom Championship. Shortly after the conclusion of the tournament, Giulia announced that she'd be making her challenge for the Red Belt on December 29th in the main event of Stardom Dream Queendom at Ryōgoku Kokugikan. The date couldn't possibly be more significant, as it'll mark one whole year of Syuri as champion, a run that has undoubtedly been one of the greatest title reigns in Stardom history. As Stardom's final PPV event of the year, an overriding theme of things coming to an end lingers around the event, no match striking this chord more than the main event, which seems destined to be Giulia's crowning moment that fans have been waiting for since her arrival in 2019. For Syuri, it'll be the chance to cap off an unfathomably strong year with a victory over her former comrade, whilst for Giulia, the stars feel aligned for her to finally reach the top of the mountain.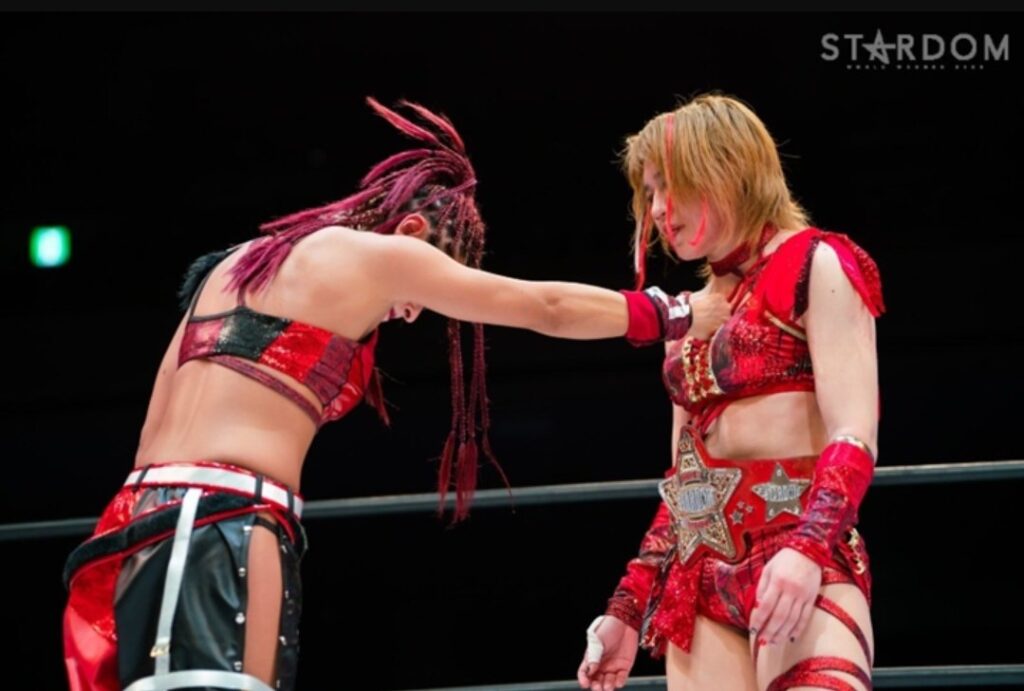 2023 is almost certain to be the year of Giulia. Her quality has always shone through to those that love, love, love Giulia, however that quality is finally about to become undeniable. On December 29th, Syuri's World will end, and the reign of a new 'Dangerous Queen' will begin. After that, who knows, a certain 'Boss' may decide to step up to the plate, Tam Nakano may seek vengeance, or maybe even Suzu Suzuki re-emerges as the biggest threat to Donna Del Mondo's leader. Regardless of what comes next, the crowning moment itself will be glorious, and one you definitely won't want to miss.