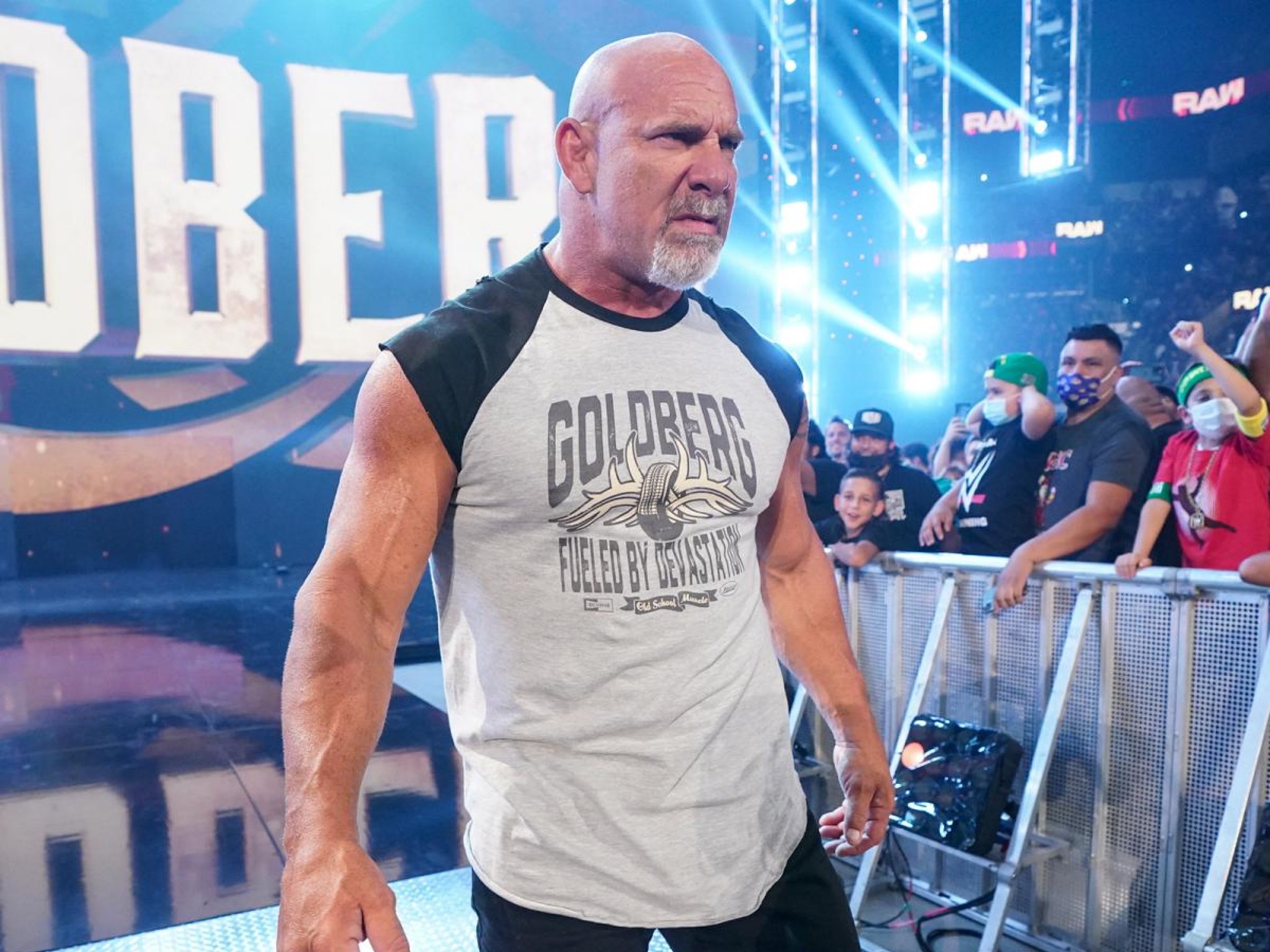 On March 20th, Fightful Select reported that Bill Goldberg's contract with WWE had expired towards the end of last year, and thus the WWE Hall of Famer is now a free agent. Following the announcement, fans have been speculating about the potential for the former Universal Champion to join AEW, with Tony Khan himself noting that he was paying attention to the legend's free agent status.
During a recent interview with 93.7 The Ticket, Goldberg was asked to address the rumours surrounding his status in pro wrestling, prompting the WCW legend to reveal that WWE not giving him an official retirement match led to his exit. Goldberg also noted that he's currently leaning towards promoting his own four city world tour in order to write the end to his own career.
"I'll stop the rumor mill right now. The reason for these rumors is because Vince McMahon and I had a handshake understanding that after the Roman Reigns match, I would have a proper retirement match. That hasn't come to fruition to them, therefore… You know, nobody puts a stamp on my career. Nobody tells me when I'm done, period, end of story. When somebody tells me that, I kinda like to fight against it [laughs]. I like to do things my own way and I go out on my own way. I certainly don't go out, you know, under Roman Reigns three weeks after I've had COVID and agreed to a match. If I go on a world tour and promote it myself, that's a possibility. Hey, I'm a businessman and I'm fortunately in the position where I firmly believe that I can still make it happen. At the end of the day, like I said, I do believe that my character deserves a proper sendoff and until that happens, I don't believe I'm hanging them up. Anything and everything is an option and I'm very much so leaning towards promoting it myself and doing a four city world tour. Let the rumor mill start up after that."

-Goldberg
Goldberg's final match for WWE came at Elimination Chamber in Saudi Arabia in February of last year, losing to the current Undisputed WWE Universal Champion Roman Reigns.
As always, we'll aim to provide any further updates on Goldberg's next move as soon as we hear more.
H/T to Fightful for the transcription.