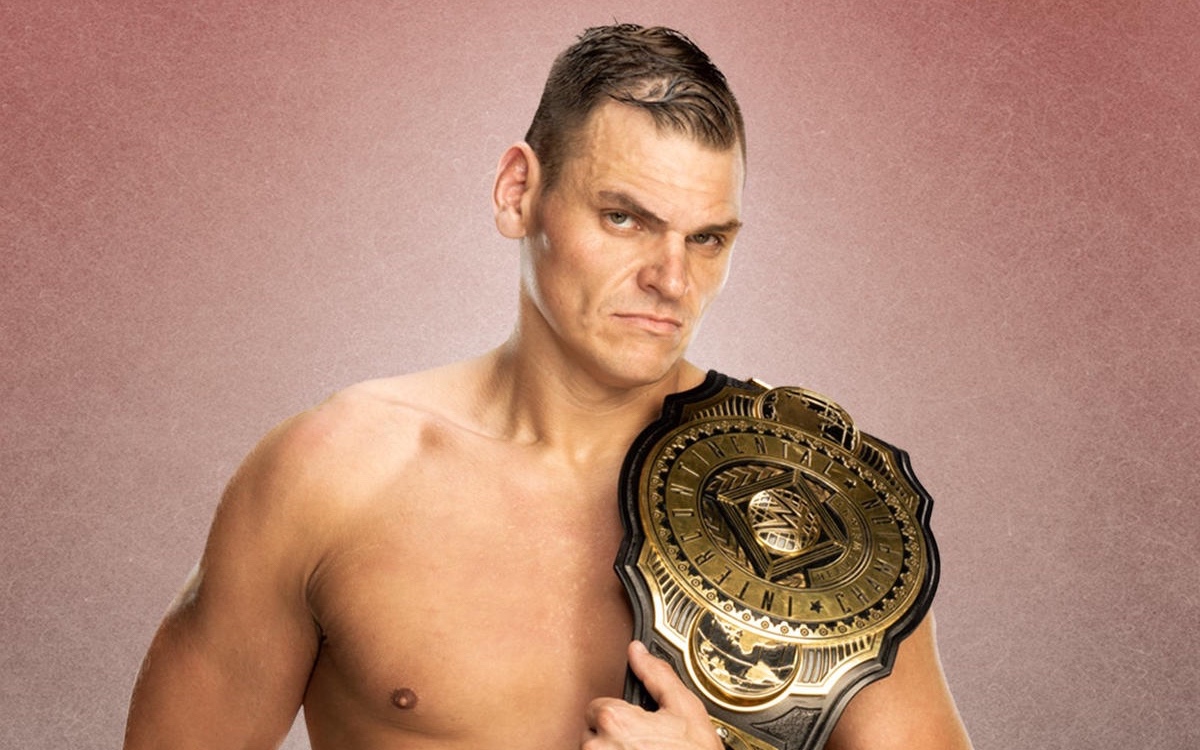 GUNTHER. THE RING GENERAL, GUNTHER. His theme song bellows his name before booming music takes over and accompanies him to the ring. The six foot three Austrian man could intimidate any man on the planet with his sheer size. Gunther has had some truly insane matches in his career and there's no one quite like him in wrestling right now.
His arms are like clubs and his feet like logs so each time he strikes, it crushes his opponent. Though, we all know that he has one strike more powerful than the rest. The Chop. The sound of Gunther's hammer of a hand crashing into someone's chest during one of his infamous chops can be heard for miles. Opponents crumble when hit with the blow and it's part of what made Gunther, fka WALTER, so popular. He took a move which was regularly repeated in other matches and made it an attraction.
I personally didn't see any of WALTER's work on the independents until he got to NXT UK, but, I'd heard about his chop. In passing conversation with some friends, I'd usually hear the name WALTER with people talking about just how scary this one move was. So, when I saw him debut and stand face to face with Pete Dunne, I was excited. Yet, what impressed me most when I first got a proper look at WALTER was the way he carried himself. Of course, I now know that he was coming off the back of 'Ringkampf', a group who believe that the ring is sacred, but at the time his respectful demeanour contrasting with his destructive style really caught my eye.

It wasn't long before WALTER won the NXT UK Championship. Having debuted on January 12, 2019, it was April 5 that he won the title. He defeated then champion Pete Dunne at NXT TakeOver: New York. An iconic reign began in which WALTER kept hold of the championship for a record 870 days. You may need to read that number again in order to truly take in just how long that period of time is. He didn't lose the title until NXT TakeOver 36 on August 22, 2021, just weeks before NXT would undergo drastic changes. He was a staple of NXT UK as well as his fair share of classic on NXT in the U.S.
I've heard some people call WALTER a 'perfect' wrestler, he had the look, the size, the ability, he just felt like he belonged. So, why would you make any changes to someone who could be considered 'perfect' for their role? Well, to bring up the elephant in the room, they did. They changed him by branding him as 'Gunther'. This was met with some very understandable criticism online. This ruined him for me for a good few months. I tried to think but I didn't understand why you would change any part of the presentation that 'WALTER' already had. Not only that, it was rumoured that the Austrian was headed for WWE's main roster soon and, given that he had already undergone a name change, it's no surprise that fans were starting to worry about what 'WALTER' might become once Raw and SmackDown got their hands on him.

WWE brought him up alongside Marcel Barthel (now known as Ludwig Kaiser) which was only two-thirds of NXT's dominating group 'Imperium'. Not only had the group lost a member, but they were positioned as the generic foreign heels that the company have always had. On the surface, this wasn't an ideal start for Gunther and Kaiser but they persisted and made it work. That's because the in-ring work still represented someone who was unstoppable. Kaiser announced the arrival of the 'Ring General' each week and watched from the sidelines in a tight red uniform as Gunther would squash his opponent. WWE were telling its audience that it would take a lot to take down this man and anyone who tried would get swatted away. So, naturally it wasn't long before gold was in sight yet again.

Ricochet was the current Intercontinental Champion and in many ways a perfect opponent for Gunther. He was small and could easily play the part of underdog but also put his all into selling some of the Austrian's most powerful offence. On the June 10 edition of SmackDown, Gunther got his shot and took the title. He was all business and winning was all that mattered. To him, the championship was an absolute symbol of excellence.
That winning spirit had to be repeated by Kaiser. In what made for uncomfortable viewing, Gunther started to chop Kaiser whenever he lost a match as punishment. This set the standard high and showed that he would accept nothing but perfection for his legacy.

Gunther knows how to hit people HARD, I think we've established this by now. You know who else loves to do that? Sheamus. That's why, when it was confirmed that the two would fight over the Intercontinental Title at Clash At The Castle, fans knew that the first UK pay-per-view in 30 years was about to host something special. Sheamus is as pale as they come, which made some people wince at the idea of what his chest might look like after even just one or two of Gunther's chops. In truth, the two absolutely battered each other in an epic encounter. In fact, the match earned the full five star award from Dave Meltzer who labelled it one of the best in WWE history. The striking was stiff and any mat wrestling went out the window early on as the two just looked to bludgeon each other as quickly as possible. It was where the WWE audience really got to see just what this man was all about and the future is exciting.
Though, where we go from here is unknown. We'll probably see Sheamus and Gunther mix it up again very soon, and I don't think anyone is complaining about that idea, but going forward there are many options. We could keep the Intercontinental Title on him and really make his reign with the title an all-timer. It could span a period of time similar to his NXT UK Championship run and he could run through most of the WWE's biggest and best performers, or, we move him up. The alternative to a long mid-card spell is him realising there's something bigger out there. I genuinely believe that Gunther on his current trajectory could be built up enough to challenge Roman Reigns for the Undisputed Titles somewhere down the road and, if he ever gets those titles, good luck taking them off him.
It's unclear what's going to happen with Roman going forward but one thing I do know is that the future is bright for Gunther. As previously mentioned, many thought he wouldn't succeed on the main roster, but it's gone so well that I could see WrestleMania main events in his future. Unless they drop the ball, the WWE has a long-term attraction on its hands.