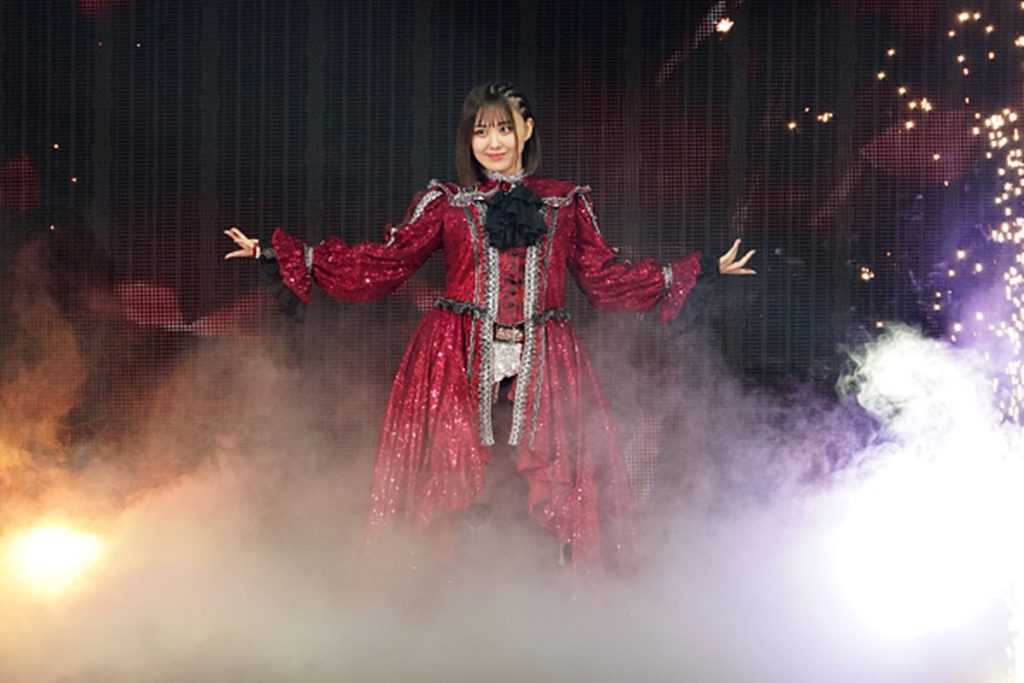 On April 23rd at the Yokohama Arena, World Wonder Ring Stardom presented All Star Grand Queendom, a star-studded show that the promotion was billing as the biggest show in their history. The card featured a plethora of title matches, including a bout many had long hailed as a dream match as Mercedes Mone put her IWGP Women's Championship on the line against Stardom's Icon, Mayu Iwatani. Stardom's own top titles were also on the line, as Mina Shirakawa finally bested Saya Kamitani for the Wonder of Stardom Championship, whilst in the main event, Tam Nakano shockingly defeated Giulia to become the 16th World of Stardom Champion, closing out the latest chapter in what is undoubtedly the company's greatest feud to date. Despite all of this, no match brought with it as many emotions as Himeka vs. Maika, a final showdown between two tag team partners in what would be the former's retirement bout. Before I break down the match itself, let's take a look back at the career of a performer who, whilst she ultimately never reached the pinnacle of the industry, left a lasting impression on everyone who came across her work, and one that I, and many fans alike, will miss dearly as she sets off into the next chapter of her life.
Prior to beginning her career as a pro wrestler, Himeka Arita was a member of the idol group THROUGH SKILLS. The group was far from your typical idol group however, as they sought to incorporate hurtful words into their act due to previous negative experiences with online trolls, with the idea being that embracing these words would make them impervious to these verbal attacks. Due to her height (around 171cm/5'7"), Himeka's word of choice was "jumbo", and thus fans in attendance at THROUGH SKILLS' performances would frequently shout the word at the idol who towered over her peers. Her work as an idol would lead to a number of performances inside the ring of All Japan Pro Wrestling through a partnership between the group and the historic Puroresu promotion, a turn of events that ultimately set her on the path to making the squared circle her home. Many of the group's performers would become fans of the sport during their AJPW appearances, with Himeka in particular being enamoured by the action that was unfolding before her eyes.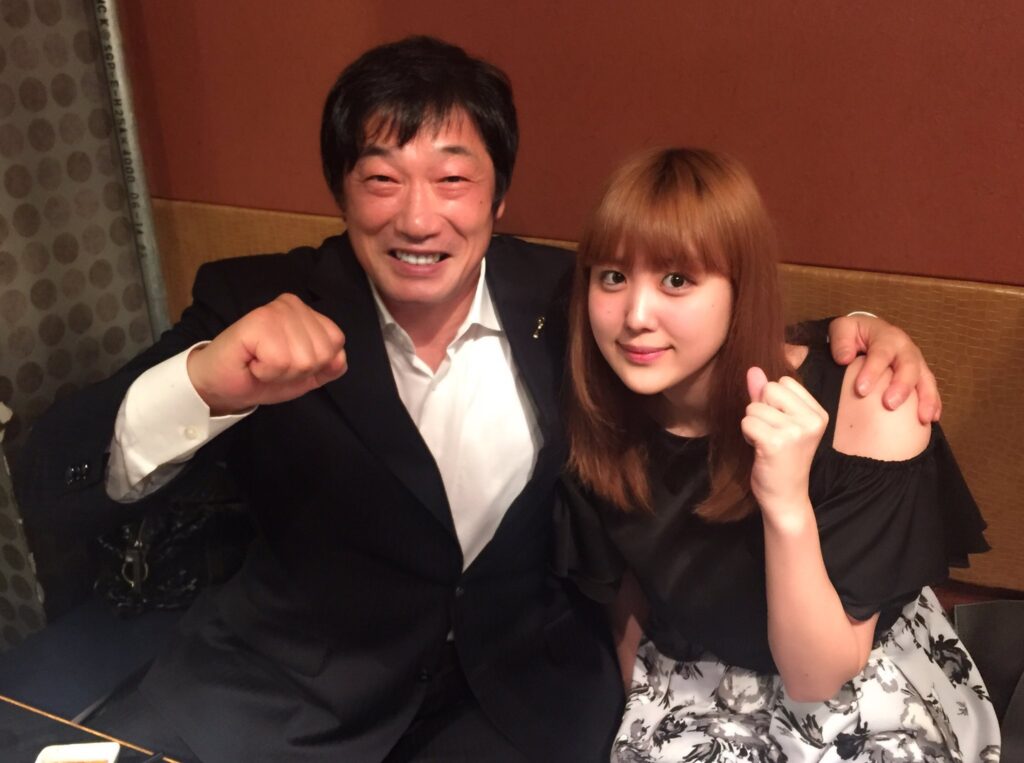 THROUGH SKILLS eventually disbanded in June 2017, although this would turn out to be a blessing in disguise for Himeka, as it gave her the freedom to pursue a career in the industry she'd developed a burning passion for. Whilst her father initially refused to give his daughter his blessing, Himeka pushed on regardless, revealing her desire to become a professional wrestler to All Japan Pro Wrestling legend Kenta Kobashi during dinner. The former Triple Crown Heavyweight Championship warned the former idol that this was a decision that shouldn't be made lightly, advising her to practice hard before making a full transition into a career as a wrestler. After considering her options, Himeka decided to take the leap of faith and begin her training as she prepared to step into the ring as a wrestler rather than an idol. She would learn about the business under the tutelage of then-AJPW President Jun Akiyama, who passed on the Jumping Knee attack that he'd learned many years ago whilst studying under Jumbo Tsuruta, an iconic Puroresu star that Himeka Arita would often look to emulate whilst also building an identity of her own.
Himeka made her in-ring debut on December 23rd, 2017, at Actwres Girl'Z's AgZ Act 26 show. Whilst she was initially met by criticism online due to being perceived as "just another idol wrestler", Himeka's experiences with THROUGH SKILLS has prepared her for these sorts of situations, and thus she pushed on regardless. In her debut match, Himeka teamed Kakeru Sekiguchi and Miyuki Takase to take on the team of Nao Kakuta, Saori Anou, and Tae Honma in a six-woman tag team match. Interestingly, Mina Shirakawa was the ring announcer on hand for this show, a detail that we'll eventually loop back to as we begin to touch on the closing stretch of Himeka's career. Takase in particular became someone who was intrinsically linked to Himeka's early career, with the pair forming a formidable duo known as 'The Beginning' that went on to capture SEAdLINNNG's Beyond The Sea Tag Team Championships in April of 2019 in what would be Himeka's first taste of gold as a team player. The pair would eventually meet as opponents later in the year, however, as they both reached the final of the tournament to crown a new AgZ Champion following the title being vacated by Reika Saiki. After almost 20 minutes, Takase bested her former partner to begin her reign, displaying the fire we've come to know her for in the face of the physicality and brute strength of Himeka. Whilst this match wasn't to be her crowning moment, it offered us a glimpse at Himeka's potential as a main event powerhouse on the Joshi scene, and it wouldn't take long before she began to put the pieces together.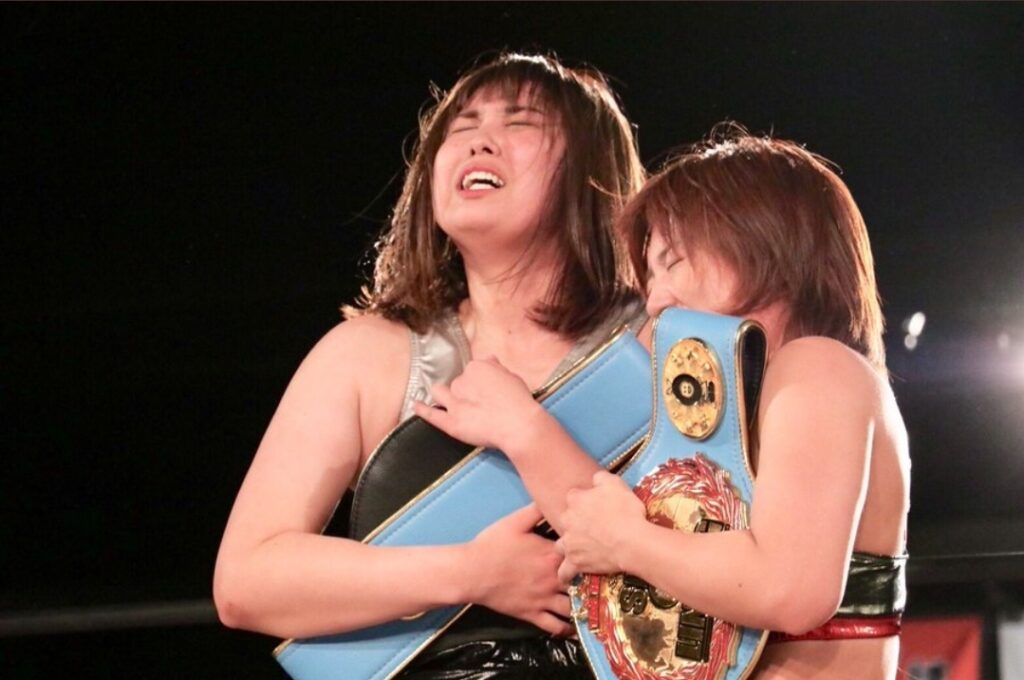 Elsewhere during her time with AWG, another name became forever linked to Himeka, that being Natsumi Maki. The pair competed against one another inside of an All Japan Pro Wrestling ring back in January of 2018, however it would be their interactions inside the Actwres ring that lead to their destinies being intertwined for the rest of Himeka's career. Their chemistry with each other became apparent almost immediately, with crowds at iconic venues such as Korakuen Hall loving every moment of the dynamic between the pair whose statures couldn't be further apart. Whilst Himeka and Takase would ultimately drift apart due to their careers veering off into their own directions, Himeka and Maki would find each other again sooner rather than later.
Amid the Covid-19 pandemic, Himeka allowed her contract with Actwres Girl'Z to expire on March 21st, 2020, as she sought to explore her options elsewhere. Following a three-month absence from the ring, Himeka would finally find her new home, as she was revealed as the newest member of Stardom's latest faction, Donna Del Mondo, teaming with Giulia, Maika, and Syuri to defeat the STARS team of Mayu Iwatani, Saya Iida, Starlight Kid, and Tam Nakano. The moniker of 'Jumbo Princess' would soon begin to stick, in part due to "Hime" translating to "Princess" in Japanese. Now known solely as Himeka, she added to what was already quickly becoming one of the most dominant units in Stardom history, and it would be during her initial 5 Star Grand Prix campaign that she would truly announce herself to the world as someone that could be a major player for the company moving forward.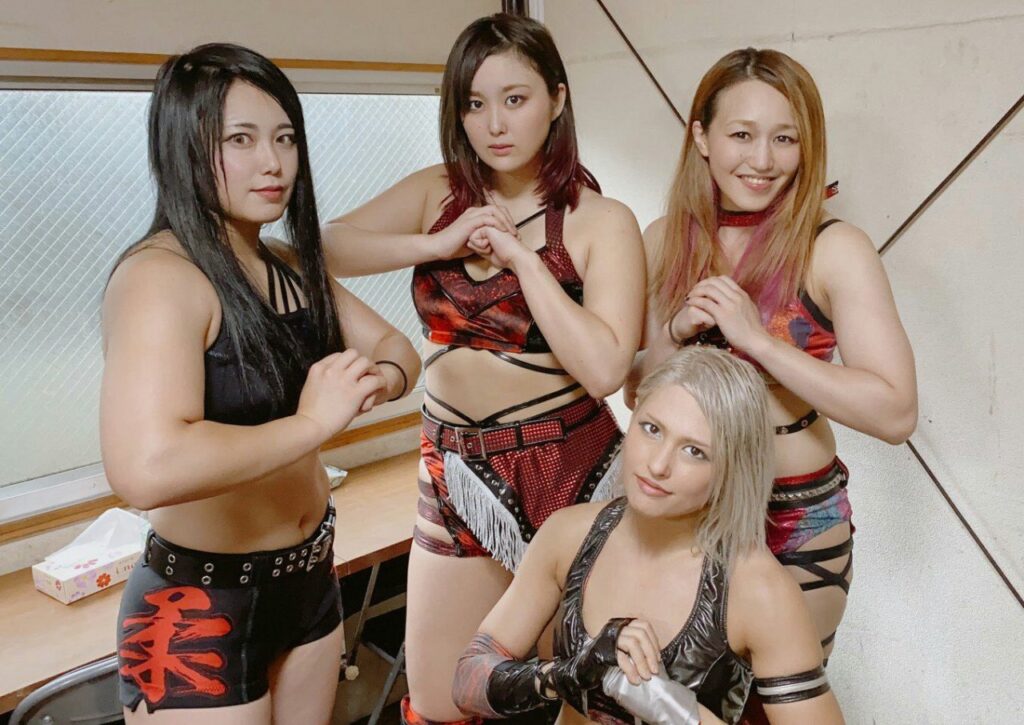 For those unfamiliar, Stardom's 5 Star Grand Prix essentially serves as the promotion's equivalent to New Japan's G1 Climax, with two blocks competing in round-robin tournament, during which two points are earned for a win and one point is earned for a draw. At the completion of the two blocks, the competitors with the most points face off in the final, with the winner earning the chance to compete for the World of Stardom Championship. Himeka was set for the Red Stars block, and thus was set to compete against Tam Nakano, fellow DDM stablemate and leader Giulia, Starlight Kid, Saya Kamitani, Death Yama-san, Mayu Iwatani, and Konami. As I alluded to earlier, Himeka would go on quite the run in this tournament, finishing with a total of eleven points, a total that saw her top the Red Stars block and thus earn a place in the final against Queen's Quest's Utami Hayashishita. Whilst the match underdelivered when compared to the level both women have proven themselves to be capable of reaching, the pair had competed in their final block matches earlier in the night, with Hayashishita's bout with the relentless Syuri coming only minutes prior, and thus Himeka was tasked with leading the majority of this one. Himeka would ultimately come up short to Utami, who would eventually go on to dethrone Mayu Iwatani for the Red Belt later in the year. Whilst her in-ring performances throughout the tournament were far from the highest calibre of matches she'd go on to have later in her career, the 2020 campaign indicated immediately to fans that Donna Del Mondo's new powerhouse was set to be a major player moving forward.
Unfortunately for Himeka, however, the 2020 5 Star Grand Prix would ultimately be her most successful campaign in Stardom's premier annual tournament in terms of final position, although in terms of points, she'd reach a career high of 15 in her most recent outing last year. With the standard of Stardom's roster forever improving, though, this was only enough to secure Himeka a spot as that year's runner up in her block. Despite missing out on yet another final spot, Himeka wouldn't leave empty-handed, as her immensely physical bout with her long-time tag team partner Maika was awarded the 5 Star GP Best Match Award.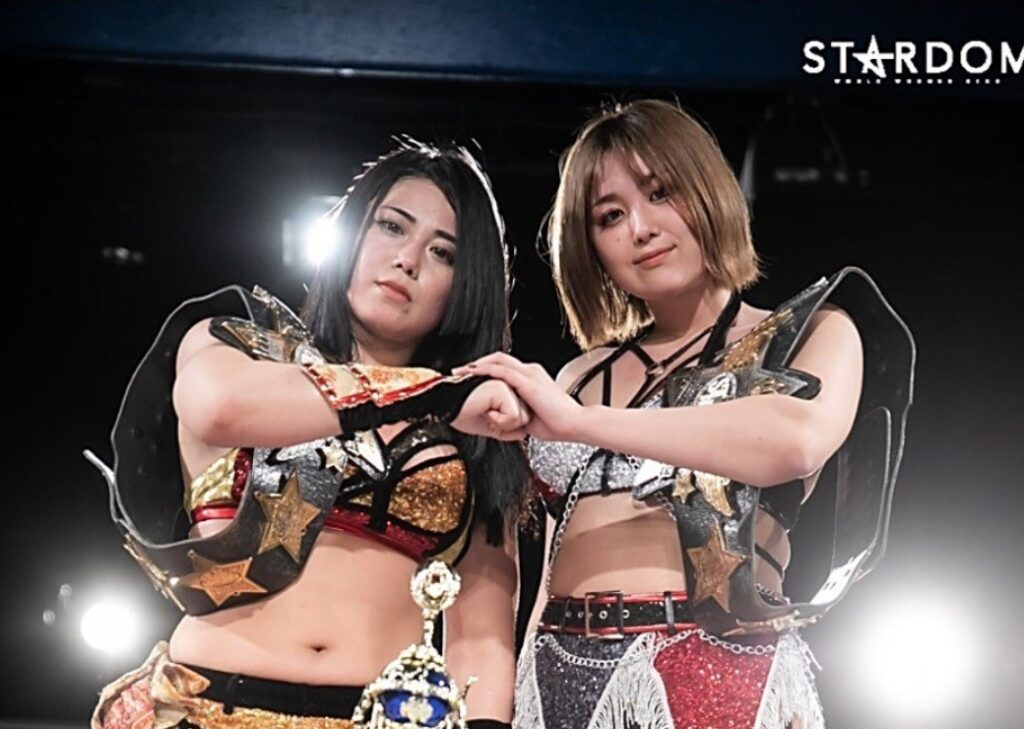 Maika, similarly to the aforementioned Miyuki Takase and Natsumi Maki, was yet another, and quite possibly the most important figure in Himeka's career. As MaiHime, the pair became an imposing hoss tag team that never failed to deliver on the big stage. The duo would unsuccessfully challenge AphrOditE (Utami Hayashishita & Saya Kamitani) for the Goddess of Stardom Championships on October 3rd, 2020, at Stardom Yokohama Cinderella, but this setback wouldn't keep them down long, as on February 14th the following year at Stardom Go To Budokan! Valentine Special, MaiHime would defeat the OEDo Tai team of Bea Priestley & Konami to capture the gold in what would be the Jumbo Princess' first taste of championship victory since arriving in the company. Just under a month later, at the 10th Anniversary of Stardom show, MaiHime made their first successful title defence as the put down yet another OEDo Tai tandem in the form of Natsuko Tora & Saki Kashima.
MaiHime's reign would unfortunately prove to be short-lived, as at Yokohama Dream Cinderella on April 4th, the pair lost out to fellow DDM members Alto Livello Kabaliwan (Giulia & Syuri). Regardless of the title change, Donna Del Mondo showed no signs of weakness, with the bout undoubtedly being MaiHime's best outing up to that point, demonstrating the unparalleled chemistry the unit shared with one another inside the ring. Himeka, as she always had done, quickly picked herself up and kept moving after the loss, setting her sights on her first-ever Cinderella Tournament. In contrast to the 5 Star Grand Prix, Stardom's Cinderella Tournament uses the traditional knockout format, with wins being scored via pinfall, submission, or over the top rope elimination. At the end of the tournament, the winner is crowned as 'Cinderella', and therefore receives one wish of her choosing.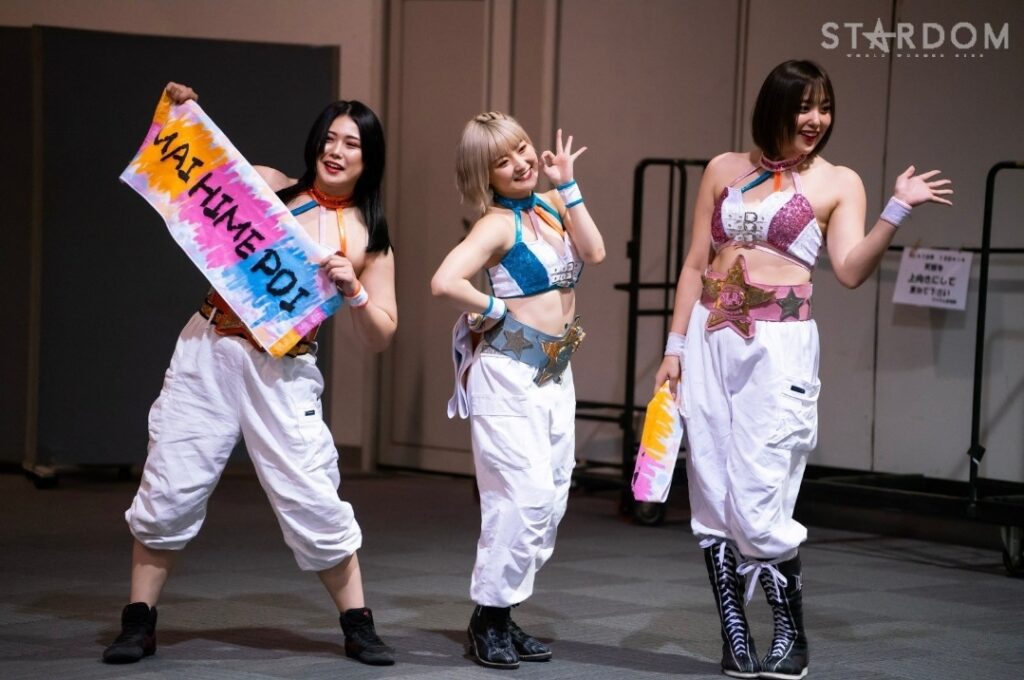 Similarly to her initial 5 Star campaign, Himeka's first time competing in the Cinderella Tournament got off to a bright start, as she defeated STARS' future ace Hanan in the opening round, before besting STARS' leader and the company's 'Icon', Mayu Iwatani. 2021 wouldn't be the year that saw the Jumbo Princess receive her crown however, as on June 12th, Himeka fell to the tournament's eventual winner, Saya Kamitani. That year's 5 Star Grand Prix would also be one to forget for Himeka, as with a total of 10 points, she finished 5th in the Red Stars block behind Momo Watanabe, Mayu Iwatani, Koguma, and Starlight Kid. These two tournament shortcomings would be quickly followed by Himeka capturing her second and final championship title in Stardom, as alongside DDM's Maika and Natsupoi (formerly known as Natsumi Maki) as MaiHimePoi, Himeka would play a part in ending the record-breaking Artist of Stardom Championship reign of Cosmic Angels (Tam Nakano, Unagi Sayaka, & Mina Shirakawa).
During this reign, the trio would wear matching gear, each highlighted by the colour of their respective Artist title, and it wasn't only in aesthetics that MaiHimePoi were in sync with, as they'd go on to match Cosmic Angels to reach a total of seven defences between October of 2021 and May of 2022. MaiHimePoi would look dominant against all comers, defeating trios representing Queen's Quest, STARS, Cosmic Angels, and OEDo Tai, however it wasn't always smooth sailing, as Himeka often appeared frustrated at times, particularly with Natsupoi, leading many to assume that the Jumbo Princess would eventually break away from DDM, perhaps culminating in the end of their title reign. Ultimately however, MaiHimePoi's reign would come to an end at the hands of the OEDo Tai trio of Momo Watanabe, Saki Kashima, & Starlight Kid at Flashing Champions in May 2022 primarily due to the opposing unit simply having their number, with Saki Kashima in particular thriving in this bout as she used her wit to outmanoeuvre the powerhouse duo of Maika and Himeka. Less than two months later, MaiHimePoi would officially end for good, although it wouldn't be under the circumstances we'd previously expected.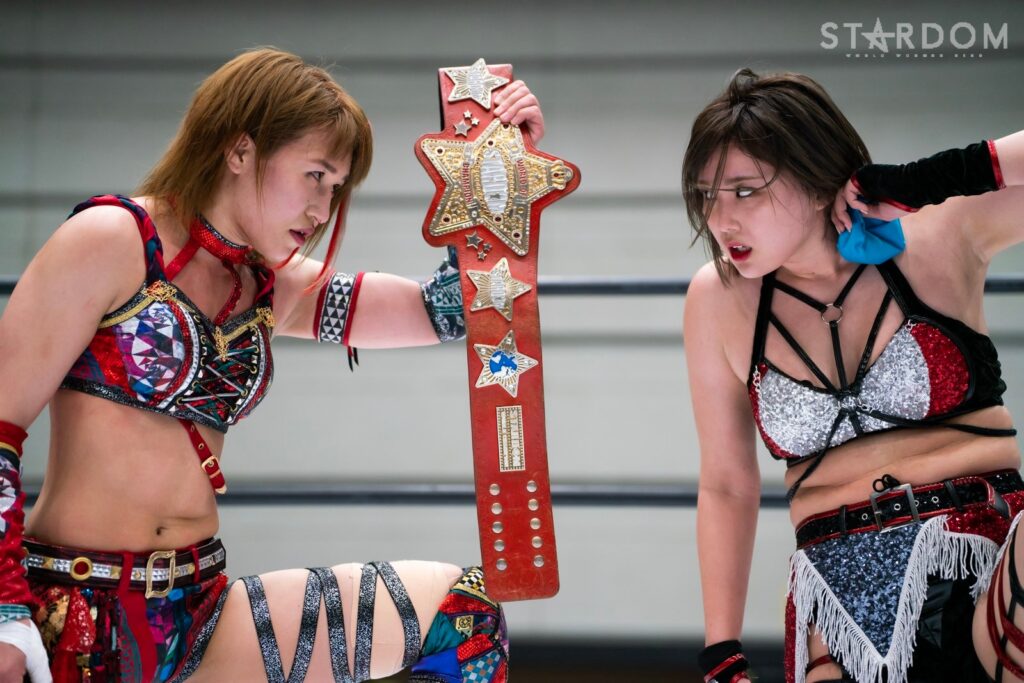 Prior to the end of MaiHimePoi's reign, Himeka would receive her second opportunity to compete for one of Stardom's major prizes. During her debut year, Himeka challenged her DDM leader Giulia for the Wonder of Stardom Championship, although at this point, she'd yet to put the pieces together, with the match not quite hitting the level that the pair would undeniably be able to reach should they run it back in the present day. At the Cinderella Tournament Finals in 2022, Himeka would challenge Syuri for the World of Stardom Championship as she looked to bring her former stablemate's reign to an early end. Whilst this was yet another top championship opportunity missed, Himeka's growth couldn't be more apparent, as she truly felt like a star worthy of competing in main event positions. Syuri's precise striking matched perfectly against the brute strength of her former, and whilst there was no chance she would be leaving with the gold here, its fair to say she came out of this match with her stock elevated.
On February 10th, Himeka officially announced her plan to retire as a professional wrestler in April due to personal reasons. Regarding the reasoning behind her decision, Himeka would state the following:
"When I made my debut at the age of 20, I decided I would retire if I was in a position that I was satisfied with after 5 years… I'm shining the most now, so I have no regrets… I never had a major injury that forced me to miss a long period of time, so I decided to live a different life while I was still healthy before my body and mind are torn apart."
Now, back to the demise of MaiHimePoi as I'd touched on earlier. At Mid-Summer Champions in Tokyo on July 9th, the Donna Del Mondo line-up of Giulia, Maika, Himeka, Natsupoi, and Mai Sakurai went to war with their greatest rivals, Cosmic Angels (Tam Nakano, Unagi Sayaka, Mina Shirakawa, SAKI, and Hikari Shimizu in a five-on-five elimination tag team match. In the build up to the bout, Tam Nakano and Natsupoi had been engaged in a heated rivalry, however, when the bout came down to a two-on-one situation between Nakano and the DDM team of Giulia and Natsupoi, the High-Speed Fairy would shockingly defect from the stable, delivering a superkick and then a German suplex to her leader to end the contest. Natsupoi would then officially declare her intent to join Cosmic Angels. Whilst tension between Natsupoi and Himeka had seemed apparent during points of their Artist of Stardom reign, the pair had mostly mended fences, and thus this defection broke the heart of Himeka, who vowed to never forgive her former friend for betraying her.
With a newly lit fire under her, Himeka would run rampant in that year's 5 Star GP, although as I highlighted previously, she'd once again come up short. Opportunity would come knocking shortly after however, as due KAIRI being unable to compete, Himeka stepped up and challenged Saya Kamitani for the Wonder of Stardom Championship at Stardom x Stardom: Nagoya Midsommer Encounter on August 21st. Whilst Kamitani's reign would eventually develop a degree of inevitability regarding her eventual successor, many had felt as though KAIRI would be the one to capture the gold, and thus with Himeka stepping in to fill the void, a title change wasn't out of the question here. That intrigue remained until the closing moments, however it was ultimately Kamitani walking away with her reign intact, as despite hitting the Queen's Quest member with everything she had, Himeka just couldn't put her away. As was the case with the Syuri bout, this wasn't to be Himeka's time, but it certainly did wonders for convincing fans that she was ready to take that next step.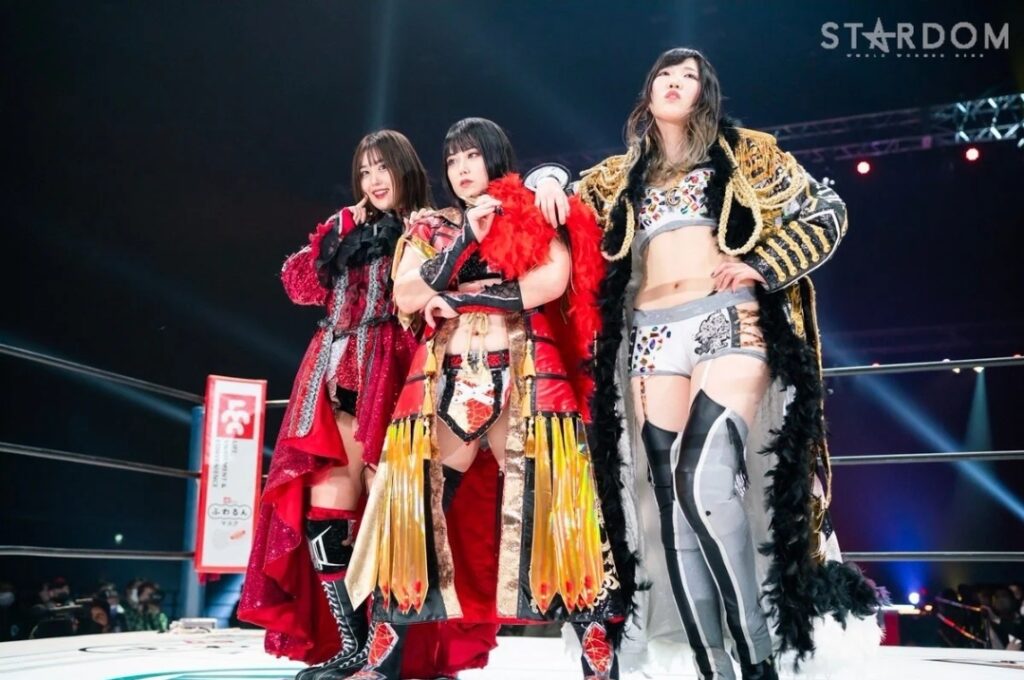 Himeka would close out 2022 competing alongside Maika yet again, as the two entered into the Goddess of Stardom Tag League. The duo failed to emerge from the tournament as the overall victors, although they did score a crucial victory over the eventual winners 7Upp (Nanae Takahashi & Yuu), who would go on to capture the Goddess of Stardom Championships from Meltear (Tam Nakano & Natsupoi). After a fairly unremarkable campaign alongside Queen's Quest's Lady C in the inaugural Triangle Derby in the early months of 2023, MaiHime would finally demand the title shot they had earned against 7Upp, and thus a match was set for Stardom Supreme Fight on February 4th. The match was every bit of the physical hoss battle you'd imagine it to be, and it still holds up as one of the best tag team matches the world over this year so far. 7Upp's reign was only just getting going at this point, and so few expected MaiHime to come away with the win. Despite failing to recapture the gold they held back in 2021, the match reminded many that the duo were not only one of the very best tag teams in Stardom today, but one of the greatest to ever grace the promotion. Just six days later, however, an announcement would be made that would stun the company's fanbase.
On February 10th, Himeka officially announced her plan to retire as a professional wrestler in April due to personal reasons. Regarding the reasoning behind her decision, Himeka would state the following:
"When I made my debut at the age of 20, I decided I would retire if I was in a position that I was satisfied with after 5 years… I'm shining the most now, so I have no regrets… I never had a major injury that forced me to miss a long period of time, so I decided to live a different life while I was still healthy before my body and mind are torn apart."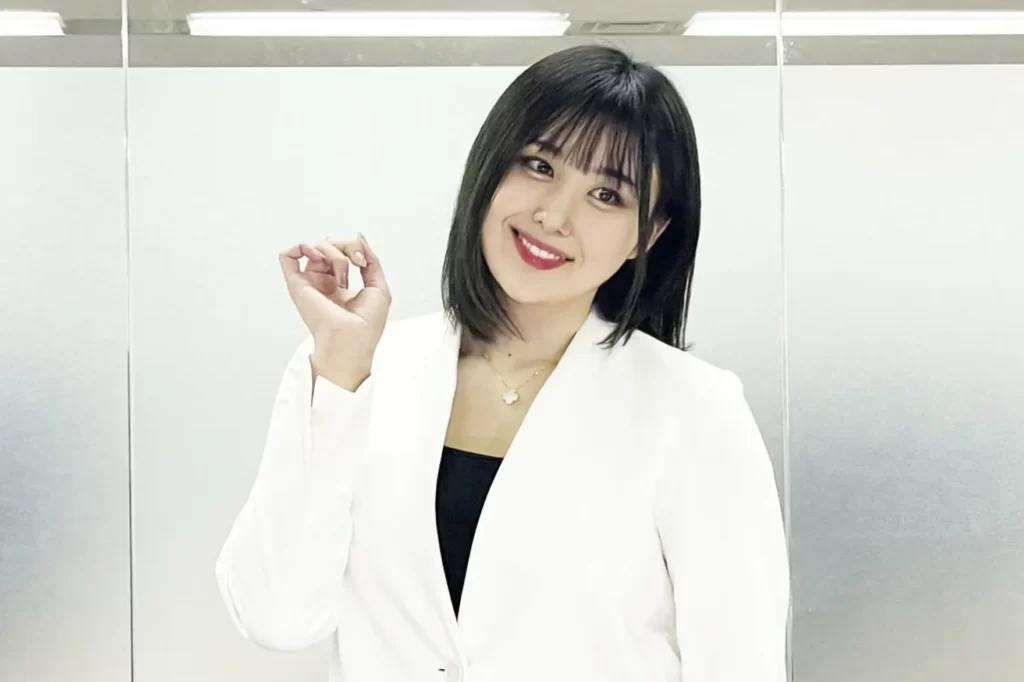 Whilst never explicitly stated, the untimely and tragic passing of Himeka's father on July 11th, 2022, undeniably took a toll on her mental health, and thus it's highly likely that a change of outlook on life and shifting priorities played into her decision. A couple of days after his passing, Himeka would write the following statement on Twitter, detailing that her inability to show her father the success that she'd become is her biggest career regret:
"When I said I wanted to do wrestling, he said, "I can't send my daughter out there to die. I couldn't send my daughter off to a job that would kill her." I didn't want to scare him. I didn't want to worry him, so I didn't tell him. Later, I invited him to a big event. I thought I'd surprise him. I've been talking to my mom about it since the beginning of this year. It's too late now. It's too late. I wanted him to see me in my costume. This is my biggest regret."
During the emergency press conference, Himeka revealed the opponents she hoped to face during her final months as a pro wrestler, naming Sendai Girls' Chihiro Hashimoto, Prominence's Risa Sera, former AWG star Kakeru Sekiguchi, and last but not least, Maika, Himeka's long-time tag team partner and best friend. With this announcement now set in stone, "Himeka's Retirement Road" was officially underway.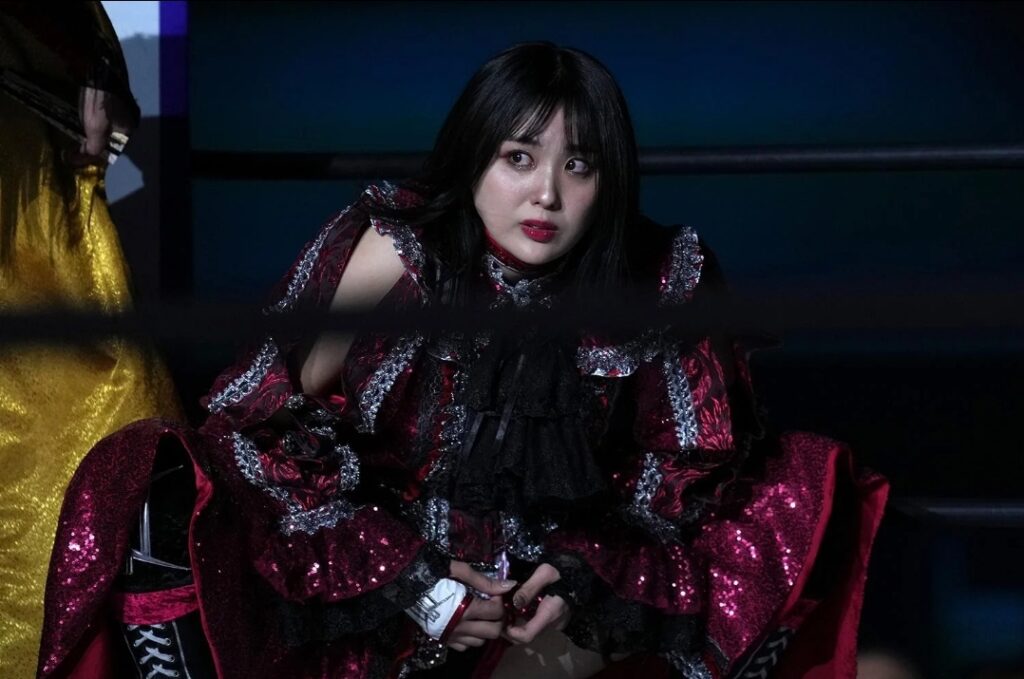 From here on out, Stardom delivered everything Himeka requested and then some. An emotionally driven singles bout with her former ally Natsupoi was up next, offering up a tour of their complex history whilst mixing in targeted limb work from the much smaller Cosmic Angels member in order to make the eventual armbar finish all the more believable. The antepenultimate MaiHime tag team match would see Natsupoi yet again face off against her former friends, this time with Tam Nakano by her side. Whilst this would pale in comparison to the singles match between the two, this tag team affair allowed Himeka to even the score against Natsupoi, and also proved yet again that MaiHime, no matter how close to the end they were, were always a threat.
Other important figures from Himeka's past would also have their moment to shine during this retirement tour that kept on delivering. Giulia was taken to the limit by her long-time friend and stablemate in yet another emotional bout that sought to recapture the physicality of their previous encounters. Upcoming Wonder of Stardom Championship challenger Mina Shirakawa was another who wanted a piece of Himeka before it was too late. As I pointed out earlier during this career review, Shirakawa was present for Himeka Arita's debut match back in AWG, and thus it felt fitting for her to be involved in the closing stages of her career. Stardom even welcomed freelancers Miyuki Takase and Kakeru Sekiguchi through their doors as 'The Beginning' reunited for one night only to take on Sekiguchi and Natsupoi in a match that had everyone involved grinning from ear to ear as they rolled back the years and offered a glimpse into AWG's past.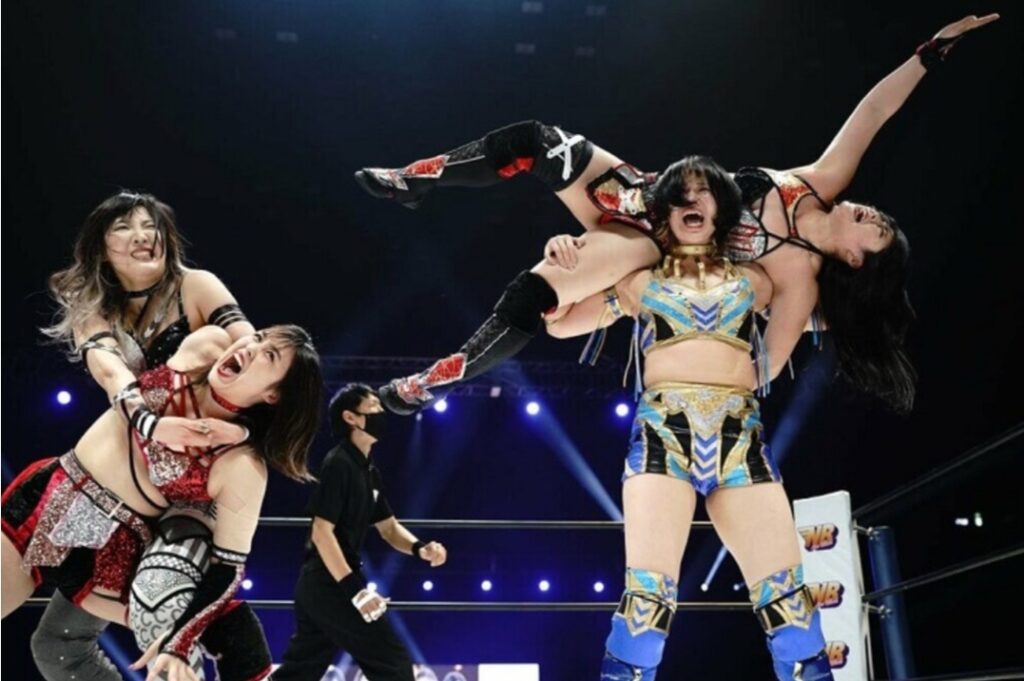 Looking ahead to the future was also a key focus of 'Himeka's Retirement Road', with bouts against both OEDo Tai's Ruaka and God's Eye's Ami Sourei providing a glimpse at the next generation of Stardom powerhouses. Newly debuted trainee HANAKO also benefitted greatly from her interactions with Himeka. The newly crowned tallest active Joshi wrestler teamed with Stardom's previous tallest competitor Lady C to take on MaiHime at the inaugural New Blood Premium event, and whilst HANAKO was unsuccessful in defeating the two established stars, she gained enough respect from the Jumbo Princess for her to bestow her iconic JP Coaster finisher to the future star in what appeared to be a significant passing of the torch moment.
MaiHime's last stand couldn't have come against a more fitting pair of opponents, as despite being separated by faction alignments, Giulia and Syuri turned back the clocks to revive Alto Livello Kabaliwan for one night only. The match was sensational, seving to remind Stardom fans yet again both how great MaiHime had been as a prominent tag team and how special the duo of Giulia and Syuri were during their short-lived tenure as a tandem. Additionally, Himeka's final bout alongside her Donna Del Mondo stablemates allowed her to play a crucial role in one last victory over their sworn enemies Cosmic Angels, scoring the final fall in a 2 out of 3 falls match that would bring an end to the group as we'd come to know them. The end of an era for both units.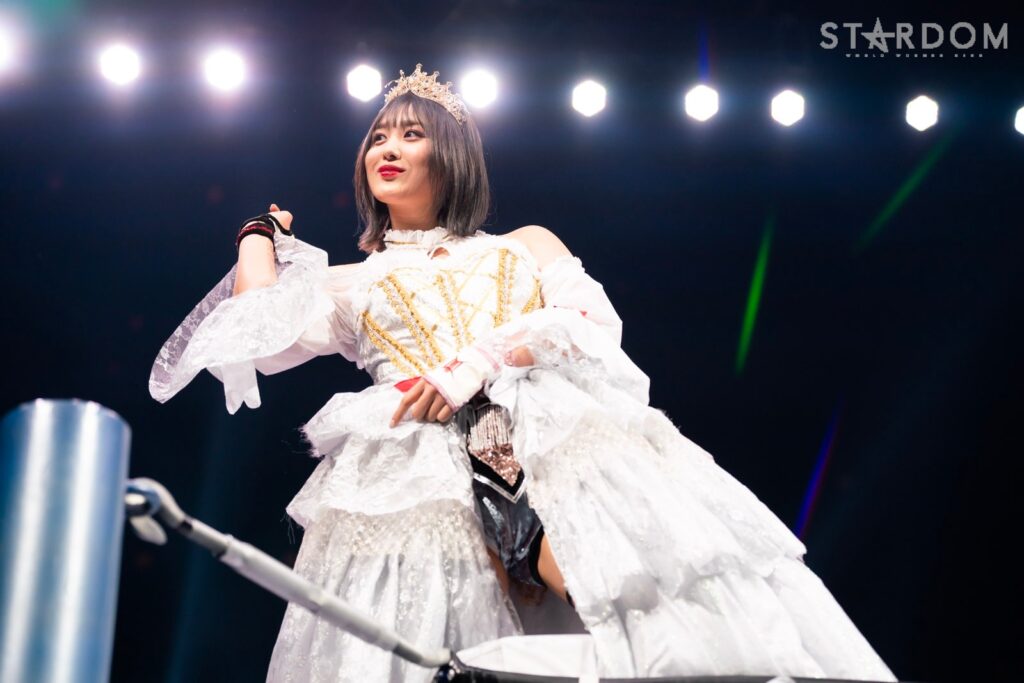 That brings us back to All Star Grand Queendom at the Yokohama Arena on April 23rd. Jumbo Princess' Last Dance. Maika, donning newly dyed red hair, was visibly emotional before the bell had even rung. Himeka then emerged wearing a white dress and tiara befitting of her Jumbo Princess status, with Stardom's executive producer Rossy Ogawa taking to Twitter after the match to liken sending Himeka out for her retirement match to a proud father giving away her daughter marriage. Harkening back to her debut, Mina Shirakawa took over ring announcing duties for this bout, appearing just as emotional as the two women set to compete.
As soon as the bell sounded, all of the emotion and anticipation transformed into all-out violence. This was a match of two halves, the first of which was reminiscent of their previous encounter in 2022's 5 Star GP in terms of it being the ultimate hoss fight, whereas the second half ramped the emotion up to one hundred. As the bout drew to a close, the pair delivered their own version of Shawn Michaels and Ric Flair's iconic "I'm sorry, I love you," moment as Maika nailed her best friend with a thunderous headbutt that could be heard at the very furthest point inside Yokohama Arena. Maika then unloaded a flurry of Michinoku Drivers, begging Himeka to somehow keep fighting and kick out after each one as she simply didn't want the contest, and subsequently Himeka's career to come to an end. With tears in her eyes, Maika hit a final Michinoku Driver for the win, bringing her partner's career to its conclusion after a hard-hitting and heart-breaking finale.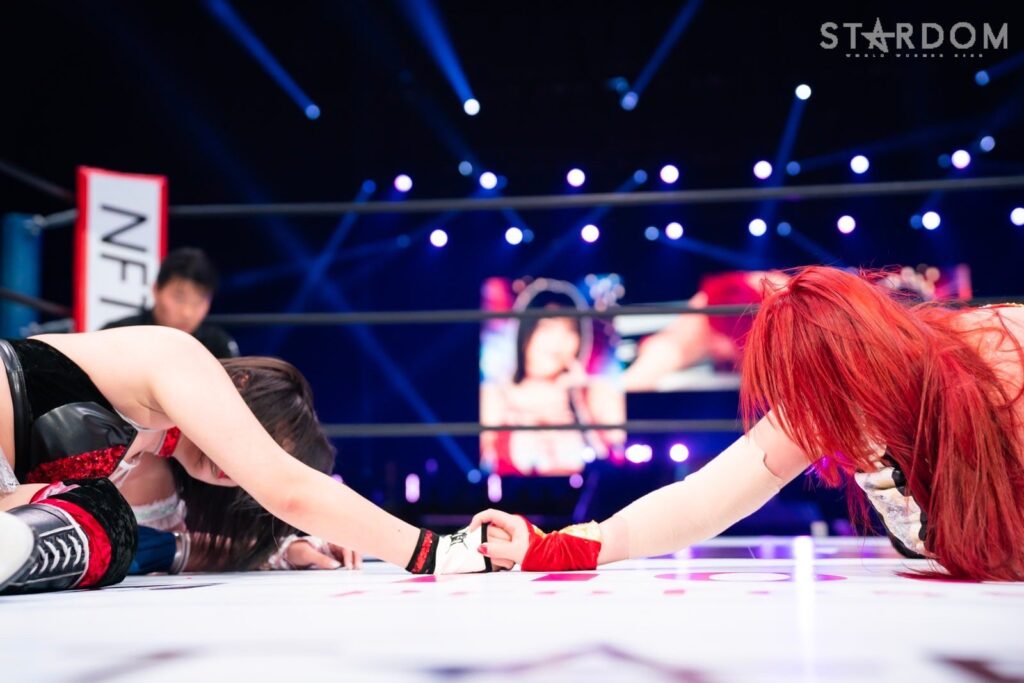 One final in-ring outing was in store for Himeka, as Bushiroad Fight and Pro Wrestling Wave agreed to come together to commemorate the career of the Jumbo Princess with a spin-off event that would see Himeka do battle with comedy wrestler Sakura Hirota in the main event. Whilst the majority of Himeka's early career was spent in Actwres Girl'Z, the promotion today is connected to its past in name alone, with the majority of their original roster now finding themselves spread across the Joshi landscape. As such, a combination of freelancers and Stardom talent came together to provide a fitting AWG reunion, including Waka Tsukiyama, Mai Sakurai, Ami Sourei, Saori Anou, SAKI, Hikari Shimizu, Yuko Sakurai, Rina Amikura, Miyuki Takase, Tae Honma, and Momo Tani, amongst others.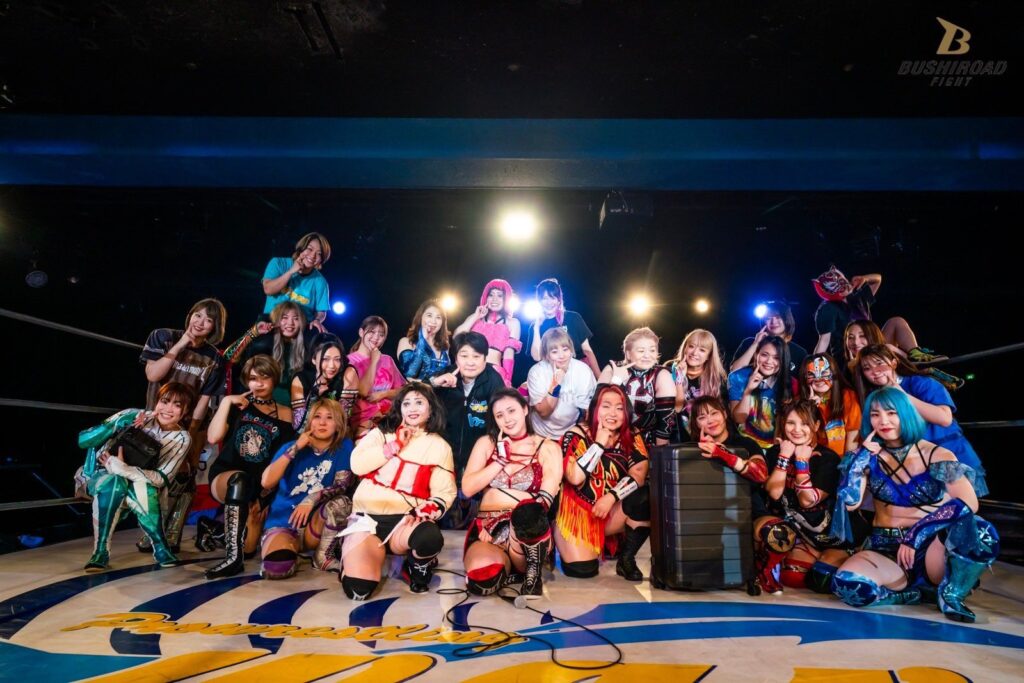 As Himeka's official retirement ceremony date of May 14th draws ever closer, the overall feeling regarding her career is that, whilst she ultimately reached the pinnacle of the industry as she very well could've both as a singles talent and alongside Maika as MaiHime, she was always someone who showed courage in the face of adversity and stuck by her principles. Her retirement tour highlighted just how beloved she was both with management and amongst her peers, whilst the opening of Covid-19 restrictions highlighted just how popular she was with the Stardom fans that regularly attend shows live. Her slogan: "Big is strong. Big is justice. And big is cute," showed her determination to prove that we have the power to define ourselves on our own terms, a goal she more than achieved. There may be no more fire on the dancefloor, but the love for Himeka amongst those that were fortunate enough to experience her career grow and evolve will never be extinguished. And so, on behalf of everyone who had the chance to witness the pro wrestling career of Himeka, I'd like to wish her all the very best in the next chapter of her life.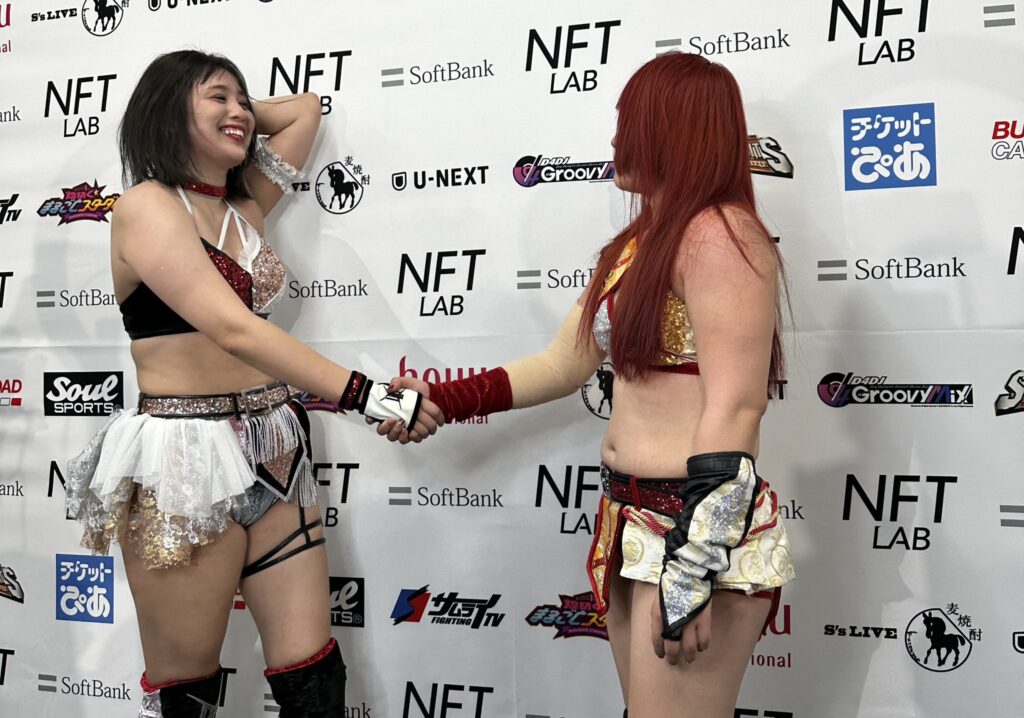 Truth be told, in my excitement ahead of All Star Grand Queendom, I'd neglected to write about any of the cards' major matches or storylines heading into the show. It wasn't until P from Dumb Guy Live highlighted to me that no one had thoroughly reviewed the career of Himeka Arita ahead of her retirement, and thus, this feature came to fruition. To close, I'd like to share P's overall thoughts on her career as it draws to an end.
Early this year, when Stardom became the very last pro wrestling company in Japan to allow cheering during their shows, one of my major takeaways was the loud reactions Himeka received. The fans adore her.

My first exposure to Himeka Arita was probably either one of her sporadic Ice Ribbon appearances or maybe at some point in her SEAdLINNNG Beyond The Sea tag title reign with Miyuki Takase. To me (and of course many others), her big selling point was her size — not only unusually tall, but also well-built with a strong frame, which gave her legitimacy as a fighter. But I always felt she was overshadowed by Miyuki Takase, and I never pegged her as someone who would become a fan favorite.

Looking back on her Stardom debut, I think something many forget is that despite Stardom having a fairly locked-in roster in mid-2023, back in 2020, their roster was in massive flux. Until Giulia's signing, it simply wasn't all that common for Stardom to poach wrestlers from the joshi indies, as they generally preferred to train their own — and they had clear, non-negotiable standards for wrestlers' appearances. In the wake of the Hana Kimura tragedy, Himeka was Stardom's first splash signing, and she was immediately thrust up the card in the stable's top promotion (Donna Del Mondo). Her push continued in a 5*STAR Grand Prix where she earned clean wins over Giulia, Tam Nakano, and Konami, and her only losses were to then-world champion Mayu Iwatani and in the finals against Utami Hayashishita. Again, I left that tournament far more impressed with up-and-comers like Utami and Starlight Kid than with Himeka herself, despite her booking success.

Unfortunately, Himeka's standing in the company never really made it past that initial push. While never a jobber, she maintained pretty solid standing as a well-protected midcarder for the rest of her Stardom career. To be clear, I think that's okay; Himeka was never a top choice for me as someone to move up the card, and again, just like in AWG, she was overshadowed by her tag team partner: this time, it was Maika.

That brings me to MaiHime. This tag team, to me, is Himeka's greatest lasting legacy. People don't really talk about it in these terms as Maika is still on the rise and Himeka was in the prime of her career (and they shockingly only held tag gold for 49 days) but in my estimation, they're easily one of the ten best tag teams in Stardom history. They were unbelievably reliable, and could convincingly work both sides of the face-heel dynamic: bruising dominators on top, and valiant fighters from underneath. The friendly rivalry between MaiHime and ALK was a beautiful underlying story throughout the last two years and led to some stellar matches.

Pro wrestling is an act. It's fake. But it's at its most compelling when accentuated by performers' real-life considerations. Himeka and Maika are the best friends in the world, whether killing each other at Yokohama Arena or making goofy TikToks backstage or at the dojo. Their love and appreciation for each other made their matches so purely enjoyable. It was infectious. I see glimpses of that phenomenon with MIRAI and Ami Sourei: a team with one member who is clearly seen as a star and another member whose build and skillset perfectly complements the other.

Himeka was never my favorite wrestler. It would be corny and exploitative to retroactively act like she was. But her retirement tour is easily one of the handful of great moments I've seen in wrestling this year. Her retirement match itself (fittingly with Maika) is perhaps the best match Himeka ever put on. I'm glad that she gets to move away from the world of wrestling on her own terms. That's all you can ever really ask for.

-P