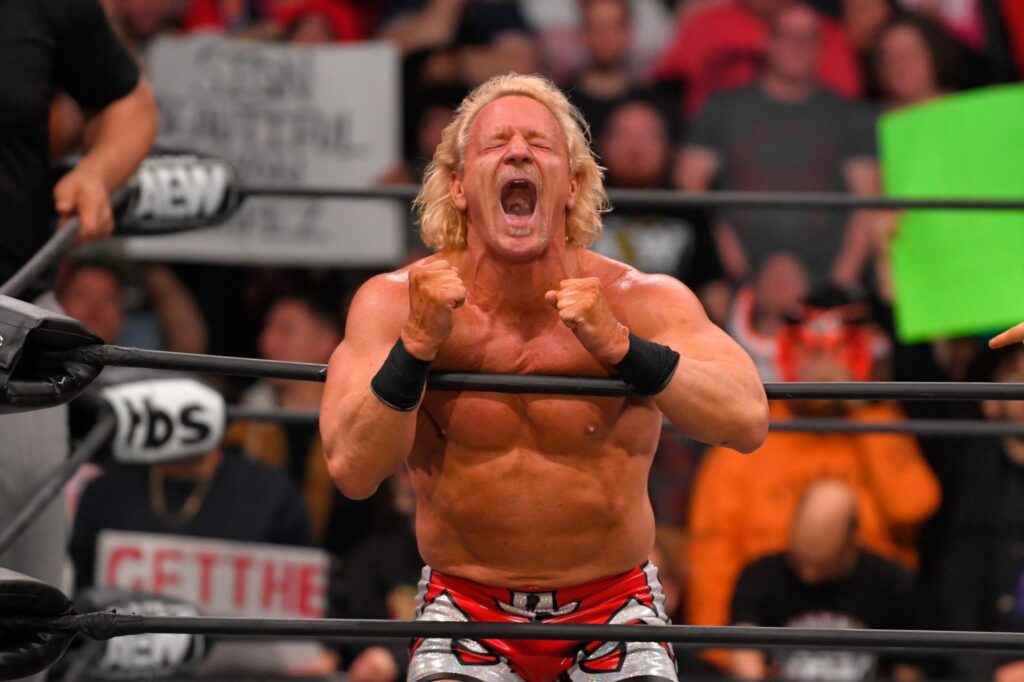 At 55, WWE Hall of Famer Jeff Jarrett is a veteran of the professional wrestling industry, having been a consistent performer for over three decades. Jarrett joined All Elite Wrestling in November of last year as the company's Director of Business Development, although he's also served as a talent across AEW's weekly TV and has received a number of title shots against the likes of FTR and Orange Cassidy.
With AEW being home to one of the most stacked rosters in wrestling history, some fans have questioned whether Jarrett should be used as consistently ahead of others. Speaking to Good Karma Wrestling, Jarrett was asked to describe why he believes he deserves as much TV time as he currently gets.
"Emotional connection with the audience, it's just that simple. It's something that goes without saying. The naysayers, 'Oh, he's done this, he's done that.' All you have to do is listen to the people in the arena. They love me. There's some kind of 'FU Jarrett' that they get going on, but I think that's a term of endearment. They absolutely love it. But it's the emotional connection. That will never go away. The boos will continue to get more and more aggressive and more and more athletic. That's just the nature of the beast. You look at the things that will happen [on AEW Dynamite], it's truly, I don't use this word lightly, but revolutionary. But at the end of the day, the emotional connection with the audience existed 70 years ago, and it's gonna exist 70 years from now. That's what entertainment is all about. I don't care if you're playing NBA basketball, if you're playing NFL football, or you're in a Hollywood blockbuster. It's all about connecting with your audience,"

-Jeff Jarrett
This past Wednesday's episode of AEW Dynamite saw Jarrett pin Dax Harwood, who's currently one half of the AEW World Tag Team Champions FTR, and thus it appears likely that there'll be another title opportunity coming Double J's way in the near future.
H/T to Fightful for the transcription.