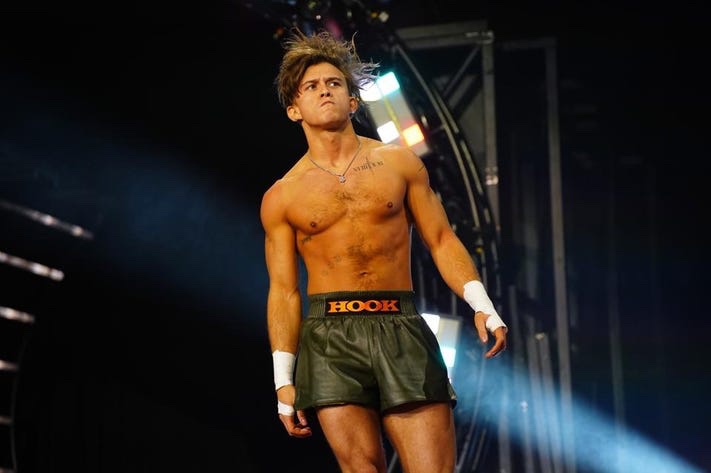 HOOK is one of AEW's more interesting talents, especially considering just how popular he is with how little he needs to do. After shining in his highly anticipated AEW in-ring debut, he has continued to grow in popularity, but has now been paired with a comedy act in Danhausen.
However, HOOK doesn't plan on being part of a comedic act forever, as he says in an interview with GQ that he has eyes on the AEW World Championship
"I want to be the AEW world champion. That's it. That's the goal. But outside of wrestling, I plan to delve into some other markets—design or artistic directing I also want to look at acting and modeling,"

– HOOK
HOOK also touched on said famous debut
"I still struggle to put it into words. It was such a surreal feeling. With all the hype that was built up before the debut, I definitely felt an intense amount of pressure. But I've been an athlete my entire life. I've had to deal with pressure before. So I didn't feel scared. I felt ready to attack."

– HOOK
HOOK has had a fast paced last few months and it doesn't seem like he's slowing down any time soon. He will once again appear on this weeks episode of AEW Rampage at 10 PM EST.