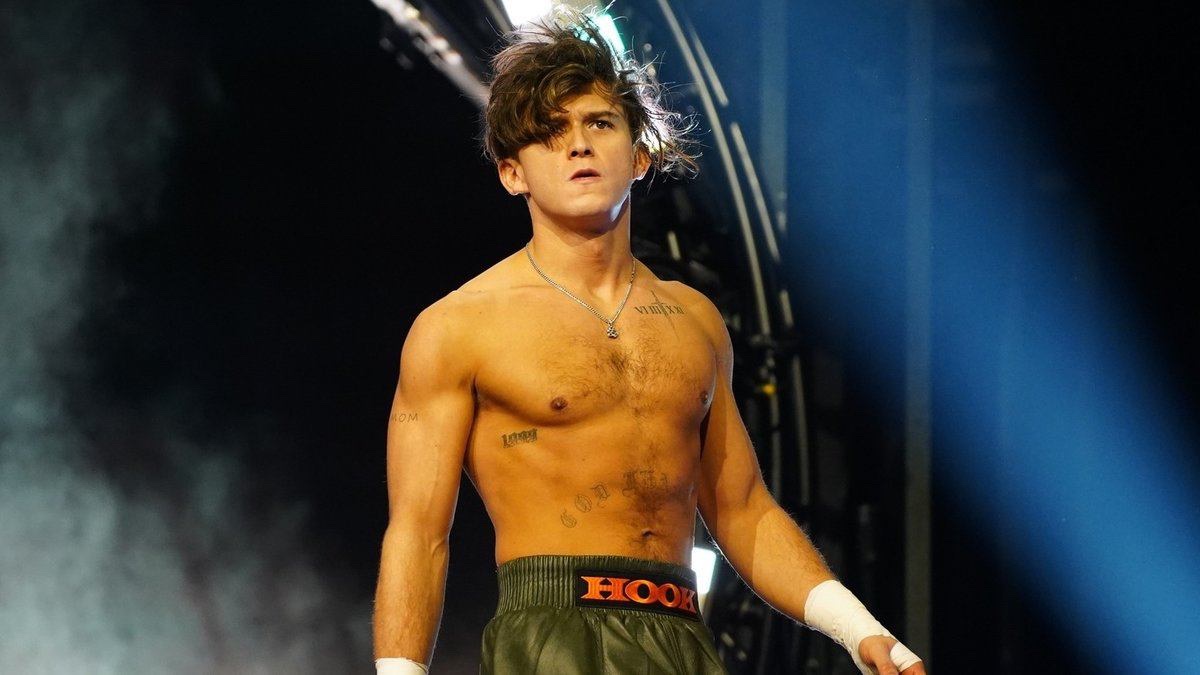 AEW's HOOK is one of the hottest prospects in wrestling today. His popularity first caught fire mainly on social media, but HOOK has exceeded expectations with his ability in his early showings.
HOOK's father & legendary wrestler, Taz, watched on from the commentary desk as his son won the FTW Championship on the 27 edition of AEW Dynamite. It's a title that Taz created and the Human Suplex Machine often discusses the pride he feels when watching his son perform. Though, the duo spoke to the NY Post recently and Hook revealed that his dad didn't always want him to become a wrestler.
"When I was younger, my dad told me to be anything but a pro wrestler. As I got older, things changed, and the business today is not the same business that he broke into."

-HOOK
Taz then went on to discuss how it didn't take him long to be convinced by his son's ability and how he believes Hook has something special.
"I realised [our] third session, he's something pretty unique here and that was it. He's gonna be handled different. He's unique. I can't tell you what it is about him that's unique, but I could tell you keeping him special means you're not gonna see him every single week on TV. You're not gonna see him where he's constantly on social media or doing stuff like that. Good luck. I can't even get the guy to return a text message. We might not see Hook for a little bit, but when he's there, it's something like, 'Boom!,' impactful, like what the hell just happened. That's Hook. That's kind of what he is. A lot of people want more. You know what, last I checked, that's a good thing."

-Taz
As part of AEW's Grand Slam week, Hook will team with Action Bronson to battle Angelo Parker and Matt Maynard of the Jericho Appreciation Society. Taz has discussed this and compared the team of Hook and Bronson to that of Bret Hart and Jim Neidhart, using the term 'the Porsche and the tank' to describe their dynamic.
"That's always stuck in my head. Imagine getting two guys that have that kind of vibe, and that's what I think when you see Hook and Action Bronson compete. You're gonna see the Porsche and the tank. I promise you."

-Taz
Fans are eager to see how Action Bronson does in his first in-ring appearance, especially while teaming with a beloved wrestler like Hook. The future is bright for the 'Cold-Hearted Handsome Devil' and this week's match with be a fun exhibition to showcase how good he can be.
H/T F4WOnline