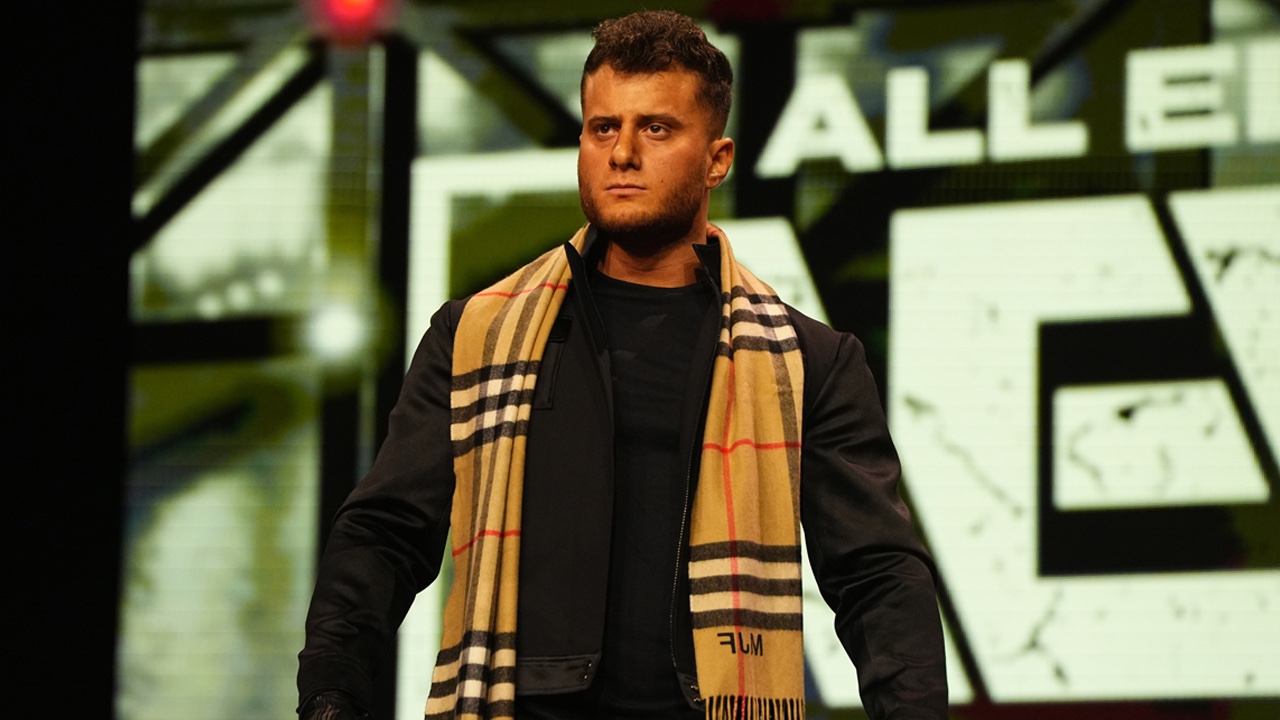 MJF's recently won Poker Chip that allows him the right to an AEW World Title shot can be used at any sanctioned Event.
The conversation of when/how he can use the Poker Chip has been a topic lately as some people weren't 100% sure as to when MJF is allowed to redeem his title shot. This prompted fans to draw comparisons to WWE's Money in the Bank. Tony Khan recently appeared on Barstool's Rasslin Podcast and discussed these claims.
"I think any time, any sanctioned event we can certainly make it happen. In this day and age, it's a world that's uh, with live television and pay-per-view events, and all [of these other] opportunities, it's exciting to have a contender out there looming and to have this big championship match tonight on Dynamite. Certainly, it's that much more interesting to have two of the best wrestlers in the world, Bryan Danielson versus Jon Moxley one on one for the world championship, and to have a great wrestler like MJF looming in the background as a top contender with the right to challenge for the title any time. It's a very interesting championship picture right now in AEW."

-Tony Khan.
MJF seems to have echoed Tony Khan's comments, hyping up the idea that he could redeem his title match during Grand Slam's main event or in any of the following weeks. He was keen to emphasise the element of surprise and that, while some people have to know of the intention to cash-in, it will still be a surprise to many.
"I can cash this chip in whenever I want. I'm going to be waiting in the wings. I will pick the bones of whoever wins this match. Am I going to do it at Grand Slam, I don't know. Maybe I'll do it the next week or the week after that. Who is to say? I do have to have a conversation with someone beforehand, but that does not mean all parties need to be in the know of said conversation."

-MJF.
Tonight's Grand Slam special is packed full of title matches, including Jon Moxley vs Bryan Danielson for the currently vacant AEW World Title. There is plenty of intrigue over whether we will see MJF use his chip in any way but it'll certainly loom over whoever the champion is coming out of the match tonight.
H/T Fightful for the transcription