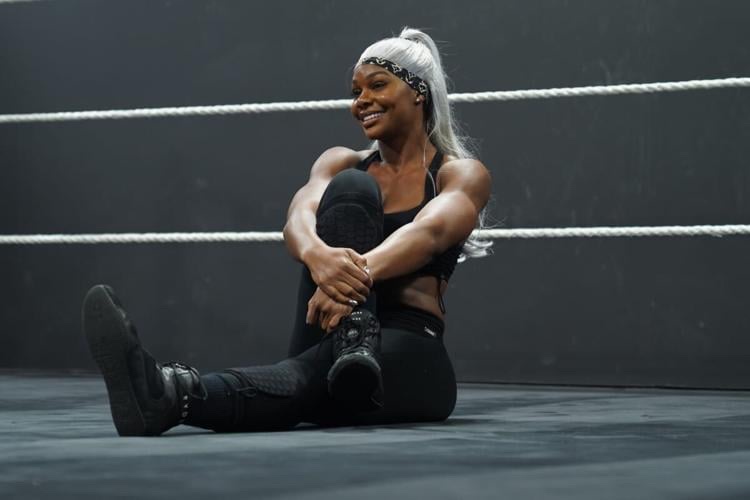 Jade Cargill has discusses her recent move to WWE.
On September 26, WWE took to their social media channels to officially announce the signing of Jade Cargill. It came following two weeks of speculation over the 31-year-old's future, particularly after she made her AEW return on September 9 to tie up loose ends with Kris Statlander and look to finish up with the company.
While she is yet to make her debut for WWE, their announcement of her arrival across their social channels go a long way in showing just how highly they value the former TBS Champion. Recently, Cargill appeared on The Ringer Wrestling Show to openly discuss the move, where Jade admitted that she feels as if she's always been gearing up to reach this stage.
"I felt like I was in preparation for the grand stage. I felt like this was always the mission. I felt like the shoe fit. I felt like this was going to happen. Honestly, this was all expected. I'm excited to be here,"

-Jade Cargill
She went on to explain that the decision to come to WWE was a 'no-brainier' and that she immediately felt welcome.
"There is no grander stage than this stage (WWE). The opportunities are endless for this company. It's a no-brainer. It was very welcoming. I didn't have any second thoughts about it at all. It was just an easy choice. It wasn't easy, but it was easy."

-Jade Cargill
Then, Jade was asked about whether she felt as if there was a ceiling for her in AEW, to which she said that that wasn't necessarily the case, but, she felt like WWE would simply be the better fit for her career.
"I wouldn't say it's a ceiling (in AEW). I would just say that the route I wanted to take was different and the route I wanted to embark on was different.

"I didn't see, over there, where I could fit it. The only way I could do it was coming to the WWE Universe."

-Jade Cargill
Later, during an interview with ESPN, Cargill discussed her progress in terms of in-ring work. She referenced her training under Bryan Danielson, while stating that WWE was the best place for her to continue to improve.
"I worked with the Daniel Bryans, phenomenal guy, phenomenal, you know. But he came here (WWE). So I thought that this is a no brainer.

"I thought that I couldn't get any better as far as in the ring than to come here and to join a mega company."

-Jade Cargill
To close, Cargill gave some overall thoughts on why she decided to sign with WWE, citing the existing leadership structure and the recent TKO takeover as two main reasons.
"The leadership. I mean, Paul (Levesque), Bruce (Prichard), Dan (Ventrelle) & Nick (Khan). You can't get any better than that, and I'm the first signing under the TKO umbrella. I mean there's so many different things. Where else can you go to get the best quality training? no where else. The PC here is 1 of 1, there's nothing else like it. The machine is behind you, the platform, just the overall history, the legacy. I'm creating a household name, I can go on and on. I mean why not? The question moreso is why not?"

-Jade Cargill
As mentioned, the debut date for Jade Cargill remains unclear, but, a video package aired last night on SmackDown which highlighted her upcoming arrival as WWE attempt to familiarise her audience with their newest signee. It certainly appears as if Cargill is set for major things when it comes to her time in WWE, and it shouldn't be too long before the star is mixing it up with some of their best competitors.
As always, we'll aim to provide any further updates on Jade Cargill and her WWE status as we hear more.