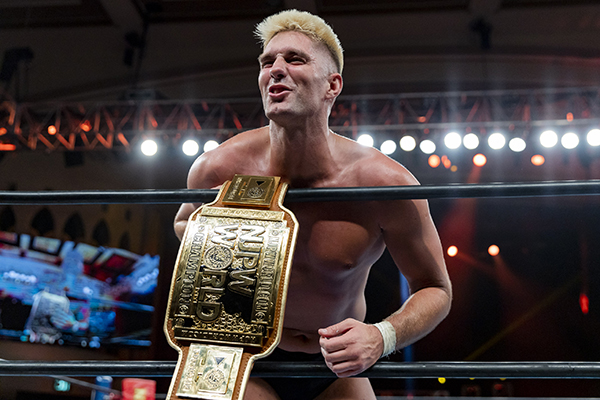 Genius – an exceptional intelligent person or one with exceptional skill in a particular area of activity.

On April 20th, 2004, a young 16-year-old from the Isle of Sheppey made his professional wrestling debut for NWA UK Hammerlock. That young man, one Zack Sabre Jr., would capture his first taste of singles gold, the NWA UK Jr Heavyweight Championship just over a year later, a title he'd hold on to until it was vacated almost three years later. During the same year that ZSJ captured his first championship, 'The American Dragon' Bryan Danielson, who at this point was in the sixth year of his own pro-wrestling journey, picked up his first ever Best Technical Wrestler Award from the Wrestling Observer Newsletter, a prize that would become synonymous with his career and legacy, but also one that Zack Sabre Jr. would one day begin collecting himself, leading us to this Sunday's upcoming 'Dream Match' at AEW WrestleDream.
For the next several years, Zack Sabre Jr. would continue to build his name and resume across the British and wider European indie scene for Westside Xtreme Wrestling, Insane Championship Wrestling, and Progress, amongst others. Between 2005 and 2013, Bryan Danielson would receive the WON Award for Best Technical Wrestler a total of nine times, an astonishing run that led to the Observer making 'The American Dragon' the namesake of their technical wrestling category, and thus the Bryan Danielson Award was born. 2013 would be the last time for seven years, however, that Danielson would receive said award, as in 2014, Zack Sabre Jr. claimed the prize for the first time in his career, kicking off a reign of dominance only topped by Danielson's mammoth stretch before him.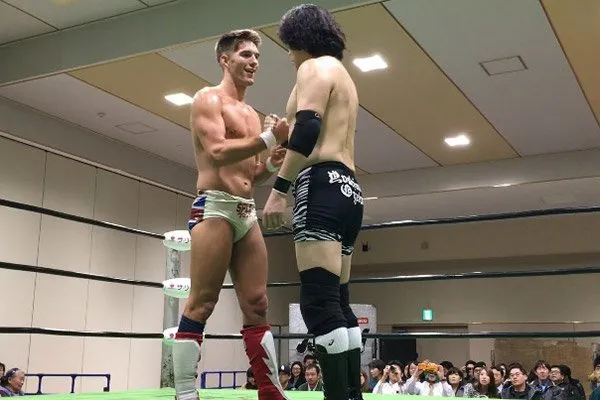 During that year, ZSJ competed for Pro Wrestling NOAH, where he and NOAH legend Yoshinari Ogawa captured the GHC Jr Heavyweight Tag Team Championship for the second time as a duo, whilst continuing to keep up appearances for WXW and Progress. The Sheerness native also made his Pro Wrestling Guerilla 2014, teaming with future AEW stars Chuck Taylor and Kenny Omega to defeat their fellow future coworkers, Adam Cole and The Young Bucks at Night 1 of that year's Battle of Los Angeles. It wouldn't be a one-and-done for ZSJ in PWG however, as he'd return to the promotion the following year as an entrant into the 2015 BOLA tournament, with the rest of the field including several names that currently rank highly amongst the very best in the world, such as Will Ospreay, Drew Galloway (McIntyre), The Lucha Bros, Ricochet, Tommy End (Malakai Black), Mike Bailey, and many more. It would ultimately be 'The Technical Wizard' coming out on top, a moment that signified the calibre of wrestler ZSJ truly was.
It appeared that the titans of the industry were watching closing too, as the following year, WWE announced that Zack Sabre Jr. would compete in their inaugural Cruiserweight Classic Tournament. 32 of the best sub-205lb wrestlers from across the world were set to battle it out in knock-out competition to become the first-ever WWE Cruiserweight Champion for the promotion's revised cruiserweight division. ZSJ got off to a hot start, defeating Tyler Dux and then Drew Gulak in his first and second round bouts, respectively. Sabre Jr. then faced fellow British standout Noam Dar in the quarter finals, with Zack yet again progressing following an impressive technical display. Unfortunately, semi-finals would be the end of the road for him, as he'd fall short to Gran Metalik on September 14th, with TJP subsequently defeating the Mexican star to claim the prize and thus the WWE Cruiserweight Championship.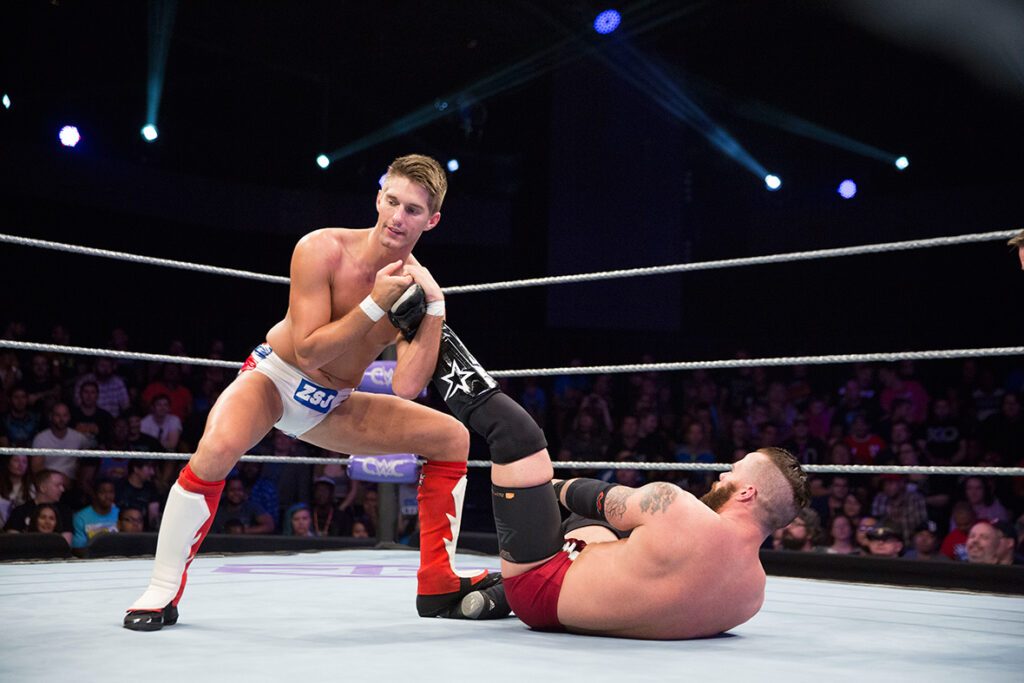 Despite falling short on the surface, a more intriguing offer was on the table for Zack Sabre Jr. Shortly after being eliminated by Metalik, reports began to surface, claiming that Sabre Jr.'s hesitance to sign with WWE unlike the two tournament finalists, and it would soon become clear as to why, as ZSJ would reveal in early 2017 that he'd put pen to paper with New Japan Pro Wrestling. His debut opponent? None other than NJPW Musketeer Katsuyori Shibata, who in his own right is one of the very best on the mat, and with some of the stiffest strikes to boot. 'The Wrestler' held the RPW British Heavyweight Championship at the time, and the title would be on the line here. The bout was exactly what you'd expect out of these two. Zack targeted Shibata's limbs to weaken him for the multitude of submissions in his arsenal, whilst Shibata replied with forearms, chops, and brutal kicks that threatened to spoil ZSJ's debut on the cerulean canvas.
Cue interference from Minoru Suzuki and Davey Boy Smith Jr., who helped the young 'Technical Genius' dethrone Shibata to become the new RPW British Heavyweight Champion, before inviting him to join the villainous Suzuki-gun. ZSJ accepted, and thus, the fastest-rising technical wrestler the world over now had the perfect mentor to mould him into an even more sadistic submission machine. Minoru Suzuki, alongside his Hall of Fame-worthy pro-wrestling career, is also a legend in the field of mixed martial arts, having founded the Pancrase promotion alongside current Pro Wrestling NOAH star Masakatsu Funaki back in 1993. During the early 90s, Suzuki was widely considered to be one of the best fighters in the world, as he complemented his seamless amateur wrestling with devastating catch wrestling submissions and hooks. This level of expertise in the corner of Zack Sabre Jr. could only lead to good things for Suzuki-gun, and results soon began to show.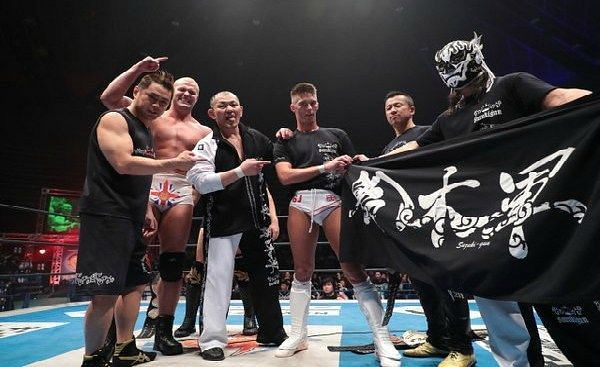 Although ZSJ had previously competed as a junior heavyweight/cruiserweight prior to joining NJPW, the company decided to categorise him as a heavyweight, and thus instead of taking part in the 2017 Best of the Super Jrs, Sabre Jr. instead entered into the G1 Climax, the most prestigious tournament in all of professional wrestling. Whilst ZSJ would fail to advance past his block with a 5-4 record, he did manage to score an impressive victory over Hiroshi Tanahashi, a man whose success throughout one of the company's toughest periods landed him the title of 'Ace'. The result wasn't only significant in terms of it being another sign of New Japan's faith in Zack, as the victory over Tanahashi mean that he was in line to challenge for his IWGP Intercontinental Championship, the second most prestigious title in the company at that time.
On the 16th of September at Destruction in Hiroshima, ZSJ fell short to Tanahashi with the title on the line. He wouldn't stay down for long, however, and with another singles tournament in his sights, Zack Sabre Jr. once again, set out to prove that he's a cut above the rest. February 2018. Zack Sabre Jr. enters the New Japan Cup. Unlike the round robin-style G1 Climax, the New Japan Cup is a straight-up knockout competition, something Zack knew well from his experience competing in the Cruiserweight Classic and BOLA. The early signs of ZSJ's New Japan career would've had many of his fans hopeful for a strong showing here, but few likely foresaw the calibre of run he'd go on en route to the final. One after the other, Sabre dispatched a who's who of top NJPW stars. First Tetsuya Naito, then Kota Ibushi, and finally SANADA all found themselves eliminated at the hands of the 'Technical Wizard', but in the final, it would be a familiar foe for Zack Sabre Jr. Hiroshi Tanahashi stood in his way once again, half-a-year after failing to take the IC Tite from him. 6 months prior it was heartbreak, but his time it was jubilation for Zack as he managed to best 'The Ace' to win the 2018 New Japan Cup, becoming only the second gaijin to do so since Giant Bernard in 2006. At Sakura Genesis that April, ZSJ would fail to dethrone Kazuchika Okada for the IWGP Heavyweight Championship, but if we've learnt anything about him thus far, it's that this wasn't to be the end of the road for Zack.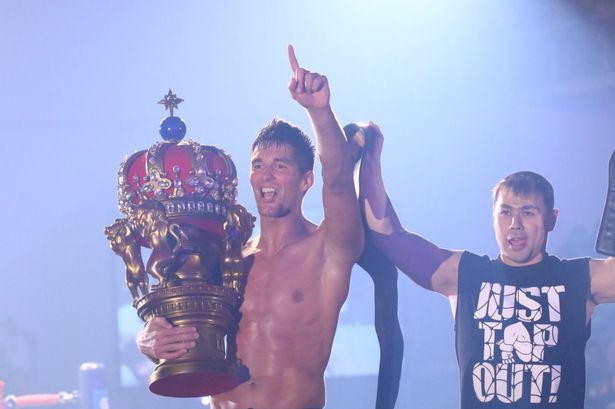 Fast-forward to early 2020, and after losing the RPW British Heavyweight Championship in his fourth reign to Will Ospreay at RevPro, Sabre Jr. and his Suzuki-gun stablemate Taichi as 'Dangerous Tekkers' would set their sights on the 'Golden Aces' (Kota Ibushi & Hiroshi Tanahashi) and their IWGP Tag Team Championships. For Zack, his pursuit wouldn't get off to the best of starts, as he was eliminated by Ibushi in the first round of that year's New Japan Cup. Thankfully however, Taichi, who was slowly garnering more and more support from the New Japan faithful thanks to his increasing levels of in-ring effort, came in clutch, eliminating both Tanahashi and Ibushi, before falling to SANADA. That was enough to earn Dangerous Tekkers their title shot, and on July 12th at Dominion, the Suzuki-gun stablemates dethroned the Golden Aces to become IWGP Tag Team Champions, marking Zack's first ever NJPW title victory.
For the next two and a half years, Dangerous Tekkers would continue to prove themselves as one of the best tag teams the world over, with the pair having three reigns with the IWGP Heavyweight tag gold, and numerous memorable matches with the likes of Los Ingobernables de Japon, G.O.D., Bishamon, and even their own Suzuki-gun stablemates Minoru Suzuki and Lance Archer. Further singles success also came ZSJ's way during this time, as in the 2022 New Japan Cup, he'd put away the Young Lion Ryohei Oiwa in the opener, followed by his Suzuki-gun stablemate Douki and United Empire's Great O-Khan to reach the quarter finals. There he met Will Ospreay, another British wrestling sensation who, whilst being at the opposite end of the in-ring spectrum in terms of style, have both been linked with each other during their rises to the top of NJPW. The pair well and truly knocked it out the park, trading hard-hitting offence and innovative and dynamic counters to every bit of offence they had to throw at one another, but ultimately, it would be the 'Technical Wizard' who'd advance, sending him to the semi-finals, where he came up against LIJ's Shingo Takagi. Even 'The Dragon' was no match for Zack's technical prowess and dynamism here, though, as he advanced yet again to the finals, where LIJ's head honcho, Tetsuya Naito, awaited him.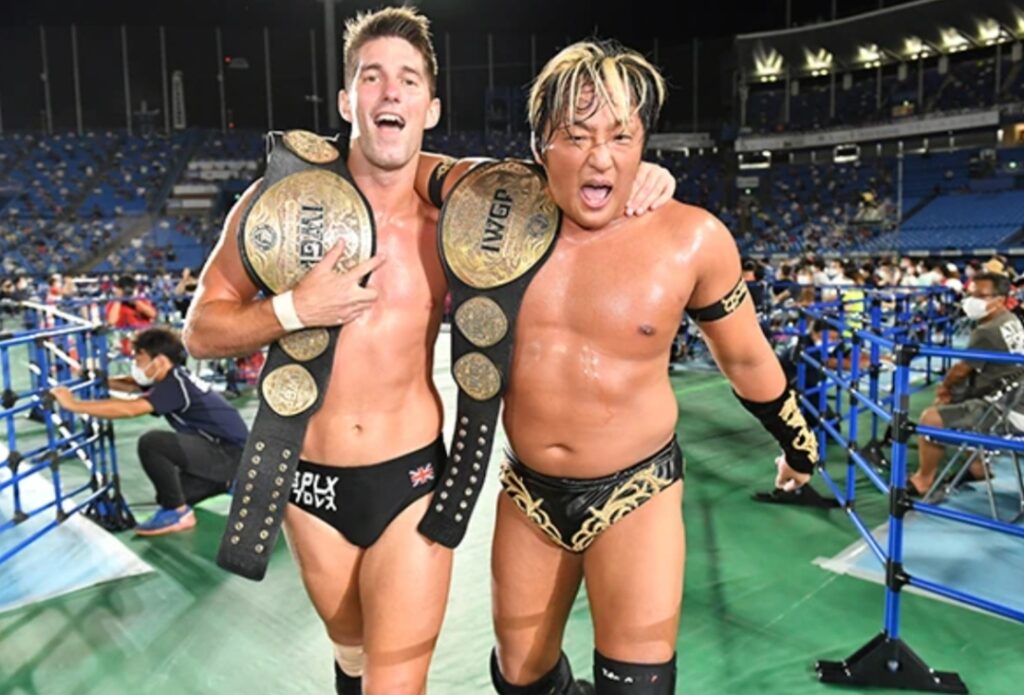 The story of this match was told to perfection. Zack Sabre Jr. had accumulated a number of injuries throughout the tournament, and Naito was prepared to pick apart these weaknesses in the calculated fashion that Sabre is known for. The performance from Zack here was masterful, as he sold his wear and tear just as well as typically targets limbs himself. That only made the end result all the sweeter, as despite not physically being anywhere close to 100%, Zack was able to get the job done, and thus he claimed the New Japan Cup for the second time in his career. Unfortunately for Zack, a similar fate awaited him at Hyper Battle later that year, as he yet again fell victim to Kazuchika Okada, with the IWGP World Heavyweight Championship still just out of reach for the time being.
2022's conclusion would also see the first chapter of Zack's NJPW career draw to a close, as Minoru Suzuki announced the disbandment of Suzuki-gun. By this point, the once villainous stable who ran roughshod over both New Japan and Pro Wrestling NOAH had endeared themselves enough to the New Japan fans enough through their charming interactions and in-ring ability that the announcement came as a genuine blow, with many questioning where each member would go from here. For Lance Archer, it meant to permanent shift in focus to AEW. Suzuki and El Desperado would eventually reunite alongside Ren Narita as Strong Style, whilst Taichi, Yoshinobu Kanemaru, Taka Michinoku, and Douki would remain allies as Just 4 Guys before being joined by LIJ turncoat, SANADA. For Zack, however, his next move was one that looked to finally give him the lead role many had long expected him to eventually take on in Suzuki-gun.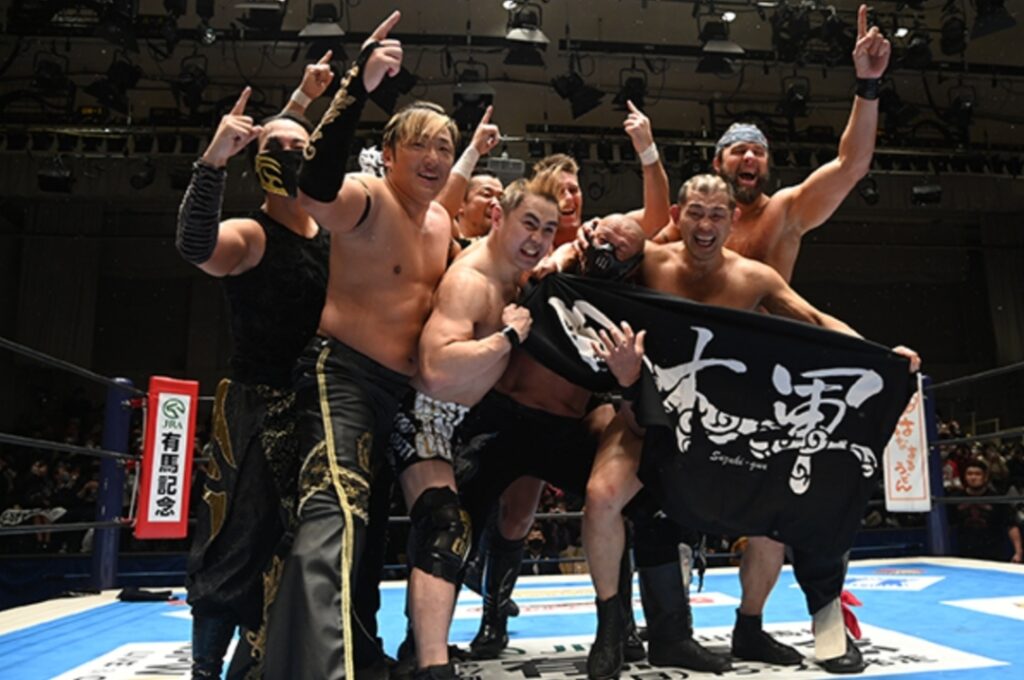 Back in October, ZSJ competed in a tournament to crown the inaugural NJPW World Television Championship, a title that would be defended in 15-minute time-limit bouts, with a keen focus on spotlighting the future of the promotion. Alex Zayne, David Finlay, and finally EVIL all stood on his way on the road to the final, but none of them were a match for Zack, who's semi-final victory would see him advance to the final at Wrestle Kingdom 17 against Ren Narita with the gold on the line. After a well-worked bout that saw Sabre once again tear his opponent limb from limb, he was able to put away 'The Son of Strong Style' to become the inaugural Television Champion, but it would be the post-match angle that would grab the headlines, as Shane Haste and Mikey Nicholls of The Mighty Don't Kneel (TMDK) invited the newly crowned champion to join their stable as leader, to which Zack gladly accepted, donning the black and orange as the trio left the Tokyo Dome together.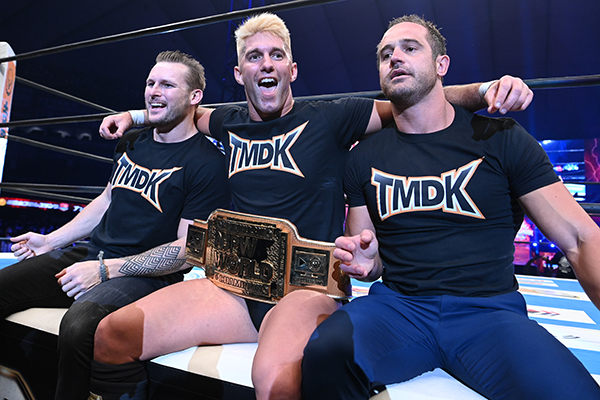 The 'Technical Wizard' was now 'The Frontman', and the group would continue to add to their ranks too, with Young Lion Kosei Fujita, junior heavyweight Robbie Eagles, and Bad Dude Tito all joining TMDK's ranks over the ensuing months. Zack would also quickly get to work on building the prestige of the NJPW World Television Championship. His dynamic style and ability to end matches at any time with almost any submission or hold has played to the time-limit format flawlessly, allowing for his matches to have an electrifying sense of urgency without relying overly on draws as often seen with other shorter time-limit bouts. He's also set out to prove that he's more than worthy of carrying the gold around his waist, taking on all comers as a fighting champion across NJPW, AEW, and ROH against the likes of Jeff Cobb, Satoshi Kojima, Action Andretti, Tomohiro Ishii, Rocky Romero, Shota Umino, and more, with no one having been able to best the TMDK leader to date.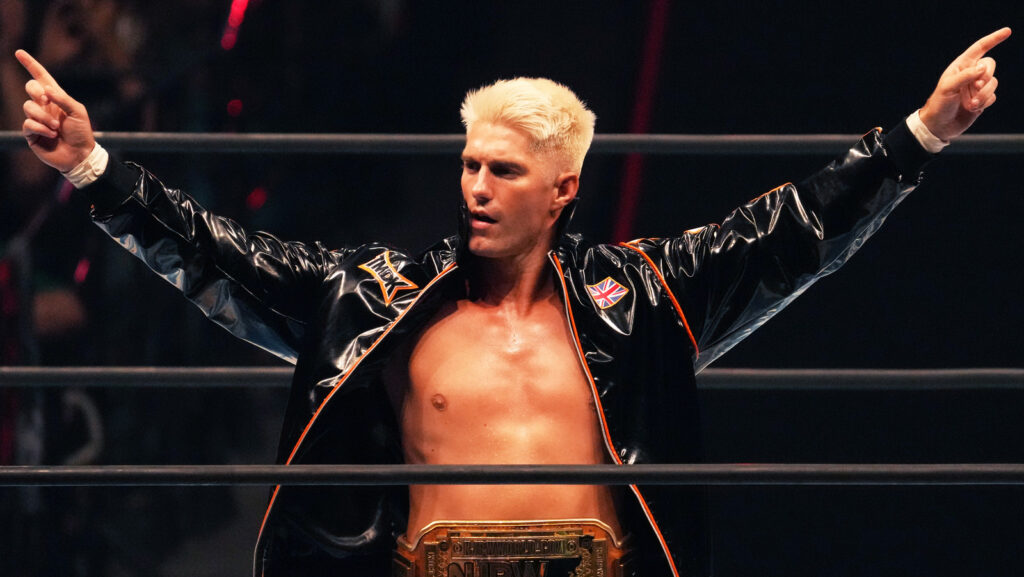 That brings us neatly on to what lies ahead for ZSJ, with the biggest match of his career on the horizon. On June 26th, 2022, AEW and NJPW held their first ever joint pay-per view, Forbidden Door, at the United Center in Chicago, Illinois. At the show, Zack Sabre Jr. was finally set to take on the man he'd been compared to throughout his career, Bryan Danielson. Unfortunately, this never came to fruition, as an injury forced Danielson to be pulled from the event, with a debuting Claudio Castagnoli taking his place and subsequently joining the Blackpool Combat Club. One year later, Danielson's hands would be full with one Kazuchika Okada, and thus, it seemed as though the dream match would have to wait another year.
Fans thankfully wouldn't have to wait quite that long, as AEW announced that WrestleDream, a new pay-per-view event in tribute to the legendary Antonio Inoki would be heading to Seattle, Washington, on October 1st. Ahead of the event, a recently returned Bryan Danielson revealed that he had an opponent in mind for the show: Zack Sabre Jr. Finally, after an agonising wait, the two very best technical wrestlers on the planet will share the ring, and one can only imagine the magic they'll be able to create with each other.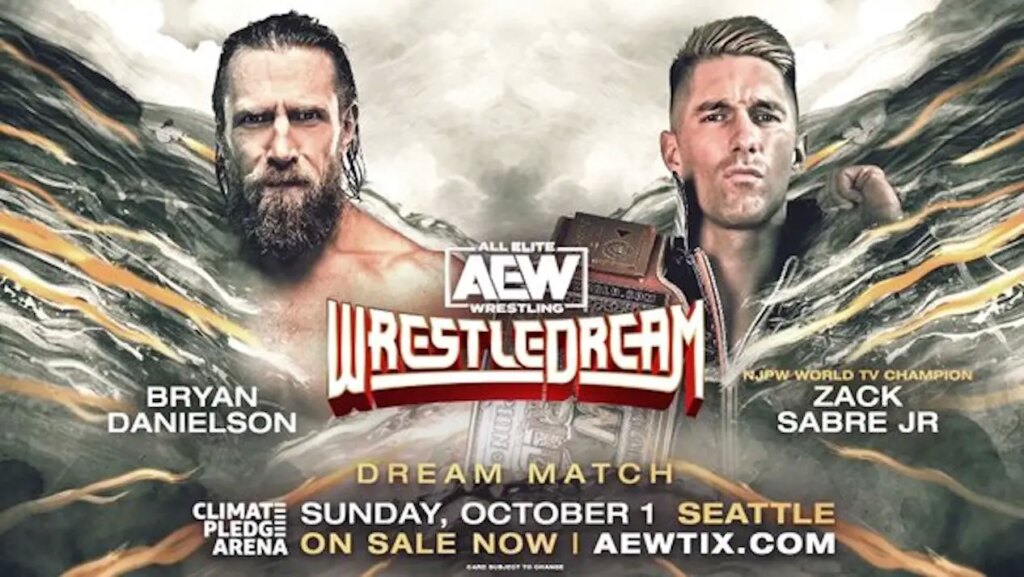 Following ZSJ's seven-year stretch of Bryan Danielson Awards, the man himself would finally reclaim the prize in both 2021 and 2022 after joining AEW from WWE following ten years competing as Daniel Bryan. Freedom from WWE's style of wrestling unleashed the 'American Dragon', and he's been on a rampage ever since. Now very much within his big match era as his full-time career is seemingly drawing to a close, Danielson sets out to deliver a level of brutality in each and every match unlike anything we've seen from him before, whilst still maintaining the clear technical advantage he holds over his opponents. Despite being back on his technical wrestling throne, however, Danielson should be cautious not to take Zack Sabre Jr. lightly. The TMDK Frontman is a true student of the game, and with years of tutelage from the likes of Yoshinari Ogawa, Naomichi Marufuji, and Minoru Suzuki under his belt, he's set to bring a level of in-ring genius the likes of which Danielson has never had to encounter before outside any staring contests with himself in the mirror.
Whether it's the Sabre Driver, Orienting With Napalm Death, Hypernormalisation, the European Clutch, the Article 50 armbar, ZSJ has a million and one ways he can end a match, and if Danielson lets that slip out of his mind for just a few seconds, he could find himself turned into a pretzel in his home state. The hits keep coming for Zack too, as just two weeks after what looks set to be the biggest match of his career, he'll go one-on-one with Will Ospreay for the IWGP US/UK Heavyweight Championship at the Copper Box in London for NJPW's Royal Quest 3. Ospreay is undoubtedly a frontrunner for wrestler of the year, and if he and Zack's previous encounters are anything to go by, this should be yet another epic encounter between the two finest pro-wrestlers Great Britain has to offer.
If you aren't familiar with the level of wrestling genius we're dealing with here, you will soon be.