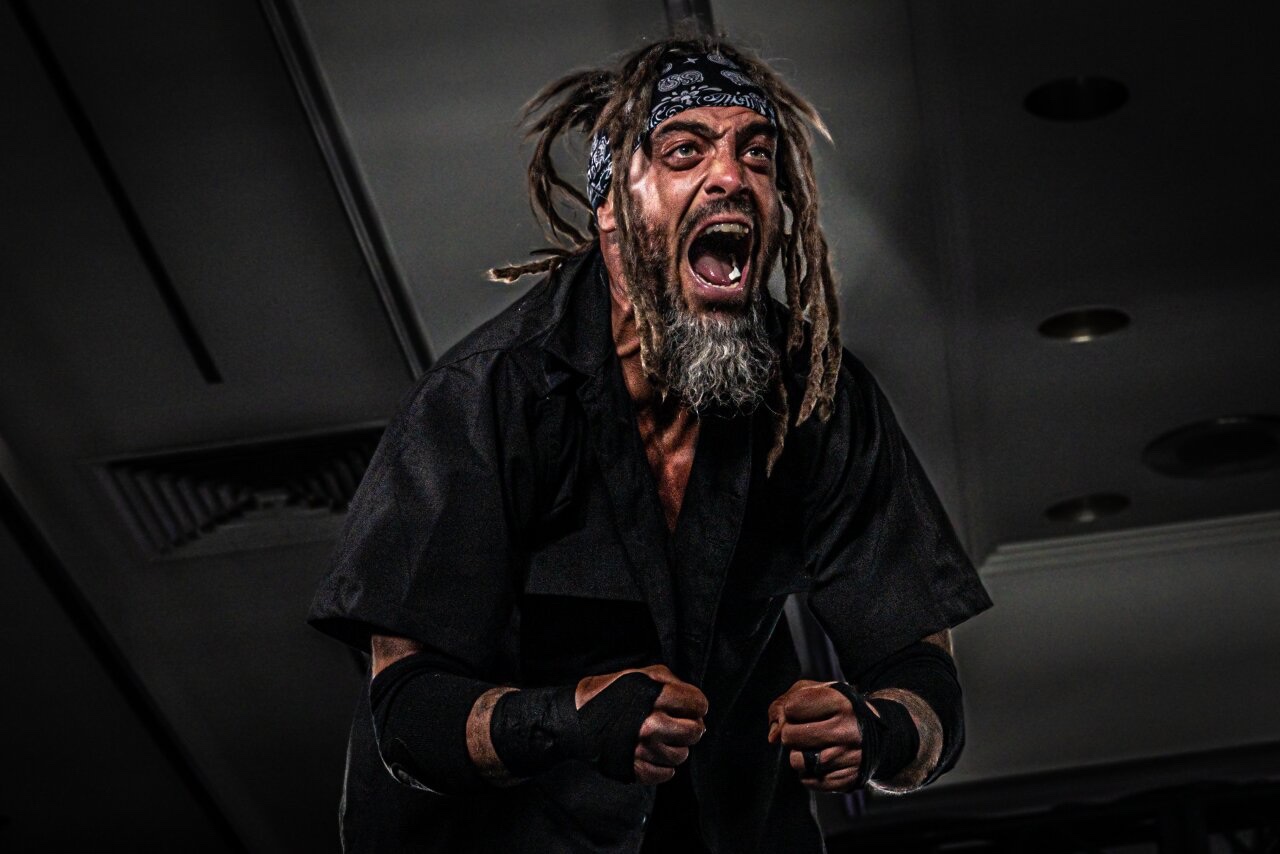 A father, a husband, a son, a brother, and a true wrestling legend, all things that can be said about Jay Briscoe. A man that has a resume as long as anyone. He is one of the few wrestlers you can say had classic matches throughout his 23-year career. An underground king in ROH as ½ of the historic and legendary team The Briscoes, who were a Ring of Honor staple. One of the pieces that were the foundation of modern tag team wrestling. It didn't matter if new owners or regime changes happened or if staples of the Ring of Honor name left, because as long as people knew the Briscoes were going to stay people felt nothing would change. The Briscoes made ROH the big leagues where big-time tag team wrestling happens.
Tuesday night was sort of a blur for a majority of us wrestling fans hearing the news of Jay's passing. I was in a Sonic drive-thru. I had to pull over in one of the stalls refreshing Twitter because I didn't want this to be true. I was thinking about how I just watched Jay wrestle FTR last month in that iconic dog collar match. The news was getting worse and worse with every update so I just decided to drive home with a half-melted shake and just lay in bed. I wanted to watch matches all night but I didn't want to do it alone. I wanted to talk about the wrestler, the legend that gave us so many great memories, whether it be promos or insane matches. I'm so happy to be a part of the Late Night Grin family. I wasn't the only one that wanted to celebrate his life and watch a lot of his legendary matches. We marathoned a lot, and I mean a lot of classics and hidden gems. We talked about our favourite moments while trying to digest the news that was happening in real time. I'm glad we could all be there for each other and just talk about how great of a wrestler he was.
I initially wanted to do a match review for Jay that I consider to be a must-watch, but I went a little long in the intro. I wanted to take a look at one of Jay's best matches in Ring of Honor. The infamous and legendary steel cage match between himself and RING OF HONOR CHAMPION SAMOA JOE. Two of the nastiest and craziest wrestlers of the 2000s indie scene.
Brother, let me tell you that if you love violence and steel cage matches then this is a must-watch for you. This match happened on 3/13/04 at ROH At Our Best. It was the quickest 14-minute match I've seen. I was super disappointed when it ended because of how long it took me to even find footage of this match that everyone was going crazy for last night when people were giving match recommendations for Jay Briscoe. I was finally able to find the show on Bilibili.
Let me tell you, it was a freaking hoot. It starts off with Jay trying to escape the cage, but ROH champ Samoa Joe wasn't going to let that happen. He's been waiting to get his hands on Jay. He just unleashes a godly fury of offence on Jay, and this version of Briscoe is no match for this monster who was on a legendary title run in Samoa Joe. He was hungry to get to the one-year mark as champ and wasn't going to let Jay ruin it. Joe unleashed 3 back to back judo throws while also headbutting Jay's palms.
Joe was getting frustrated because Jay kept trying to escape the cage and didn't want to fight him, but Jay used that frustration to get the upper hand on Joe, even if it was just for a moment. Mark Briscoe opens the door yelling for his brother to escape and win the match, but Jay got a little cocky because he was able to down Samoa Joe and told his brother "I can get him". He continues to get some offence in on Joe, but that experience sets in and Joe is able to turn the tides again in his favour.
Joe long darts Jay into the steel cage, taking him out for a few minutes. Joe doesn't want Jay to escape so easily so while Jay is down, he goes to his corner to get a steel chain to lock the door. Jay finally comes to his senses, covered in blood. This madman is now locked in a cage with a monster and has to fight to survive. Whatever offence he tries to get off isn't enough to stop Joe. He isn't the Jay Briscoe that we would get to know. He's still young and lacks experience, especially against someone like Joe. Joe is the top of the mountain, he's the pinnacle.
Joe has Jay feeling like a wild animal that is being cornered, but eventually, Jay finally finds that fire and ends up taking it to Samoa Joe. He lays in some nasty forearms and chops, and Joe finally starts back peddling. Jay tries to escape the cage again but Joe is right there to stop him, however, that's when a bloody and battered Jay hits a monster cutter from the top rope. You get the feeling that maybe the momentum is finally changing for Jay Briscoe and that he might actually conquer Samoa Joe.
He's getting more confident in these strike exchanges, he's putting some more stank into his offence. He's standing toe to toe with the Ring of Honor champion, but unfortunately, the ROH Champion in question is Samoa Joe. Perhaps Briscoe could've beaten anyone else if they were champ that night, but Samoa Joe is able to put Jay Briscoe down with an avalanche Muscle Buster for the win. At 14:36 Joe retains his title in an instant classic. He leaves a battered and bloody Jay Briscoe laying in a pool of his own blood. **** ¾
I'm glad we can celebrate the life of Jay Briscoe. Taken from his family and the world of wrestling way too soon, but a man respected by the world of wrestling as displayed by all of the beautiful photos and kind words shared by people across the industry, from Seth Rollins to Kenny Omega to Tanahashi, the Briscoes changed the world of pro wrestling for the better. I'm so happy that I can say I had the chance to watch Jay and The Briscoes live and feel that wildness that you usually feel and see on TV in person.
Thank you for all the great memories Jay Briscoe.