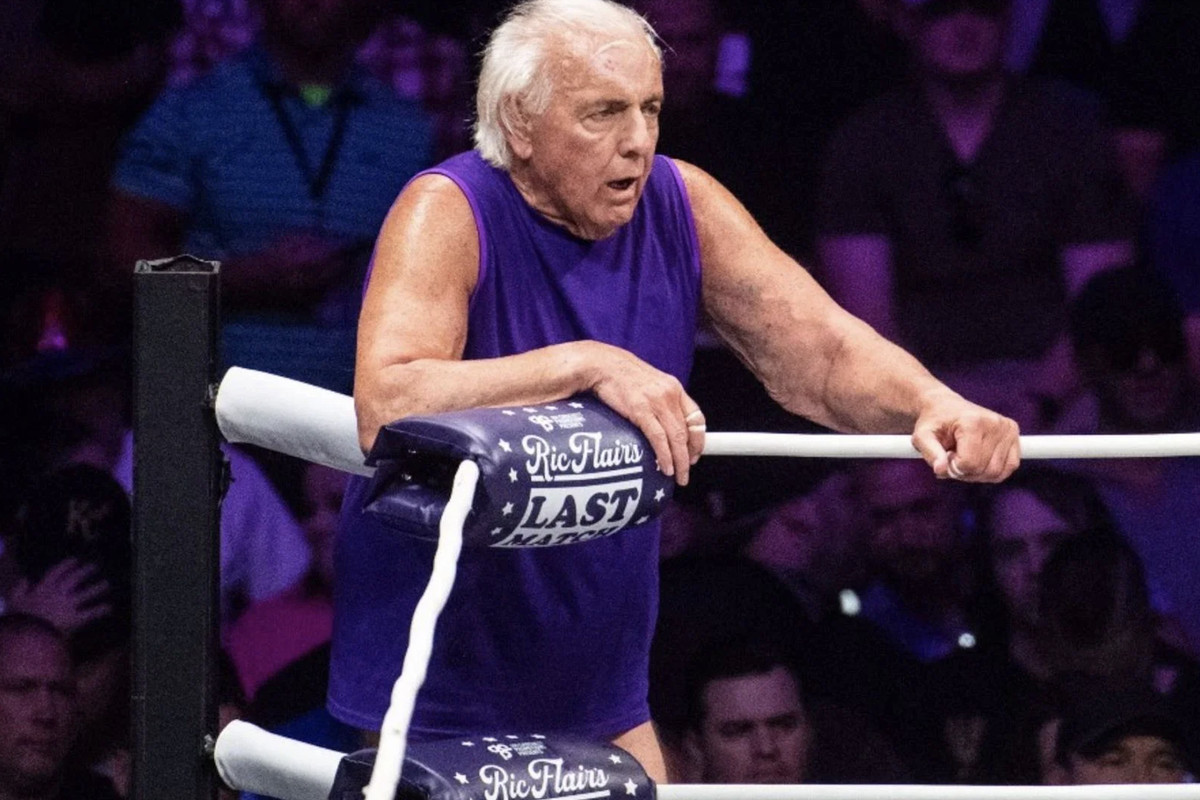 On July 31st last year, 73-year-old Ric Flair competed in his final match, teaming with Andrade El Idolo to defeat Jay Lethal and Jeff Jarrett in what was Flair's first in-ring outing since 2011. During the match, the WWE Hall of Famer passed out twice due to dehydration, and also faked a heart attack, adding to what was already an emotional evening.
Flair has previously answered "never say never" when asked about a potential return to the ring, however, he has now provided further clarification on these comments during a recent episode of his To Be The Man podcast. Referencing Tully Blanchard's recent comments stating that Flair has no intentions of returning to the ring, the 73-year-old stated that whilst he isn't begging to get back into the squared circle, he does wish he could redo his final match.
"I wouldn't recommend it again, either. I don't know why they're saying I'm begging for another match. What I've said to you repeatedly, I wish I could redo that match. I'm not begging for another match, I don't want to wrestle again, I have no desire. I wish I had that match to do over again. [That's] what I've said repeatedly. I just wish I could redo that [match],"

-Ric Flair
In previous interviews, Flair has noted that he believes he could wrestle again, and potentially perform better than he did in his last outing.
As of writing, it appears unlikely that Flair will be stepping back into the ring anytime soon, however as always, we'll aim to provide any further updates on a potential Nature Boy return as soon as we hear more.
H/T to Fightful for the transcription.