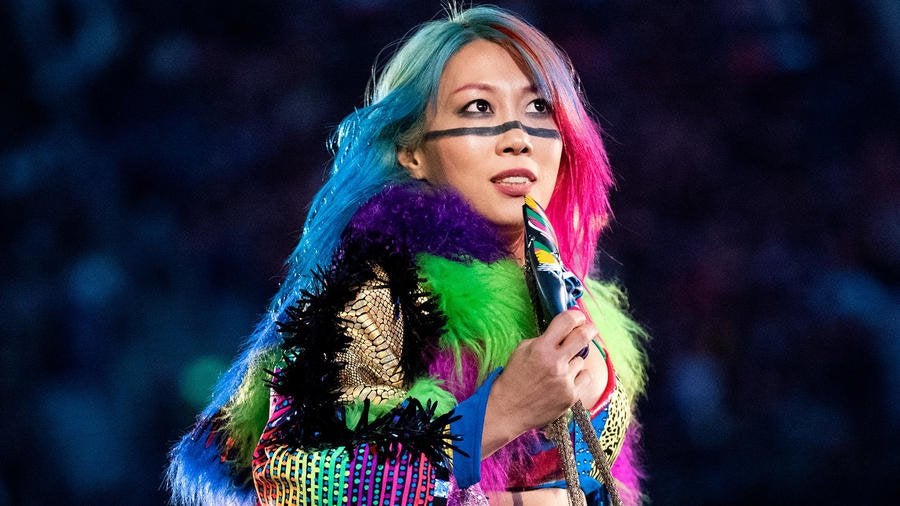 Asuka has been absent from in-ring action since her defeat to Rhea Ripley on the December 12th episode of Raw. Prior to the match, Asuka had been teasing the return of her 'Kana' persona across her social media, with the former women's champion now believed to currently be in Japan.
On the most recent episode of the "Oh You Didn't Know" podcast, WWE Hall of Famer Road Dogg gave his thoughts on Asuka, revealing that he believes the 41-year-old should be presented similarly to how Roman Reigns is presented as the pinnacle of the men's division.
"I think as far as presentation, in ring skills, dare I say promo skills just because I love what she does and how she represents herself via her verbal skills. I just love it and I think everybody else does too. I think she should probably be the Roman Reigns of women's wrestling right now. It's just my opinion."

-Road Dogg
One potential drawback to Asuka being presented as the company's top star could be her lack of promo skills in English due to her first language being Japanese, however, Road Dogg goes on to say that her current style of delivery is more than good enough, although it could be improved upon even further if the company provided subtitles to her pre-taped promos.
"I know the big argument is, well, she can't cut a promo domestically. I think we're past that as a culture, as a society. I think it's totally okay if she spoke in her native tongue and we subtitled it. I think it would be totally fine how we do it now where she just goes off and you don't know what she's saying but you know she's saying something that ain't nice to you. You know what I mean?"

-Road Dogg
Heaping further praise onto the former NXT Women's Champion, Road Dogg highlighted his belief in current NXT Superstar Zoey Stark, noting that her athletic ability is the reason behind his support for the 28-year-old. In contrast, Road Dogg believes that Asuka's athleticism and in-ring ability are also matched by her star quality, and thus she stands head and shoulders above her peers.
"I think her work and her grasp mentally of just putting together a match and keeping her character strong in the match yet being selfless and selling for everybody, is probably the best female wrestler in the world. I know people will doubt that. I always say Zoey Stark is one of the best female wrestlers I've ever seen and I firmly believe that, but I believe it's more from an athletic standpoint and her in-ring work supersedes who she is, and I think Asuka's in-ring work matches who she is so it just makes her a magnanimous star. She's incredible. Asuka is incredible."

-Road Dogg
At the time of writing, it is currently unclear as to when Asuka is expected to return to WWE TV, however with the Royal Rumble just a week away, it wouldn't be too surprising to see her turn up in San Antonio, Texas on January 28th.
H/T to WrestlingNews.co for the transcription.