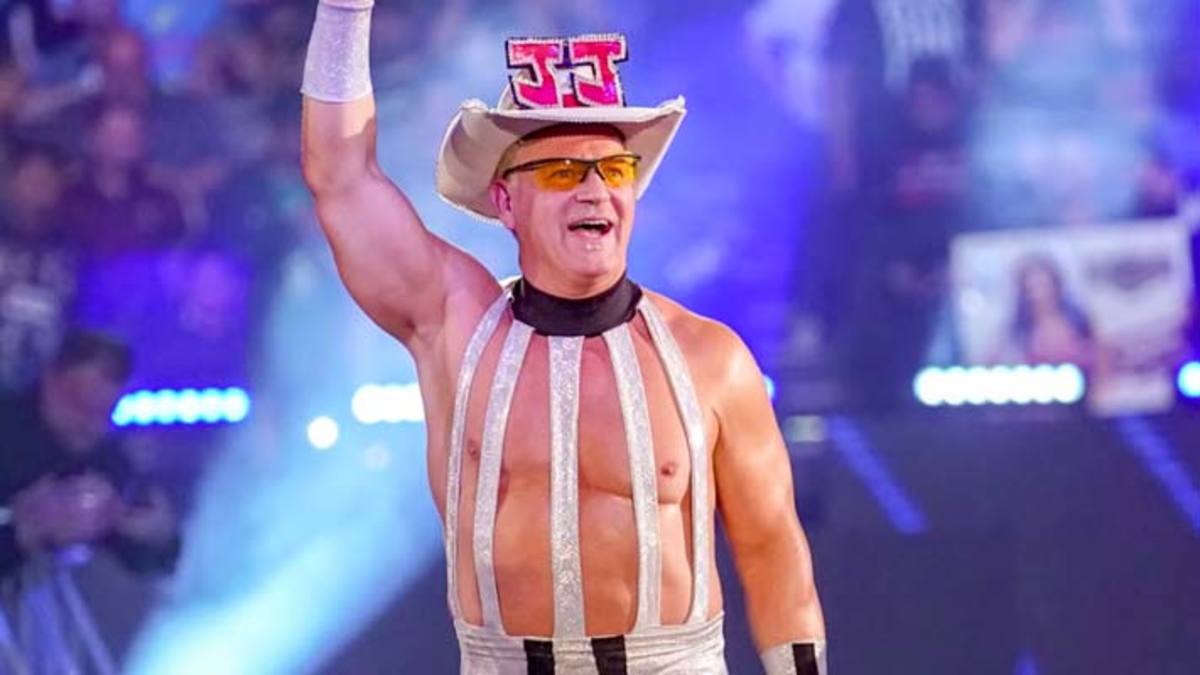 This upcoming Sunday will see Roman Reigns put his Undisputed WWE Universal Championship on the line against this year's Royal Rumble winner Cody Rhodes in the main event of WrestleMania 39 in Los Angeles, California. Reigns' title reign currently stands at over 900 days, and whilst the majority of fans believe Rhodes will be the one to dethrone him, some doubt has crept in over the past few weeks.
WWE Hall of Famer and current AEW talent Jeff Jarrett recently touched on the match during an episode of his My World with Jeff Jarrett podcast, revealing that if he was booking the outcome, Cody Rhodes winning would be the choice he'd make as he believes that Reigns retaining would do even more harm to the 'Tribal Chief' himself as it would do to the challenger.
"There is no doubt in my mind, and look, you can get all kinds of metrics and however you want to slice it, but a big show and a big stage, and look, you can say fundamentals and basics and building blocks, you can put all of it, all your eggs in one basket, but I don't remember a time, and I'm sure maybe a Cena in the early days, but I don't remember a time off the top of my head that the industry had the opportunity, because Cody, and they positioned it, yes it's lineage and winning a title that his father never won, that's emotional, kind of Cody going away, maybe not having the most successful run, depends on what metric you wanna use, went away, started from the ground up, all the independent scenes. Obviously the story at AEW goes without saying. That is a part of this story, and him going back, the opportunity and now on the opposite side of the fence, it's a guy that hasn't been beat in three years. You don't really get those opportunities to come around. There's only one finish. I'll say this. If Roman didn't do the honors, I truly believe it would hurt Roman worse than it would hurt Cody. I do,"

-Jeff Jarrett
Jarrett continued, explaining that he believes the decision is a no-brainer. The 55-year-old pointed towards Reigns' light schedule as proof that prolonging his reign would be unsustainable, as he feels the product suffers when the top star is absent from most shows.
"To me, it's a no-brainer, and it goes without saying, a guy with, in my mindset, it's no secret. Roman doesn't really work. Not just house shows. I think it's really select shows. He's done Raw and SmackDown here [ahead of WrestleMania]. For a long time, he was one day a week. I don't believe that's sustainable in so many ways in this industry. I just don't. You can use the analogy of a TV show, a movie, or a musical act. You're a touring company. You better have your lead singer on almost all your shows. That's just the reality. When you don't, the product is lesser then. My understanding, Cody's saying line me up, let's go to work ala Cena, ala anybody in that top role. It's a no-brainer,"

-Jeff Jarrett
Rhodes has already indicated in several interviews that he intends to be a fighting champion should he capture the titles this weekend, although it's impossible to rule out a Reigns retention given the dominant nature of his reign thus far.
Elsewhere on the WrestleMania card, Kevin Owens and Sami Zayn are set to reunite to take on The Usos for the Undisputed WWE Tag Team Championships, whilst Gunther will put his International Championship on the line against both Drew Mclntyre and Sheamus.
H/T to Fightful for the transcription.