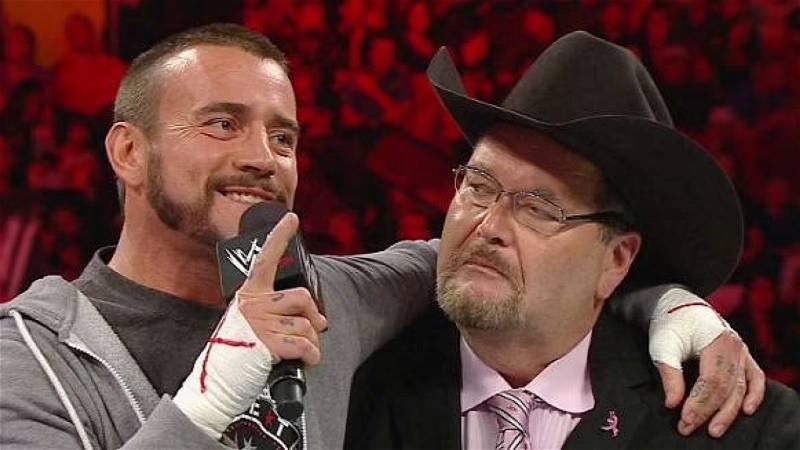 CM Punk has been absent from All Elite Wrestling since capturing the AEW World Championship at All Out 2022 from Jon Moxley, due to both an injury he sustained during the match and the suspension he received following his involvement in the 'Brawl Out' incident. Punk recently sparked discussion over his future following a deleted Instagram story aimed towards some of the company's top stars, with many wondering if he'll be welcomed back when he's eventually cleared.
During the latest episode of the Grilling JR podcast, legendary pro-wrestling commentator Jim Ross discussed the ticket sales for the upcoming Forbidden Door show, noting that he believes the event is sold out. Following on from that, JR touched upon the benefit the company has gained from previously injured stars returning before highlighting his belief that a CM Punk return would be positive for AEW.
"I think it sold out. Rafael [Morffi] called me, and I said, 'How are things going, tickets sales wise?' He mentioned to me that the Toronto show had sold out. That's good. Good for the home team. All good stuff, baby. But anyway, sell-outs, good. Anytime you get a sell out, you're doing something right. I think we're doing something right. I just got a feeling that big things are on the way. Getting everybody healthy again and back on the roster again is important. Of course, the whole question is gonna center around [will] CM Punk ever be back. I'm one of those guys that believe he will be back. We'll see. I think AEW needs CM Punk because of his star power, and he brings… with controversy creates cash, and he's certainly controversial. I'm a big fan of Phil's. We'll see how it works out. I'm optimistic and positive,"

-Jim Ross
Whilst CM Punk still finds himself on AEW's injury list for the time being, the former World Champion has hinted across his social media pages that he intends to return to the company, although its unclear as to whether he'll be able to do so without significant backlash from a portion of the locker room.
As always, we'll aim to provide any further updates on the future of CM Punk as soon as we hear more.
H/T to Fightful for the transcription.