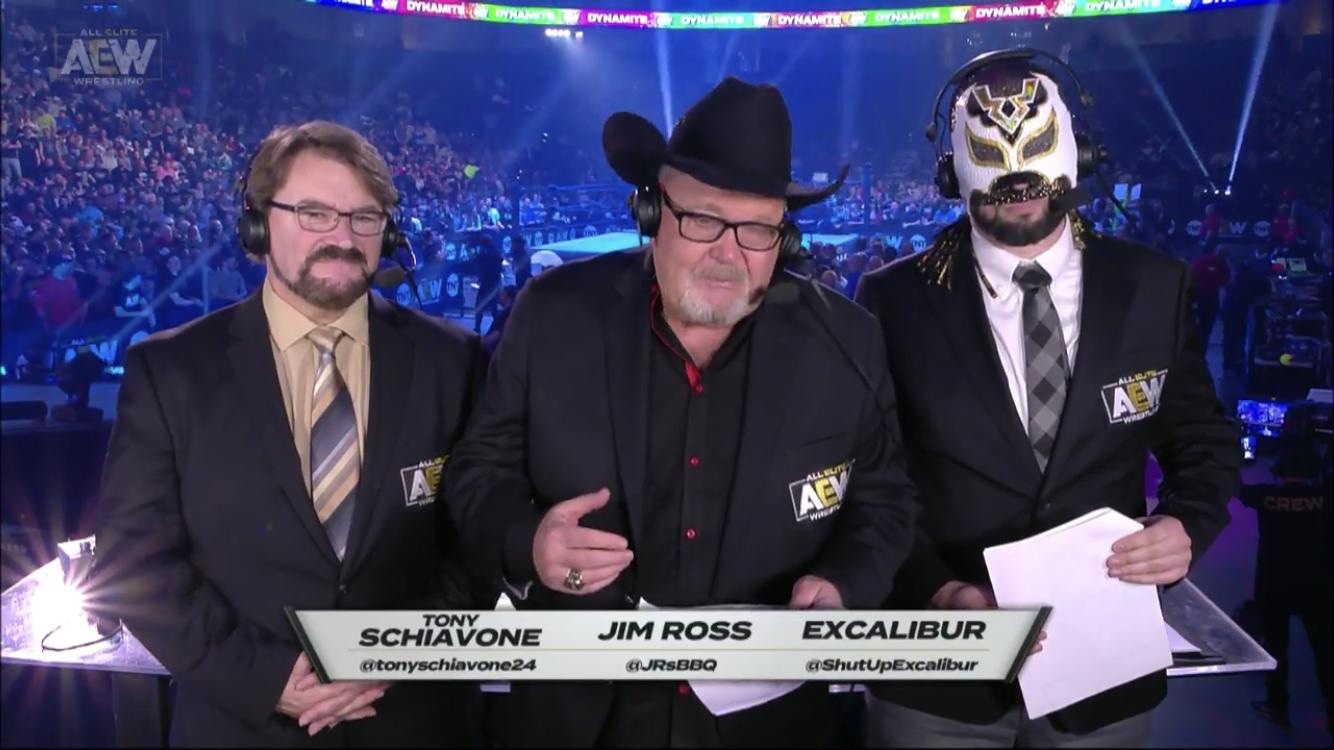 Jim Ross has been the voice of AEW since its inception in 2019. He's perhaps the most iconic voice to ever commentate in wrestling and fans will always be nostalgic towards him. Ross has several iconic catchphrases and calls that will likely be remembered forever.
Though, there's been a notable difference in the amount of time JR has spent behind the commentary desk for AEW in recent months. After originally being on Dynamite each and every week, Ross now finds himself providing commentary for Rampage every Friday night. During an episode of his Grilling JR podcast, the beloved veteran has discussed the change.
"We're trying real hard to try and make that one hour show, improve it and make it better. I like working with Excalibur and Schiavone. I think that's our best group. At least for me, because I'm working. I miss being on Dynamite, but I'm glad Tony put me on Rampage because I want to help build that brand, that was the concept. Put JR on Friday nights, maybe viewers will tune in out of old time sake or whatever the reason may be. It's an hour show, that's how I started my career, looks like that's how I'm going to end it, doing hour shows, if that's the case, that's fine with me,"

-Jim Ross.
Ross still provides excellent insight on AEW commentary wherever he is used. He is universally respected for his ability to make moments feel special and his voice alone legitimises any product.
H/T to Fightful for the transcription