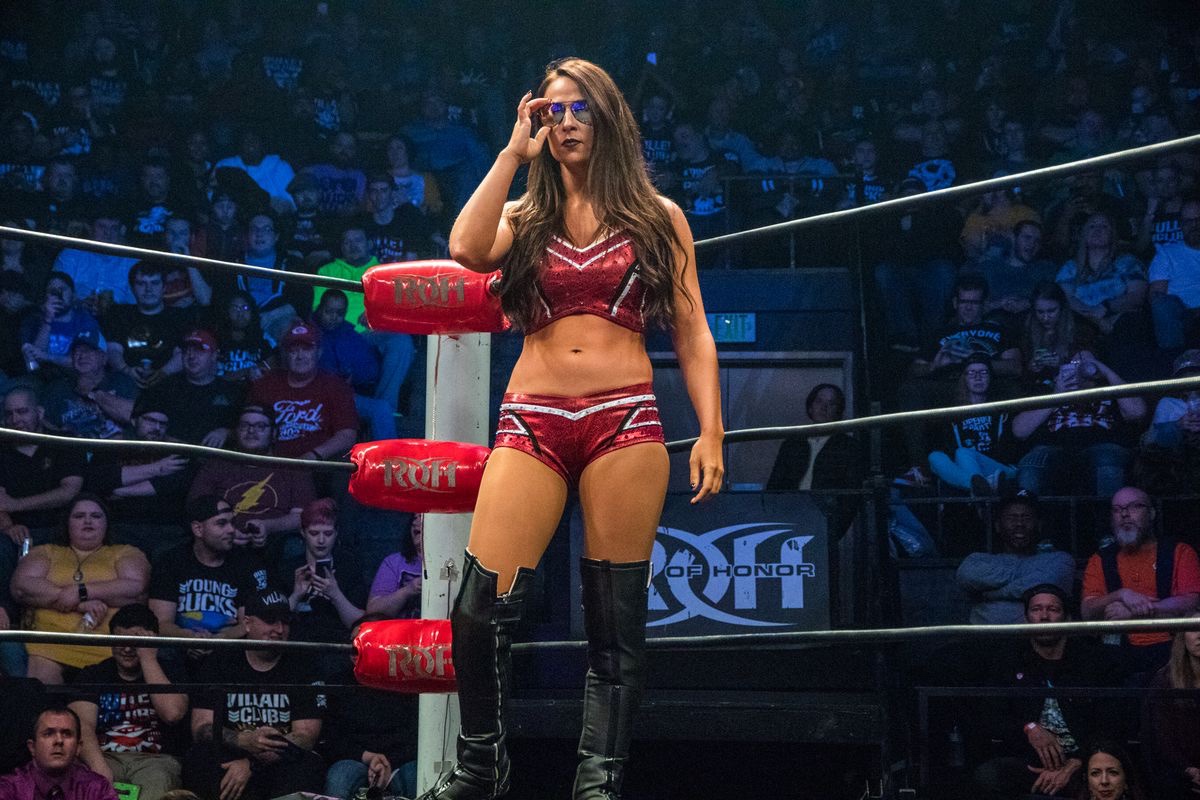 Another former WWE star could be set to return tonight.
Tenille Dashwood, known as Emma in WWE, is in St. Louis, Missouri tonight for SmackDown. The star, who was the first Australian woman to be signed with WWE in 2011, was with the company for six years before her 2017 release.
Her time in the company was very mixed. When she was in NXT she came across as an extremely likeable character and was a key part of Triple H's early days of the brand. But, the main roster is a very different story as she was put with Santino Marella and eventually repackaged as Emmalina, a gimmick which was canned before it even debuted. Though, she might get another chance on WWE's main shows as PWInsider are reporting that she is expected to return on SmackDown tonight.
"Former WWE star Teniille Dashwood aka Emma during her time with WWE is at tonight's Smackdown taping in St. Louis, Missouri. She is expected to return tonight as the person responding to Ronda Rousey's open challenge."

-PWInsider.
Dashwood has spent time in Impact in recent years but finished up with the company this summer. She is likely to return to WWE by answering Ronda Rousey's open challenge and fans will be eager to see what she does in the weeks following tonight.