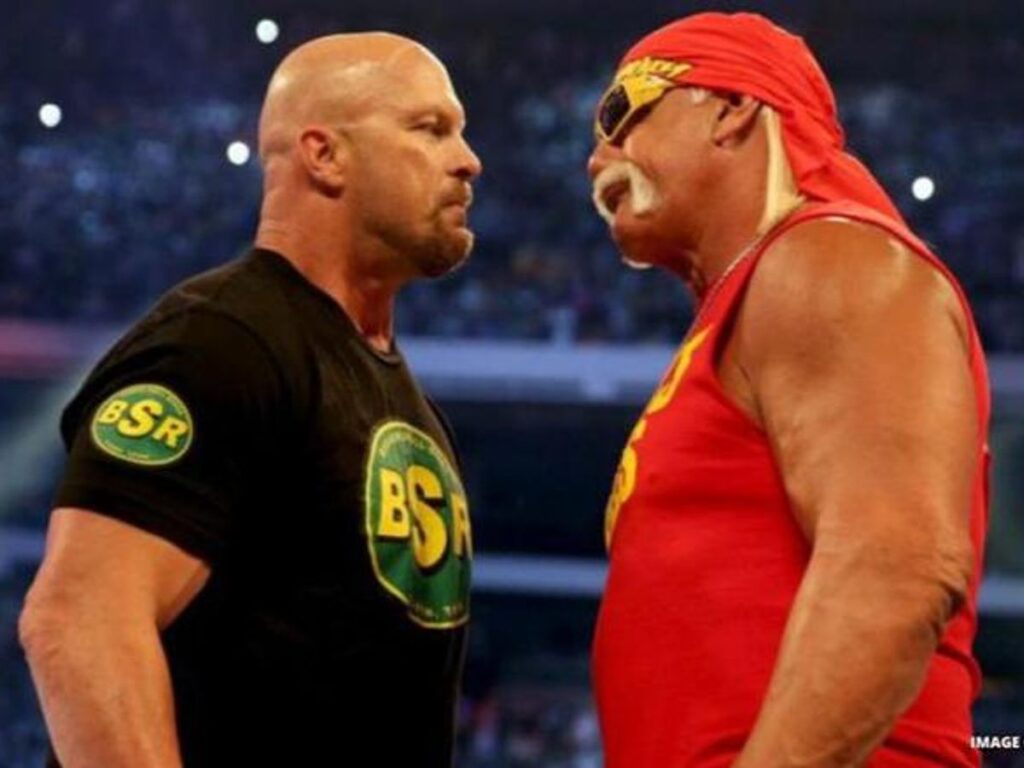 Stone Cold Steve Austin and Hulk Hogan are undoubtably two of WWE's biggest stars in the history of the company, although the pair never had the chance to share the ring with eachother.
The match was certainly a possibility however, as Hulk Hogan returned to WWR following a stint in WCW, with Austin still active at the time.
One match that Hogan did participate in following his return was his bout with The Undertaker at the 2002 Judgement Day PPV.
Legendary commentator Jim Ross recently touched upon this bout on his podcast, Grilling JR, noting that Hogan's back issues were the reason for the match not living up to expectations.
"The match was not an artistic success. But it wasn't because those guys didn't work their asses off. You've got a guy that's got a bad back and he's not a spring chicken … Taker tried to do all he could to make the match a success, but it just didn't get the job done. And that's sad to say when you're talking about two legit legends like Taker and Hulk."

-Jim Ross
JR then moved on to discuss the reasoning behind the Hulkster and the Texas Rattlesnake never facing off in the early 2000s, with Austin believing Hogan's back injuries would lead to the pair having an equally disappointing bout.
"Austin didn't have the match with Hogan because he didn't want to have the match the Undertaker did. Hogan was battered, beat up, multiple back surgeries. It's funny when people say 'What's the really important things to learn in pro wrestling training?' Well, you've got to learn to take a great flatback bump because about 98% of the stuff you see ends with a flatback bump. So being able to execute a flatback bump, which sounds very simple, and it is, but a lot of guys spend no time on it, they'd rather spend more time on Tope Suicidas and sh*t like that than how to sell or how to take a flatback."

-Jim Ross
The match certainly would've been one of the most star-studded outings in WWE history, although we're in agreement with Austin that no match between the pair was a better move than to put on a disappointing one.
H/T to WrestlingInc for the transcription.