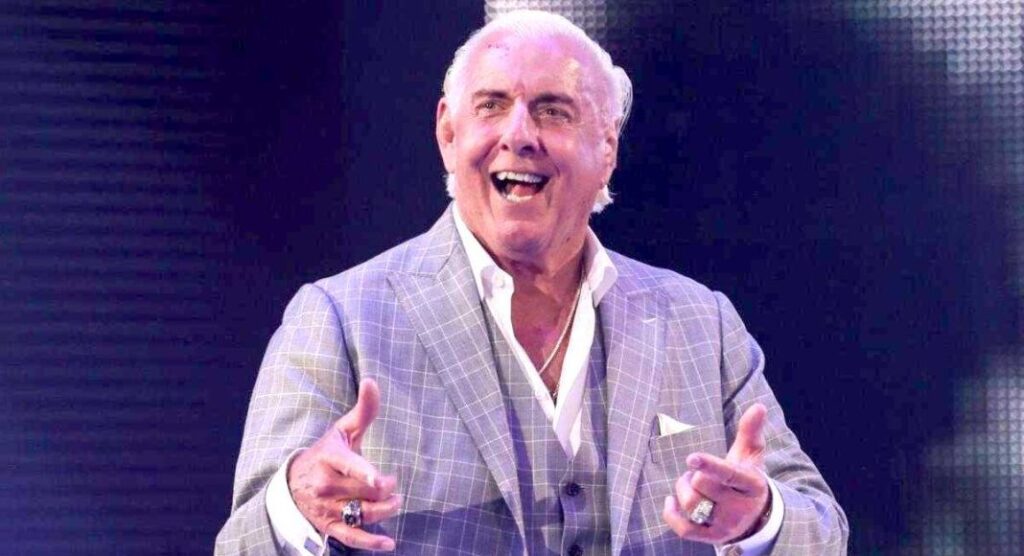 Headlines were made when Ric Flair announced his in-ring return for the July 31st Jim Crockett Promotions event, Starrcast.
It will be the Nature Boy's first bout since 2011, and as of writing, no opponent has been announced for the 73 year old's return match. Various names have been rumoured, such as WWE Hall of Famers Ricky Steamboat and Hulk Hogan, although the former has since shot down these rumours.
Flair is often remembered for his trademark chops, figur four leg lock, and the Flair flop, although he did often attempt to land aerial offence from the top rope, to varying degrees of success.
Speaking to the Tampa Bay Times, Flair revealed that he plans on coming off the top rope one more time in his final bout, and even implies that he may take a flip bump should he be caught with a punch to the mid-section following an aerial double ax handle attempt.
"That's what I'm working on. It's just a timing issue. I'll guarantee I'll be coming off the top rope. Whether it's the flip or not, I don't know,"

-Ric Flair
In the lead up to his return, Flair has posted multiple videos of himself training with current AEW star Jay Lethal. Flair went on to comment on taking a body slam from the former ROH Champion.
"That was just an experiment to make sure my pacemaker didn't come unplugged from landing."

-Ric Flair
Flair's return bout will certainly be a spectacle, whoever he ends up facing. We look forward to hearing more regarding Flair's last dance, and we will provide any updates as soon as we hear more.