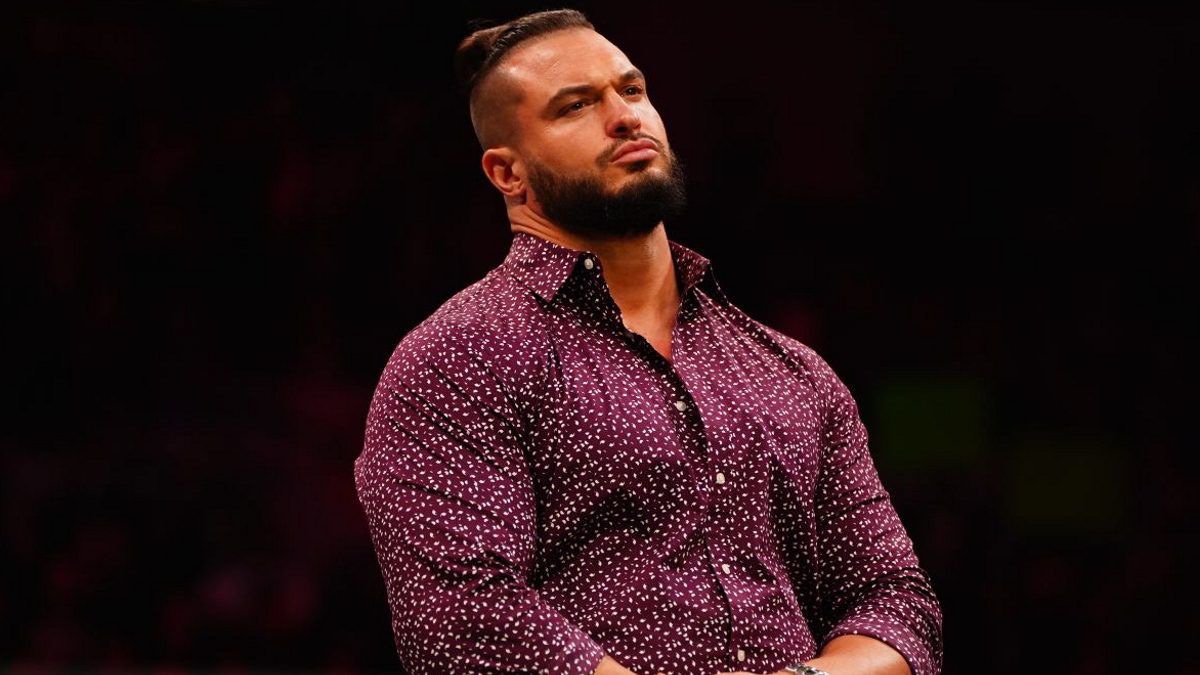 Tony Khan has done a solid job of building up stars over the last three years in AEW. The likes of MJF, Darby Allin, Britt Baker and Hangman Adam Page have seen their stock rise considerably. With what we have seen in recent weeks, Wardlow is not too far from being the next star to break out in a huge way.
The big man joined AEW as MJF's muscle, doing the dirty work for the Salt of the Earth whenever needed. Cracks in their relationship developed many months back and Wardlow finally had enough as he helped CM Punk inflict a major loss on Max at Revolution during their Dog Collar Match.
Wardlow's rise to prominence has drawn parallels with Batista's back in 2004 and 2005. The Animal turned on his then mentor Triple H in a manner similar to how Wardlow turned on MJF. However, in an interview with CBS Sports, the former Pinnacle member revealed the similarities weren't planned.
"The crazy thing [is] that we did without even realizing it. We kind of mirrored it in a way. It was very different, but also the same. The crazy thing is this wasn't my idea. I didn't have any say so in this. It just organically happened. My career just seems to be mimicking a little bit of a Batista's. You can compare The Pinnacle to Evolution and you can compare myself and Max to Triple H [and] Batista. It has really unfolded very similar to how that did. It's a real special thing because we didn't plan it that way."

– Wardlow
The former NXT tryout went on to detail what his character was initially proposed to be.
"So the original plans for my character are essentially still what they are with just a little bit altered with the Max thing. Wardlow is Wardlow. He is Ric Flair meets James Bond meets John Wick. Wardlow is always going to be dressed nice. He's always going to be in a suit. He's always going to have a beautiful lady on his arm, and he's always going to be whooping asses. That's what you can always expect from Wardlow. Essentially, that's really where we're at. We just gave Wardlow the role of the bodyguard protecting Max."

– Wardlow
Wardlow has consistently got some of the biggest pops on AEW programming in recent months. The latest episode of Dynamite saw MJF whip his former bodyguard ten times and should the latter overcome Shawn Spears in a cage match, he will get to face MJF at Double or Nothing on May 29th at the T-Mobile Arena in Las Vegas.