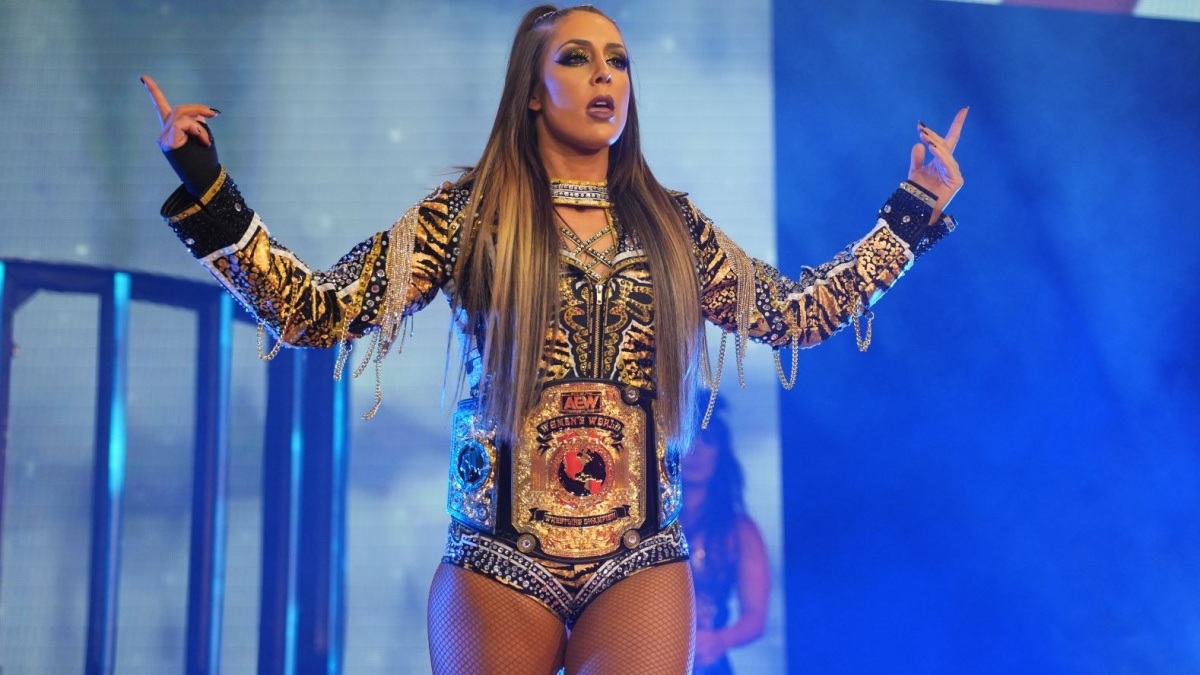 AEW's Britt Baker would love to wrestle WWE's Sasha Banks.
Sasha Banks & Naomi recently walked out on WWE during a Monday Night RAW taping where they were scheduled in the show's main event. At this moment in time, it isn't known when either of them will wrestle again for WWE, if at all. Considering there is reports and rumours circulating that both womens contracts are up soon, it seems anything could happen.
Whilst talking to Forbes, former AEW Womens Champions, Britt Baker recognised that its one of the hottest topics in wrestling right now, and was full of praise for Sasha Banks:
"Since it's a pretty hot topic right now, I'm going to say Sasha Banks.…I think she is one of the top draws in all of WWE. She's such a superstar, she's such a good wrestler. She's definitely somebody that I would love to wrestle,"

– Brit Baker
If Sasha Banks does actually end up leaving WWE after this most recent fallout, the rumours of her going to AEW will obviously be running rampant, and with Baker arguably being AEW's top female star, the match is definitely one a lot of AEW fans will be calling for.