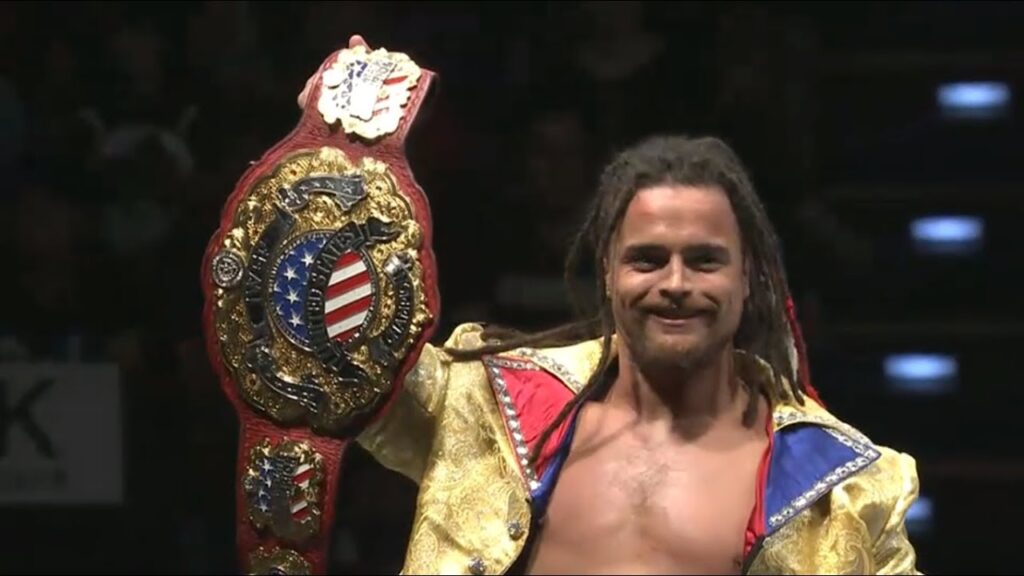 Juice Robinson has no plans to continue working for New Japan Pro Wrestling.
Two-time IWGP United States Heavyweight Champion Juice Robinson has been a mainstay with NJPW since 2015, and a regular on NJPW STRONG since the beginning of the pandemic. Now, it seems, Robinson seems ready to move on. Speaking on Wrestling Observer Live, he spoke on the decision to leave the promotion once his contract ends at the end of April.
"I don't have any plans to travel back over. I am at the end of my contract. I did an extra three-month extension and that ends April 30. That will be that. I will not be wrestling under the New Japan banner any longer. I was there for 9 months, I did four quarantines. A lot happened. When we stopped going, it was that boiling over point, they allowed us to go home, then STRONG kind of took off and we were needed. Two things happened, we did ask to not be going any longer, but then we were needed for STRONG because you need Jay White and guys to fill up the show."

Juice Robinson
When asked, later in the interview, who in the wrestling industry he would like to work with in the ring, Robinson responded:
"I don't really have anybody that I want to wrestle. I just don't have the urge to wrestle, really, anymore."

Juice Robinson
Before his contract is up, Robinson is booked to team with David Finlay and Brody King in a streetfight with Bad Dude Tito, JONAH and Shane Haste at NJPW Windy City Riot. Per Juice, this is his last scheduled booking for NJPW.
H/t to fightful for the transcription