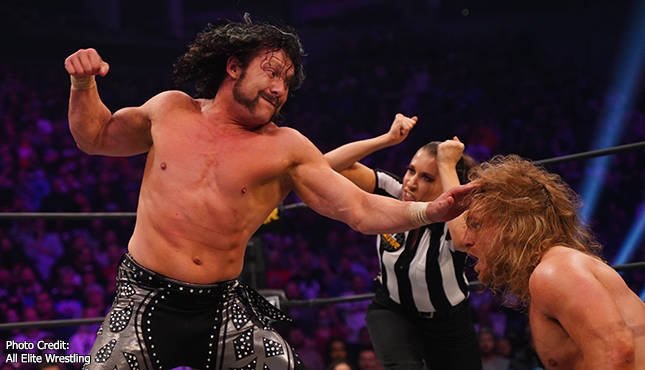 Former AEW World Champion, Kenny Omega has been out of action in-ring for AEW since late last year. His last match being when he dropped the world title to Hangman Adam Page at AEW Full Gear.
Theres still no return date in sight as far as we know, but we do know that he has been through a lot to get himself in the best shape possible during his time off.
Many had hoped there was a chance that Kenny Omega would appear on AEW & NJPW collab PPV, Forbidden Door, but unfortunately he was unable to make it.
Whilst appearing on a twitch stream for CEO Gaming, Kenny Omega commented on his recovery and the tough physical rehab he's going through.
"If I get another major setback, that's it. That's it, I'm done, I can't do this ever again, iTwo times, three times a day, really painful rehab, not even knowing what it's going to be like when I get back in the ring. I have no clue. It's scary, actually. You see people, they come back to the ring and you're just happy to see them back. There is a different kind of expectation put on me, and I think that anything less than what they are expecting, which is already unrealistic, is going to lead to a lot of ridicule, which is what I get every day anyway. You can probably understand and imagine how difficult it is, struggling twice, three times a day, trying to get things to work that maybe never worked before, and trying to re-route things in your brain to get around the things that aren't going heal. People think, 'Kenny is hurt, he took time off,' snap your fingers, I come back and I'm 100%. Life doesn't work that way. Bodies don't work that way. Athletes don't work that way. It's very difficult to formulate a plan and to execute it. We'll see how I do."

– Kenny Omega
Hopefully the remained of Kenny Omega's recovery time goes without any extra problems and he returns to an AEW ring and is happy, fit and healthy before too long.
H/T to fightful for the transcription