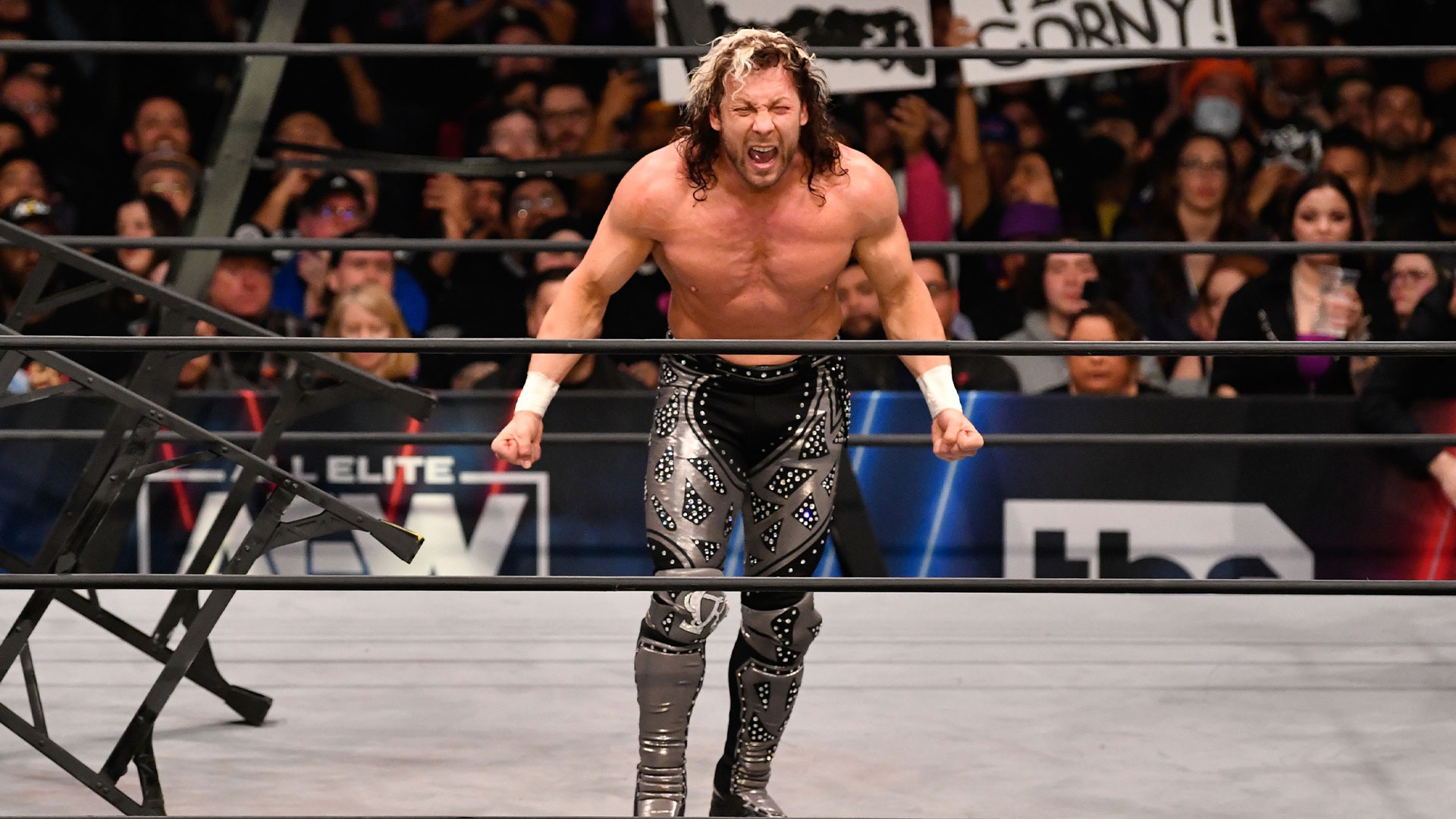 Kenny Omega has discussed his role as an EVP in AEW
In addition to serving as an in-ring talent for All Elite Wrestling when it launched in 2019, Kenny Omega also agreed to serve as one of the four co-executive vice presidents alongside Cody Rhodes and the Young Bucks (Matt & Nick Jackson).
Omega has kept up his EVP responsibilities, but discussed with Renee Paquette on The Sessions that he misses not being able to just concentrate on his matches.
"It makes me miss the days when I could just roll up with my carry bag and be like, 'let's just think about the match we have tonight' and the match is over and that's it. That's where the stress starts and ends, with your own performance. Now, there is so much more that goes into it,

Though our various roles, they do have limits, of course, we don't do everything. We have more of an infrastructure and we have people that do have roles and jobs in the company so it's not like we were as busy as we were in year one. However, there are still things we have to do all the time and there are still things that prevent us from being the people we used to be. For the people that came before us and had roles in major wrestling companies but still had to go out on TV and pretend like, 'this is the entire reason I'm here, this one performance,' but they had so many other things on their plate that you never did see, that wasn't for the public to see or even understand or hear about, these are legends that get told decades later, I have so much more respect for them, for people that were actively involved on the show but were also counted on by people on their team to provide in some other way that took time from their schedule."

– Kenny Omega
Omega also talked about whether or not his position as an EVP has made his relationship with AEW's talent any different
"I'm not sure. It would be sad if people are pretending to be nice to me because of it. I hope that's not the case. The Bucks and I always have an open door policy. If we can do something for anybody, our door is always open. Just come to us with whatever woe you may have backstage. The last thing I would want to do is create a divide where it's like, you guys are over here doing your thing, we're over here because what? We're more important? I don't ever want to feel that way and it's never been that way. We're just boys in the locker room. We don't try to exude any aura about us, 'we're a suit in the office.' It's definitely not how we try to present ourselves."

– Kenny Omega
Kenny Omega, along with his team mates and fellow EVP's, The Young Bucks are set to defent their AEW Trios Championships this Sunday on AEW's Revolution PPV.
H/T Fightful for the transcription